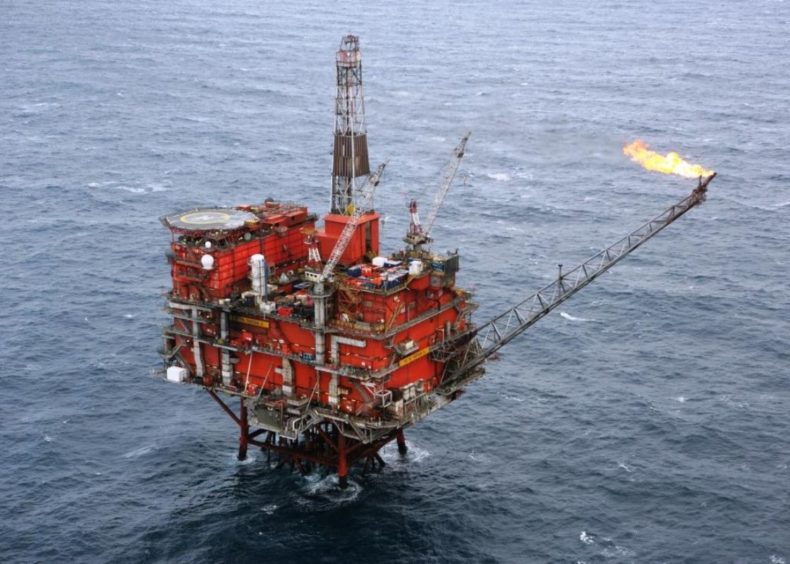 Repsol Sinopec Resources UK (RSRUK) has decided to stop production on its Tartan Alpha installation after nearly 40 years, putting some jobs at risk.
The platform, 90miles north-east of St Fergus in Aberdeenshire, was first installed in 1979 and began production in 1981.
However production ceased on August 15 after receiving approval from the Oil and Gas Authority (OGA), having yielded more than 300million barrels of oil over 39 years.
RSRUK said it would seek to minimise redundancies but did not elaborate on how many jobs might be cut.
The operator said it will still rely on the expertise of the crew as it moves to decommission Tartan Alpha and will redeploy those affected to other roles where possible.
Tartan Alpha has accommodation for 97 people on board.
Main contractor Petrofac confirmed it is in redundancy consultations on 27 positions as a result of the move, although a part of that group is expected to remain in support roles for the asset.
Petrofac intends to "redeploy as many positions as possible" across its broader North Sea portfolio, highlighting that it has a number of job vacancies currently which may be suitable.
Tartan Alpha is now part of a growing list of assets ceasing production in the North Sea this year due to low oil prices making them non-commercial, such as Premier Oil's Balmoral field.
A RSRUK spokeswoman said: "Tartan has made a significant contribution to the UK economy for almost 40 years, producing more than 300 mm barrels of oil since 1981.
"We'd like to acknowledge everyone who has contributed to the safe and successful operation of the Tartan field since production began."
Last year RSRUK announced a plan to bring an additional 10million barrels in the sector through its Tartan, Claymore and Piper Bravo installations.
The Tartan segment, now scrapped, involved a redevelopment of the Galley field which halted production in 2012.
Tartan Alpha has hit headlines through its history, including a 2011 case where an HSE inspector described living conditions on board as "claustrophobic" and issued a notice to reduce overcrowding.
A fire broke out on board in 2014, leading to a muster of the then 122 crew, and in 2018 a worker sadly died of natural causes while working on the platform.
Tartan is now listed among decommissioning projects online by the OGA, although planning documents have not yet been published on the government website.
It means work is underway to plan removal of the 28,500 tonne jacket and topsides, as well as plugging and abandoning wells, with the first phase to make the facilities free of hydrocarbons.
Daily production at the Tartan field, once at a peak of more than 50,000 barrels of oil equivalent per day (boepd) in the 1980s, has dropped down to 2,100 boepd as of May this year, according to OGA data.
Tartan Alpha has also previously acted as a production hub for nearby fields such as Galley, Petronella and Highlander.
RSRUK has one of the largest decommissioning portfolios across the UK sector.
Recommended for you

Repsol Sinopec charts expected $3.6bn decom spend