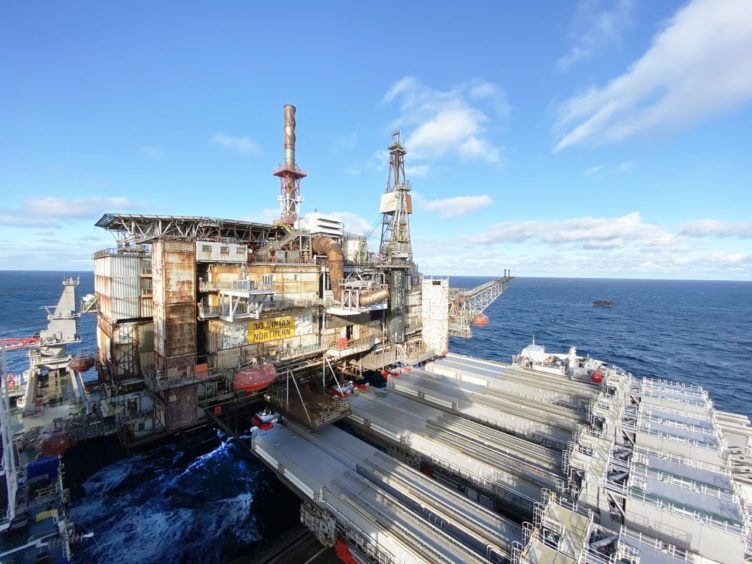 The Ninian Northern platform has been removed by Allseas' Pioneering Spirit vessel in its final decommissioning job this year.
Pioneering Spirit carried out a "fast lift" lasting just seven seconds to remove the 14,200-tonne topsides of the installation, which lies 100miles north-east of Shetland.
The CNR International platform will now be taken to Dales Voe in Shetland for dismantling, which will create "a number of jobs", with the aim to reuse/recycle 97%.
Ninian Northern follows the Tyra and Brent Alpha lift operations for Pioneering Spirit this summer.
The job, completed on Friday morning and lasting a total of two hours, followed work last year to cut the eight steel legs of the platform.
Ninian Northern is comprised of the topsides and an eight-leg steel jacket standing in 140metres of water.
The Pioneering Spirit will return in 2022 to remove the jacket infrastructure.
After transfer and load-in of the topsides at Dales Voe, the heavy-lift vessel will return to Rotterdam to prepare for future projects.
Praising the 2020 campaign online, Allseas said: "This morning's lift concludes a busy 2020 heavy lift season, during which the world's largest construction vessel removed more than 57,000 tonnes of steel – equal to 8 Eiffel Towers! – out of North Sea oil and gas fields, and delivered the structures to yards in Denmark, the Netherlands and the UK."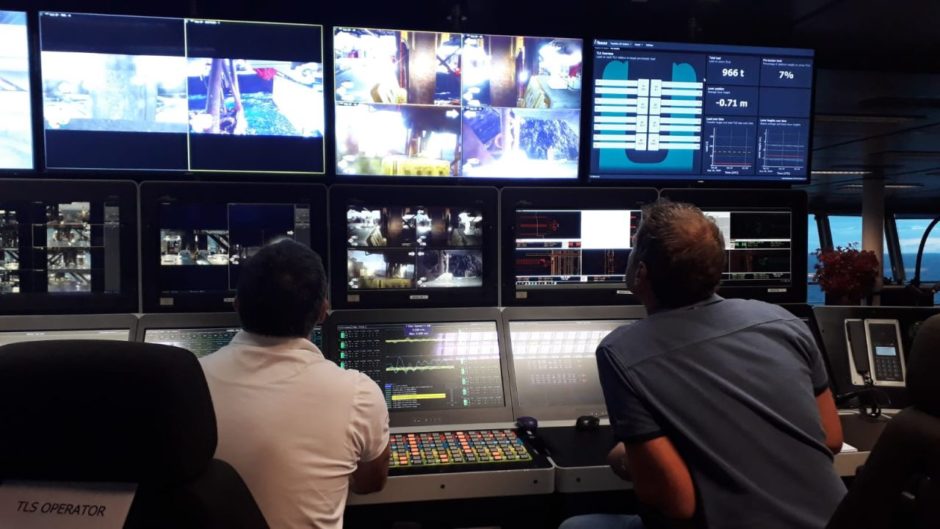 Just last week the heavy-lift vessel completed a two-week operation to remove 27,000 tonnes of facilities at the Tyra development in the Danish sector.
That followed a 17,000 tonne single lift removal and transport of Shell's Brent Alpha in June.
Between Tyra and Ninian, the vessel spent time in Kristiansand, Norway
The topsides will be handled by Peterson-Veolia once it arrives at Dales Voe.
The platform was first installed in 1978 and started producing in 1980, reaching its peak of 90,000 barrels per day a year later.
CNR International halted production in 2017.
Recommended for you

EnQuest picks Saipem for Heather jacket removal