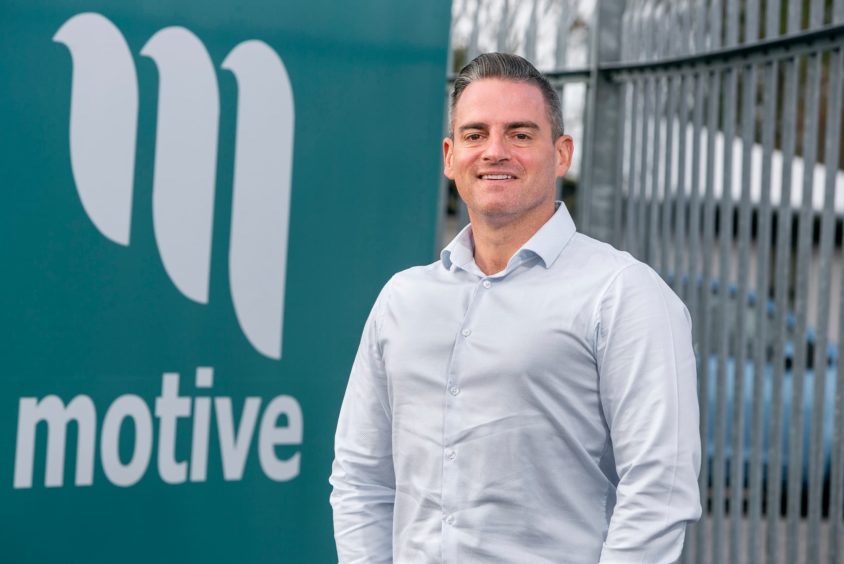 Private-equity backed Motive Offshore Group has snapped up fellow north-east energy service firm Flowline Specialists for an undisclosed sum.
Motive said the deal would add further impetus to its efforts to diversify into offshore wind, power and utilities and bolster its capabilities in the North Sea and Middle East.
Flowline Specialists currently employs around 55 people, all of whom will be retained, lifting Motive's headcount to around 200.
The company was sold by former owner-directors Alistair Nieuwenhuyse, John Lorimer and husband-and-wife team Jim and Sandra Rogerson, who are no longer involved in the business.
Motive declined to comment when asked whether Flowline Specialists' base in Oldmeldrum would be kept open and whether it would continue to trade under its current brand.
The buyer also wouldn't say whether Ross Whittingham would continue in his role as chief executive of Flowline Specialists.
He took on the CEO role at the Queen's Award-winning business in mid-2019, replacing long-standing boss Jim Smith.
Founded in 2001, Flowline Specialists makes modular equipment used for the handling and deployment of cables and pipes across the energy industry.
The firm's gear has been used in decommissioning projects, as well as oil and gas, subsea and renewables developments.
Motive, headquartered in Boyndie, near Banff, was founded in 2010 by chief executive Dave Acton and chief operating officer James Gregg.
It specialises in the manufacture, rental and inspection of marine equipment to the onshore and offshore oil and gas and marine industries.
Bosses at Motive said they were targeting "ambitious" growth following a multimillion-pound cash injection by EV Private Equity (EVPE) in March 2019.
Motive showed it was serious about its expansion a year ago when it swooped for Pumptech, a Norwegian subsea services firm, in a seven-figure deal.
And the company said in September that it was on track for a near-40% jump in turnover this year, to £20 million, despite the Covid-19 pandemic and oil industry downcycle.
Combined turnover for Motive and Flowline Specialists is expected to total £26m in 2020.
Mr Acton hailed the purchase of Flowline Specialists as "significant step" in the Motive "journey".
He said: "This outcome has been three years in the making and is the culmination of a 10-year working relationship, during which time we have valued Flowline as both client and supplier.
"We have operated as partners on a number of projects which, in itself, illustrates the respect we have for the company built by its previous owners."
Greg Herrera, senior partner at EVPE, said both companies had "risen to the challenge" this year, displaying a "razor-sharp focus on maximum service quality, higher ESG performance and delivering lower net customer spend".
Flowline Specialists chief operating officer Graeme Chalmers, said: "Motive's acquisition of Flowline is an exciting development for both parties, allowing us to deliver on larger projects than ever before, driving unrivalled value to our global customer base and facilitating an ever-increasing focus on the requirements of the offshore renewable energy market."