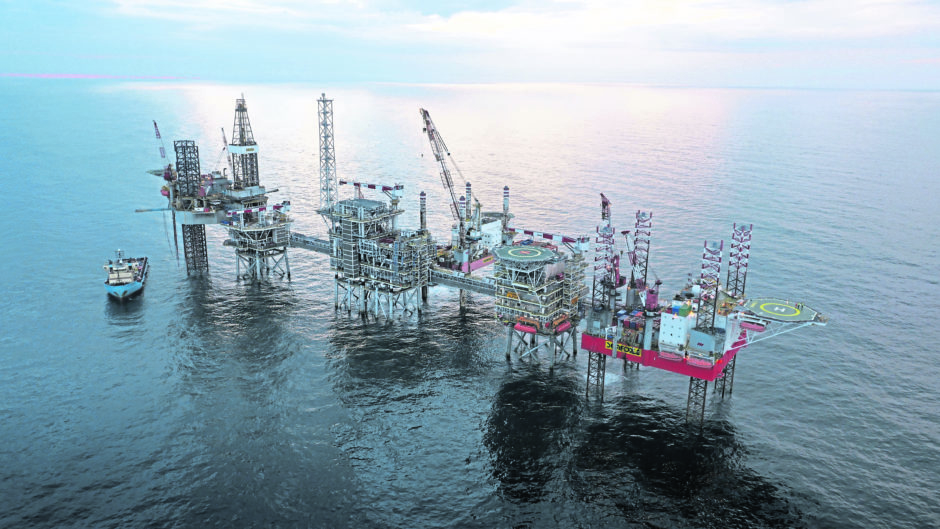 Deltic Energy believes it has "the next Cygnus" on its hands as it eyes a farm-out of a promising North Sea prospect in the coming months.
Senior geologist Tom Cafferkey formerly worked on Cygnus, the UK's largest producing gas field, with previous operator Engie, and made the claim on behalf of Deltic this month while presenting on its P2428 licence.
After a year of gloom for the offshore oil and gas sector, Deltic Energy is planning to sell part of P2428 in Q1 next year, with hopes of progressing it to drilling.
Deltic, formerly Cluff Natural Resources, has good form on this front and makes the claim after building up and successfully farming out two North Sea prospects to Shell in 2019.
The P2428 licence has three prospects which are almost stacked on top of each other. One of them, called Richmond Leman, has similar geology to Cygnus, which lies around 30miles to its east, according to Mr Cafferkey.
The trio – Cupertino, Richmond Leman and Plymouth Reef – have recoverable resources of 370billion cubic feet of gas (bcf), 211bcf and 282bcf respectively, according to Deltic's estimates on a P50 basis, which is the most likely case.
For overall gas in place, the figure increases to 1.6billion cubic feet on a P50 basis for the combined three.
Comparing the licence to other parts of the Southern North Sea, Mr Cafferkey said it has been "underexplored" and "misunderstood", with little drilling and a lack of 3D seismic data.
He said: "What we're trying to say in this area is it's not a bad area, it's just very underexplored and we're hoping to change that."
Drawing comparisons between a well near the licence and one drilled at Cygnus, he said: "Although slightly sandier than the Cygnus well, realistically they are from the same family."
He added that "this is the stuff that has been misidentified" as the wrong rock formations, adding that Deltic's use resources like the OGA's new National Data Repository has been "invaluable" as "we think the Leman has not been recognised correctly".
"That is the one (that's) the next Cygnus. But what do we have underneath it? Of course in the Carboniferous is Cupertino."
Cygnus, operated by Neptune Energy and majority owned by Spirit Energy, started up in 2016, producing around 250mcf per day.
The Geological Society of London said in 2017 that Cygnus' ultimate recoverable volumes were an estimated 760bcf. A year later, Spirit Energy parent Centrica said Cygnus had 2P reserves (proven plus probable) of 635bcf.
Deltic has a three-phase plan for the licence with the first, to reprocess huge amounts of 2D seismic data, already completed.
Phase B is to shoot no less than 250 square kilometres of new 3D data and then Phase C is to make a drill or drop decision, both of which targeted within the next two years.
Mr Cafferkey said: "Realistically we're happy to go to Phase B or Phase C, depending on the appetite of any farmee."
Nearby wind farms, decommissioned pipelines and a nearby gas terminal also bring green hydrogen potential, Deltic Energy highlighted.
Mr Cafferkey added: "We have wind farms close by and if you're starting to think about green hydrogen, a combination of what you need is green electricity, you need places for carbon sequestration, which the old Triassic fields can certainly fill, and you want a good pipeline system back to a green hydrogen hub, which Bacton is going to be.
"So quite an interesting opportunity in this area and all you need is the gas."
Recommended for you

Deltic eyes farm-down on on Shell-partnered North Sea projects