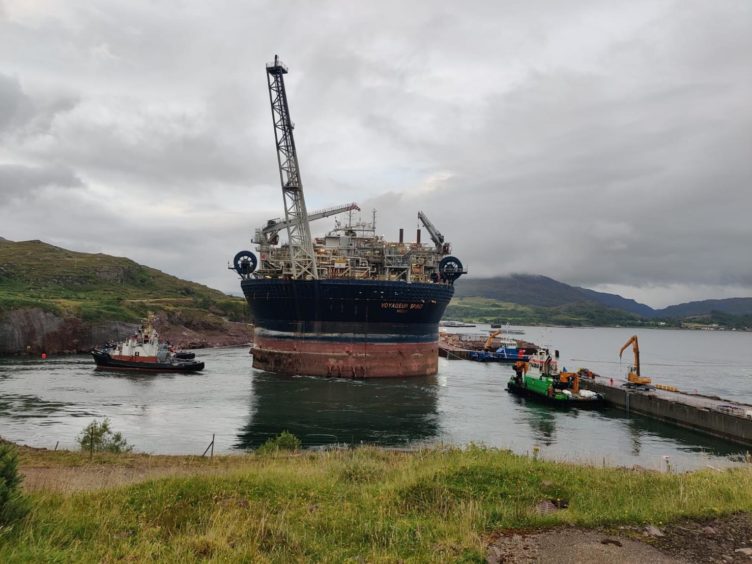 Write-downs on the value of its vessels saw Aberdeen-headquartered FPSO firm Altera Infrastructure more than double its pre-tax losses in 2020.
The company, until last year part of shipping group Teekay, posted a pre-tax deficit of $340.4million (£249.5m) for 2020, compared to $151.2million (£110.9m) losses in 2019.
Altera Infrastructure, reporting its own group results today, took impairments totalling $268.6m (£197m) for the year. Most of that total was reported back in Q1, which covered write-downs for a series of FPSOs, shuttle tankers and towage vessels.
Revenues totalled $1.18bn (£865m) , down slightly from $1.23bn (£901.7bn) in 2019, while adjusted EBITDA was $142.1million (£104m) , down from $169m (£124m) the previous year.
The firm, which moved its headquarters from Bermuda to Aberdeen in November, employs 2,000 people globally, according to its website, and owns 52 vessels.
It primarily operates in the North Sea, Brazil and the east coast of Canada.
Its FPSO segment, one of its biggest earners, reported EBITDA of $73.6m (£53.9m), down from $79.2m (£58m ) last year, partly due to the Voyageur Spirit FPSO coming off-site in summer,
The Voyageur Spirit had served the Premier Oil Huntington field 145 miles north-east of Aberdeen, however it is now laid up at Kishorn with hopes of being redeployed.
The vessel has been linked to the Hibiscus Petroleum Marigold project, which is in need of an FPSO, after Teekay said in 2020 it hoped for it to be redeployed there. However nothing has been confirmed on that front, and there are other FPSOs now out of work in the North Sea due to decommissioning.
About 60 employees and contractors are based out of the Altera's Westhill base in Aberdeenshire.
Yesterday the firm said it was committed to addressing safety issues on the Petrojarl Foinaven FPSO which it operates, but is still owned by Teekay.
Inspectors found a series of safety failings, including cracks in the hull of the vessel, 118miles east of Shetland.
Recommended for you

Video: Foinaven FPSO finally leaving Scotland