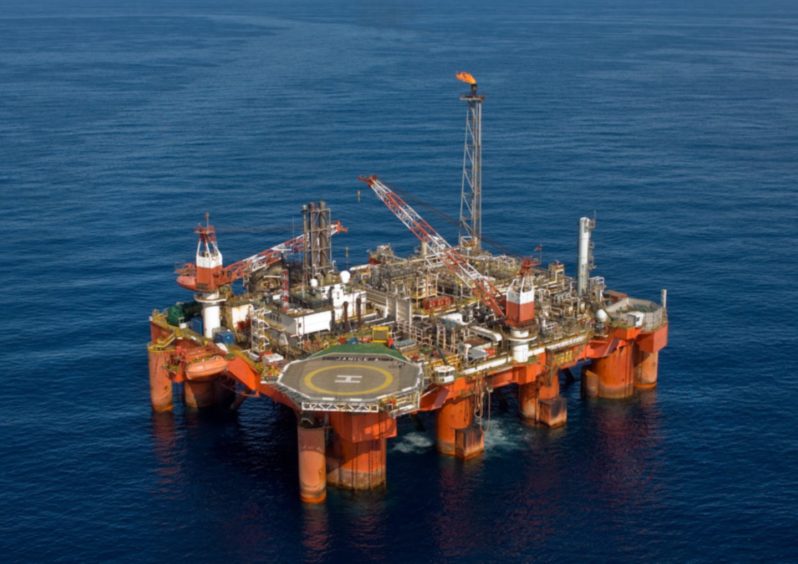 Neo Energy intends to make a call on the redevelopment of the Affleck field in the UK central North Sea "in the next few months".
Chief executive Russ Alton said Neo was looking at a number of potential export routes for a tieback project at Affleck.
It is understood one option would be to use infrastructure on Repsol Sinopec's Greater Fulmar Area (GFA) and another involves Chrysaor's J-Block.
Affleck came on stream in 2009, having been developed as a two-well tieback to the Janice field, then operated by Maersk Oil.
Oil was exported from Janice into the Norpipe pipeline and gas was sent via the Clyde platform and onwards to the Fulmar gas line to the St Fergus terminal, near Peterhead.
The field pumped out 4.3 million barrels of oil before production stopped in 2016, the year the Janice floating production unit was removed.
Neo received its 66.67% operated stake in the field through its acquisition last year of a package of assets from Total, which bought Maersk Oil in 2018.
The remaining 33.33% is held by Repsol Sinopec, an Aberdeen-headquartered, Spanish-Chinese joint venture.
Repsol Sinopec stopped producing from the Fulmar field in 2018, but kept the platform running as an export station for other fields in the GFA, including Auk, Clyde, Flyndre, Gannet and Orion.
Mr Alton said Neo's team was "doing a lot of work" on the proposed project and "would like to think" a conclusion will be drawn in the "reasonably near future".
He said: "We like the asset and the resource. It is a development we've had sight of since the Total transaction.
"We need to work through the numbers and it's good to have options, but we need to conclude on that route."
Extra time for Global Producer III
Neo also hopes to make investment decisions on projects to extend the life of the Global Producer III (GPIII) floating production, storage and offloading vessel this year.
GPIII serves the Balloch, Dumbarton and Lochranza fields in the central North Sea.
Aberdeen and London-based Neo also acquired its 100% interests in those three fields through the Total transaction.
Dumbarton was the first to start producing, in 2007, followed by Lochranza in 2010 and Balloch in 2013.
Mr Alton said the vessel had enjoyed "a good life already" but that Neo wanted to see if it could keep it running for longer.
He said: "There are a couple of development opportunities around there that we are looking at actively and trying to fit into our overall schedule.
"My hope is that we can prove our worth as an operator, showing we can improve the uptime from that asset and continue to invest in and around that asset. That was always the goal, going back to the Total deal."
No surprise at M&A flurry in opportunity-rich North Sea
Mr Alton provided the updates following Neo's announcement that it was acquiring Zennor Petroleum from private-equity firm Kerogen Capital for £450m.
Two weeks ago, Neo, backed by Norwegian private-equity firm HitecVision, struck a deal worth more than £700m to buy a package of North Sea assets from ExxonMobil.
The transactions will boost Neo's output to around 80,000 barrels of oil equivalent (boe) per day in 2021, from about 30,000 currently, and expanding to 90-100,000 from 2022-26.
But Neo wants to be producing around 120,000 boe per day in 2023 and still has the appetite and capacity for more transactions.
Mr Alton said Neo was "still busy on the opportunity discussion front" and was "not constrained" by having to close the ExxonMobil and Zennor deals.
He said: "These two transactions get us a long way towards our production target, but certainly not all of the way there.
"It certainly feels like quite an opportunity-rich environment in the North Sea at the moment."
Mr Alton joined Neo in August 2020 from Equinor, where he was head of finance.
He said the recent flurry of merger and acquisition (M&A) activity in the UK North Sea was "no surprise".
He said: "When I was still at Equinor, I noticed even before Covid, with the whole ESG theme, big companies starting to focus a lot more on where to prioritise their oil and gas investment.
"There's quite a lot of thought going on amongst the owners in the North Sea as to whether it is a basin people want to be in long term.
"For us, that's really interesting because we see a long future in the UK and we want to build and grow."
Recommended for you

NEO files key paperwork for Affleck redevelopment