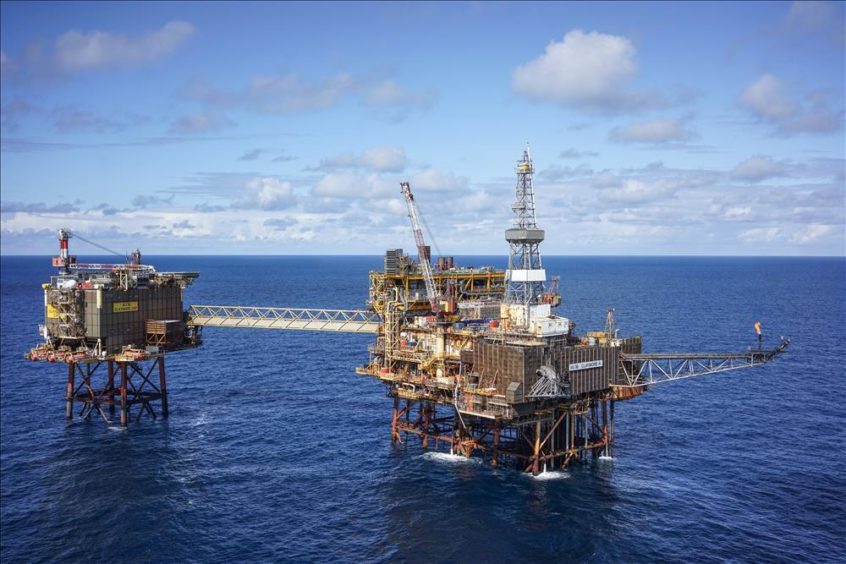 Union Jack Oil has announced the purchase of rights to a portion of the royalties from two production hubs operated by Repsol Sinopec in the North Sea.
The acquisition of "royalty interests" marks the firm's entry into the region, giving Union Jack Oil a portion of the revenues from the Claymore and Piper complexes.
Union Jack, which paid £93,730 for the stake, projects an internal rate of return of 129% on its investment.
A royalty interest refers to ownership to a percentage of the resource or revenues from a field, without contributing to operational costs.
Claymore and Piper, which produced six million barrels of oil and two billion cubic feet of gas in 2020, are subject to royalty units over 20% of their gross production.
Union Jack has acquired 2.5% of these units for an undisclosed fee from Cambridge Petroleum Royalties Limited.
There has been a long-standing royalties agreement since 1976, which Repsol Sinopec became party to when acquiring Claymore and Piper from Eni in 2013.
Repsol Sinopec has not been involved in this latest transaction.
Union Jack said this represents its first investment in the Claymore and Piper complexes, while "a second, material transaction is at an advanced stage" for later in the year
The deal also covers revenues from the Scapa oilfield, a subsea tieback to Claymore.
David Bramhill, executive chairman of Union Jack Oil said it represents a "low-risk entry strategy to the North Sea", while generating investment returns.
He added: "The Royalty provides Union Jack with the benefits of an attractive cash flow stream and high yields from North Sea oil and gas production without the accompanying capital and operating costs associated with direct participation in the underlying oil field developments and infrastructure.
"The Royalty's superior returns and cash flow characteristics are consistent with Union Jack's wider strategy and objectives to invest in the UK oil and gas sector."
Mr Bramhill added that the move contributes to Union Jack's ambition to become a "mid-tier producer", working alongside its onshore UK projects such as Wressle, West Newton and Biscathorpe.
Recommended for you

North Sea strikes: 'Wildcat action is in no one's interest' says trade body