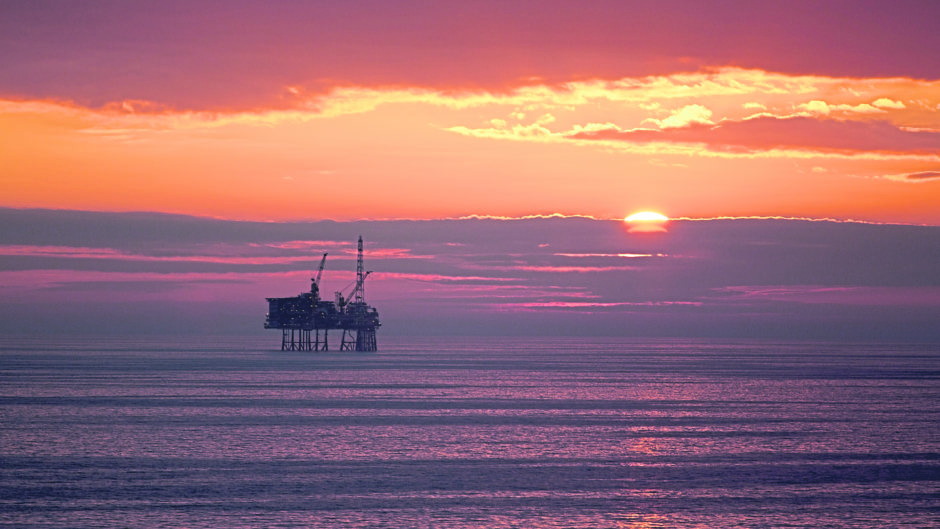 Oil and Gas UK (OGUK) has warned that the UK's energy transition is at risk of stalling unless the industry receives "vital support" from government.
In its 2021 Business Outlook report, released today, the trade body said the ability of the sector to recover from the pandemic is a matter of "ongoing concern" and called for regulation to continue to prioritise domestic production over imported energy.
OGUK added that while operators are considering a "range of opportunities" for investment approval over the next couple of years, they are contingent on continued government support, as well as greater market stability.
Overall the industry spent about £3.4 billion pounds less in 2020 than it did in 2019, a drop of 23%, the report revealed.
Drilling activity fell by around half, with thousands of jobs lost across the oil and gas sector as a result of "constrained operations" made necessary by Covid-19.
Brent crude average $41.9 a barrel in 2020, the lowest real-terms price since 2003 and a 35% decrease on 2019's average of $64.3.
Last year also produced some of the "most volatile market conditions on record", with the price of brent fluctuating by more than $61 across the 12 months, driven by a "record fall in demand" and OPEC+ disputes.
Despite the challenging outlook, OGUK said there are some "encouraging signs" that reflect the "continued quality of opportunities" in the North Sea.
Domestic production was enough to meet 70% of the UK's energy demand last year, while almost £2bn worth of acquisitions have already taken place in 2021.
OGUK also said it is aware of more than £150 billion of potential further spend in company plans over the next two decades, two-thirds of which may be spent by 2030.
However, market conditions are likely to remain "significantly challenging" for drilling and wells contractor companies this year.
Ross Dornan, OGUK's market intelligence manager, said: "The contract utilisation of drilling rigs is amongst the lowest we've seen and that's evident when you look at the number of installations lying idle in Cromarty Firth and Dundee.
"We don't expect further reductions in activity in the drilling sector this year. There could actually be a modest increase in new activity but it's from a low baseline and it's going to take time for us to get back to pre-pandemic levels."
Last year, OGUK predicted that between 25,000 and 30,000 jobs could be lost in the sector as a result of the pandemic, an estimate it still regards as being "reasonable".
Mr Dornan added that it was still a "bit too early" for the trade body to make full assessment of the impact of Covid-19 on job losses.
North Sea Transition Deal
OGUK's Business Outlook narrowly precedes the UK Government's North Sea transition deal, which is expected to be released by the end of March.
Business Secretary Kwarsi Kwarteng previously said the agreement would balance "ongoing support" for the sector with the need for it to play an "ambitious role" in decarbonisation.
Deirdre Michie, OGUK chief executive, said: "A climate-friendly future needs significant investment in indigenous opportunities so companies right across the sector can continue to develop low-carbon solutions. That is why we are working with the government to deliver a transformational North Sea Transition deal, which will drive forward Carbon Capture and Storage, hydrogen and low-carbon projects across the UK.
"This is an industry which continues to play a critical role in the economy, supporting hundreds of thousands of jobs in industrial heartlands across the nation, generating affordable energy for millions and providing billions in value to the economy.
"But we cannot continue on this trajectory without vital support. Companies are in a fragile state. We need the recognition that our industry is a key player in a successful energy transition – one which won't be possible without the inclusion of our sector."
E&P Expenditure
Although there were some signs of optimism beginning to return to the industry at the beginning of this year, OGUK said 2021 will continue to be a challenge.
An improved outlook, which has mainly been driven by more buoyant commodity prices, could lead to "increased cash generation".
But, OGUK warned the trend remains fragile and said it will likely take time for it to translate into "new project approvals".
The trade body added that it is therefore unsurprising that sentiment levels expressed by exploration and production (E&P) companies have been improving at a faster rate than contractors, though both remain low.
E&P firms spent £11.6bn on the development and operation of UKCS oil and gas
resources and infrastructure in 2020, a 23% drop on 2019.
OGUK expects that, while expenditure is likely to remain constrained, a slight increase to between £11.4bn and £12.4bn is possible in 2021.
Reaction
Commenting on the report, Graham Hollis, office senior partner for Deloitte in Aberdeen, said: "Today's report is a clear account of the challenges and opportunities facing the oil and gas sector, as firms shift their mindset towards recovery.
"While the industry is used to the highs and lows of economic and price cycles, the last twelve months have been like nothing ever seen before. Firms have been in survival mode, responding to both the downturn in oil price and the difficulties associated with COVID-19.
"However, the pandemic has also turned into a "fast-forward" scenario for the industry, which brings with it a number of opportunities, and it is vital to capitalise on this. Pivoting towards a new energy future remains key, and the sector has a critical role to play, working with the UK and Scottish Governments to help build a sustainable recovery on the road to net zero. The UKCS also remains an attractive asset for investors, and alongside this, there are new opportunities emerging across the energy and emissions reduction landscape.
"Looking forward, firms will need to look for ways to bolster their operations through investment and transformative strategies as they navigate the lingering impact of the pandemic. Ultimately, as the Outlook notes, while road ahead will not be easy, the challenges are surmountable with collaborative working, commitment and a bold vision for the future."
Recommended for you

Windfall Tax: £200bn of investment 'at risk' says North Sea trade body