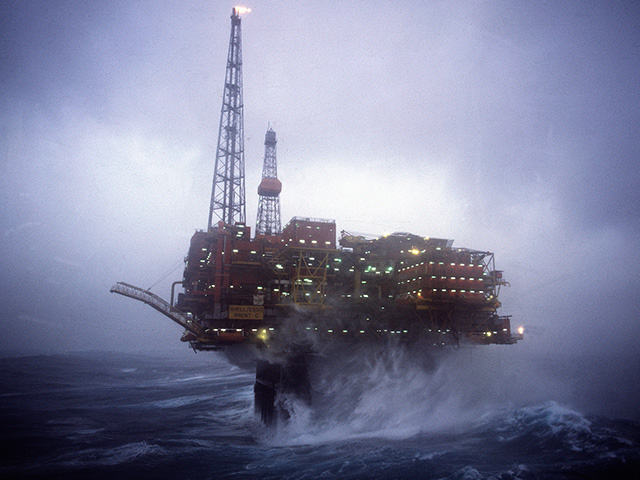 Amazon Prime has hired a pair of Aberdeen oil companies to help supply the set of its new TV series "The Rig".
Filming of the supernatural thriller, set on an offshore oil platform, begins in Scotland this week, with North Sea Core (NSC) and HRH Geology providing it with authentic industry equipment and materials.
Henk Kombrink, director of NSC in Aberdeen, recently got a call from a studio contractor to help furnish the set.
"They just Googled us", he said, "a guy who is organising all the props for filming.
"Initially he was a bit vague as to what it was about, but then we had a conversation and a few phone calls and, in the end, I got the gist of what it was for.
"We thought, 'oh this is all very secretive', but then he was quite open about it."
NSC, which primarily supplies geological materials to businesses and academic institutions around the world, is now providing 17 metres of authentic core for the set of "The Rig", along with specialised maps.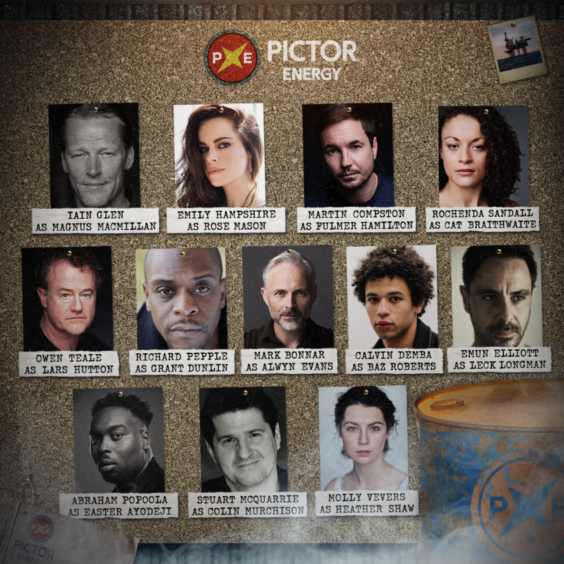 The rock will be on display in cabinets for the set, while the maps might help the characters after an "eerie fog" descends on their North Sea platform and they become "cut off from all communication with the shore and the outside world".
Mr Kombrink said: "I was very, very surprised to get the call.
"It is really nice to see that this is really broadening our horizons in terms of what we provide and this is definitely the first time a core will be featuring in a drama series like this."
That call led to another Aberdeen supplier getting work with Amazon on "The Rig".
Aberdeen's HRH Geology team up with Amazon
HRH Geology, for whom Mr Kombrink's wife works, will be providing samples of its software for the set.
It is supplying wellsite logs, software printouts, genuine drill cuttings and "GeoKit" equipment to analyse them in petri dishes, as they would be on a genuine rig, technician James Burns explained.
HRH Geology, which employs around 40 people in Aberdeen, has been in the city since 1989 and remains a major supplier of wellsite geologists for the North Sea.
Mr Burns said: "It seemed like it was too good to be true. To hear that Amazon Prime is interested in your equipment or your software, it's like 'hang on a second'.
"If we weren't taking into the approach that it was Amazon, it would be small (contract) but, because it's them, it was worthwhile us pursuing it."
"The Rig" release date and star line-up
"The Rig", due out later this year, is set on the fictional Kishorn Bravo.
After being hit by massive tremours, those on board become stranded and "as the crew endeavour to discover what's driving this unknown force, a major accident forces them to ask questions about who they can really trust", Amazon teased.
Last week it was announced that Iain Glenn of Game of Thrones would play offshore installation manager Magnus Macmillan, joined on the cast by Schitts Creek star Emily Hampshire and Martin Compston from Line of Duty. First images released by Amazon show the lead actors working on the Scottish rig.
Recommended for you

CNOOC confirms first oil from delayed Buzzard Phase 2 project