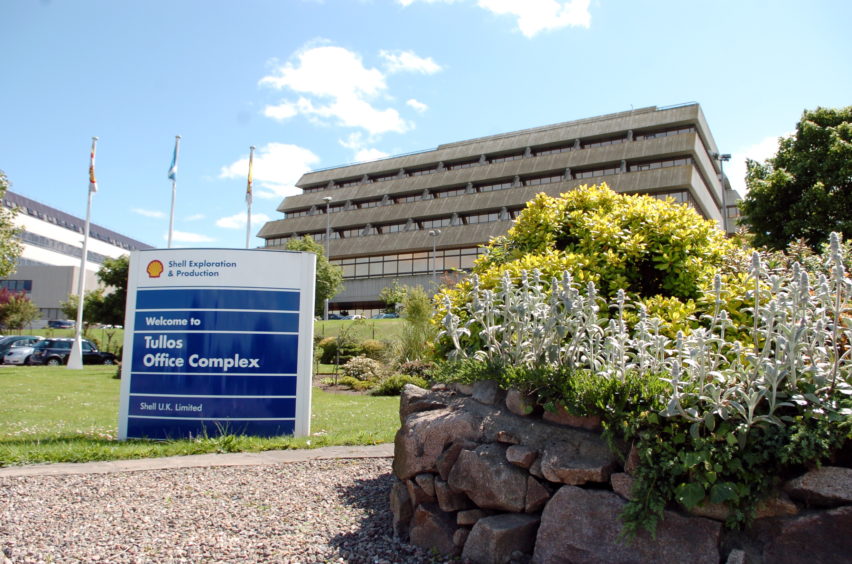 Oil major Shell is on the hunt for new headquarters for its Aberdeen workforce.
The British-Dutch business said its team at Tullos was working in a complex "from the 70s".
Shell is now looking at the best options for a workplace which would be "fit for the future".
Asked whether the company would consider relocating to the city centre, Shell's spokesman said "we're looking at all options".
It reflects a trend among companies wishing to shrink their footprints and take advantage of remote working.
Fellow oil giant BP said in December that it would up sticks from its North Sea base in Dyce.
It will move into a smaller facility at Aberdeen International Business Park later this year.
And BP has told thousands of global staff members they won't return to their offices full-time when the pandemic lifts.
It sold its London HQ in November, but leased it back for two years to give it time to firm up alternative plans for staff.
Shell opened its first office in Aberdeen above a Church of Scotland bookshop in Union Street in 1965.
It broke ground on its complex in Tullos in 1972 and moved in the following year.
At that time, Shell employed just 25 people in Aberdeen and had proved one field – Auk – 140 miles to the south east.
By 1975, its Granite City workforce had grown to 300, with another 200 offshore.
Margaret Thatcher officially opened the new North Sea production control centre at Tullos in 1978.
The company was the source of widespread dismay in 2007 when it scrapped plans for a landmark new office complex at the campus in Tullos.
The project had been lauded as a commitment to the north east by the firm.
But Shell said the £25 million building was no longer needed due to its decision to sell a swathe of its North Sea operations.
In January 2021, the company said it would cut 330 job cuts from its UK upstream oil and gas business, the majority in Aberdeen, as part of its global restructuring over the next two years.
Its UK upstream team will have 1,000 employees once the redundancies have been made.
Shell does still view the North Sea as a "core" territory, with continued investment earmarked.
The 80 million barrel Penguins project, 150 miles north-east of Shetland, is expected to start up next year, while the Shell has also invested in its Shearwater field in recent years.
The company is now taking steps to find a new north-east home.
Shell's spokesman said: "We're a business that plans decades ahead for the supply of the energy the UK relies on, developing technologies and projects that could transform the future of how we power homes and businesses.
"And yet our team in Aberdeen is currently working in an office complex from the 1970s.
"We're now looking at the best options for a new modern workplace, fit for the future, in the Aberdeen area."
Recommended for you

Shell Penguins FPSO finally set to leave China for North Sea