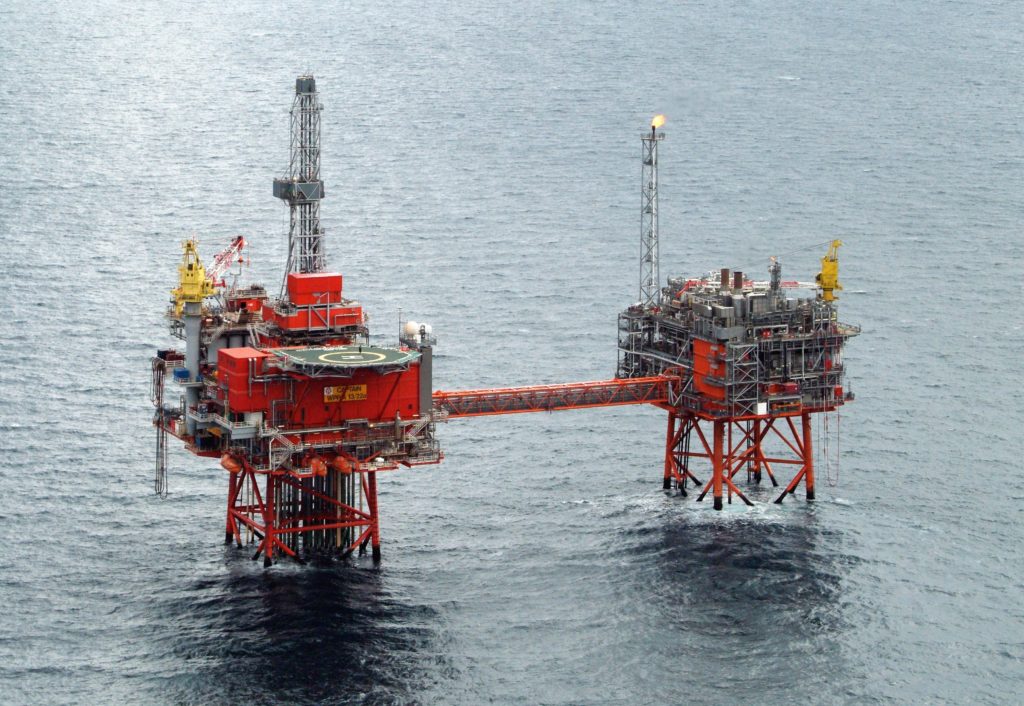 Ithaca Energy sank to losses of £400million in 2020 but the firm is eyeing extra barrels from a pair of North Sea prospects.
The firm has added 35 million barrels of oil equivalent to its contingent resources from the Isabella discovery and the Marigold/ Yeoman licence.
Ithaca bought into the Yeoman licence from Total in February 2020, which includes the southern part of the neighbouring Marigold field operated by Anasuria Hibiscus. The latter operator has stated it wants to develop Marigold/Yeomen in tandem.
Meanwhile Isabella is a high-impact exploration well operated by Total, which Ithaca owns 10% of, with work underway to appraise it.
In a presentation accompanying its financial results, Ithaca said: "Participation in potential Isabella and Marigold / Yeoman developments offer strong organic growth – opportunity to mature 35mmboe in contingent resource."
It comes after Ithaca's parent firm, Delek Energy of Israel, yesterday upped the valuation of Ithaca to $1.8bn, from $1.2bn in June, mainly due to an increase in reserves and resources.
An independent review of Ithaca's resources published by Delek last week saw a 51% increase in its contingent resources – 35million barrels of oil equivalent attributed to the Marigold and Isabella fields.
Ithaca has been asked to confirm whether a deal has been made with Hibiscus on the former.
Contingent resources are considered less likely to become economically recoverable than proven, probable or possible reserves.
The North Sea firm's £400million pre-tax losses for the 12 months to December 31, 2020 compare to a deficit of £101m in 2019.
However, revenues more than doubled from £422.3m to £848.7m, as the firm marked its first full year with the Chevron North Sea business it acquired in 2019.
That acquisition also boosted production, totalling 66,000 barrels of oil equivalent per day in 2020 compared to 28,600 barrels per day in 2019, while unit operating costs of $16 per barrel, down from $17 in 2019.
Ithaca also enjoyed a fresh boost from the BP-operated Vorlich field, which it owns a 34% stake in, after it started up in November.
The subsea tie-back is the third for the Greater Stella Area owned by Ithaca.
Ithaca took an impairment of £345m on its oil and gas assets during 2020, with a recent resurgence in oil prices partly reversing a much heavier write-down in Q1 of that year.
The company also pointed to its preferred metric of earnings before interest, taxes, depreciation, amortisation, and exploration expense (EBITDAX) of £541.6m.
Publishing accounts today, the company said it had planned to sanction the second phase of its Captain enhanced oil recovery project by the end of March.
Meanwhile its Abigail development in the Greater Stella Area is due for first oil in Q2 2022.
Ithaca reduced its debt levels to $1.2 billion (£873m) as of December 31, from $1.5bn in 2019.
The firm, which has stakes across 17 fields, most of which are operated, said it has approximately 435 employees, 200 of which typically work offshore.
It comes after Ithaca shed 25% of its onshore staff in response to the Covid-19 pandemic and the subsequent collapse in oil prices last year.
Recommended for you

Fotla and a delayed Marigold project in the Ithaca Energy FID pipeline