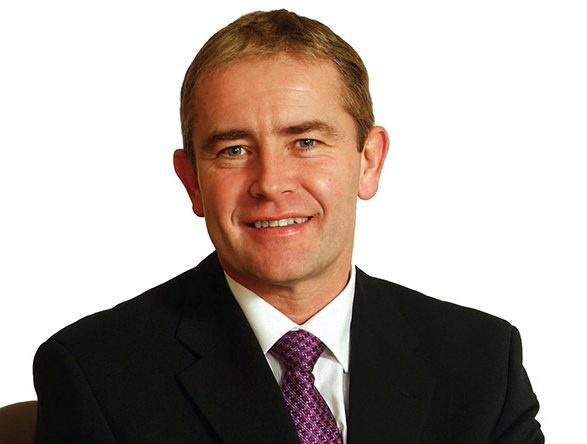 Energy firm Parkmead Group confirmed today that it had "agreed in principle" to take over as operator of the Platypus project in the southern North Sea.
Energy Voice reported in January that current operator Dana Petroleum intended to withdraw and that Parkmead would take up the reins, subject to regulatory approvals.
An industry source said the decision to pull out meant Dana's reputation with frustrated service companies who were tendering for Platypus contracts would be badly damaged.
Parkmead is now in talks about the project with supply chain companies, the Oil and Gas Authority and Perenco, owner the Cleeton platform, which would host Platypus gas.
The field development plan and environmental statement are being "updated" for Platypus, thought to hold recoverable reserves of 105 billion cubic feet of gas.
Parkmead said the adjacent Platypus East structure could contain more gas, which could be produced using infrastructure earmarked for the existing project.
Parkmead currently has a 15% working interest in the licence, CalEnergy, a subsidiary of US firm Berkshire Hathaway Energy, has 26%, while Dana is on 59%.
Executive chairman Tom Cross could not say how Dana's equity would be divided up between Parkmead and CalEnergy.
But Mr Cross said the two "gas hungry" companies intended to advance the project "as a pair".
He said they were not actively looking to bring in another partner to help cover the costs, at present.
The businessman also pointed out that his "tight-knit" team of professionals were behind the discovery of Platypus in 2010 while still at Dana.
Mr Cross built up Dana before it was bought out by South Korea's national oil firm in a hostile takeover that same year.
He then formed Parkmead and bought back into the licence, located in the southern North Sea.
Mr Cross was also cheered by movement on Parkmead's 75-130 million barrel Greater Perth Area (GPA) project in the central North Sea.
In February 2018, Parkmead and a subsidiary of Chinese firm Cnooc agreed to conduct a study into the possibility of developing the GPA as a tieback to the Scott platform.
Mr Cross said in November 2020 that Parkmead hoped to settle on the best development option for the GPA this year.
Today, he said the project had moved on and that Parkmead was assessing "draft commercial offers" from the Scott field partners for the potential tieback.
But the company is also in talks with operators of other platforms in the vicinity.
Parkmead provided the updates in its results for the six months to December 31 2020, which showed a narrowing of pre-tax losses to £1.38 million, from £1.41m in the corresponding period in 2019.
Revenue fell 27% to £1.54m at Parkmead, yet the company described the performance of its assets as "robust" in the face of "very low" prices, amid the global pandemic.
The firm's revenues are currently generated by production from Dutch gas fields.
Parkmead said its financial position was "strong", with cash balances of £24.5m at year end.
Jonathan Wright, director of energy research at stockbroker finnCap, said Parkmead was emerging from the pandemic in a "position of strength".
Mr Wright said Dana had a "high-quality production base" as well as a broad and varied "bench of opportunities" across its portfolio and the balance sheet to advance them.
Mr Cross said his team was working "intensively" to evaluate and execute acquisitions in the renewables, gas and oil spheres.
Last week, the company raised £4m through the sales of two tracts of land from its portfolio.
In addition, Parkmead said it had made "significant progress" on the Skerryvore project, with seismic reprocessing work nearing completion.
The prospect is thought to contain 157m barrels of oil equivalent.
Parkmead has also accepted the award of the licence containing the Fynn Beauly and Fynn Andrew undeveloped discoveries, as well as an oil prospect in the Piper Formation.
Parkmead described Fynn Beauly as "a very large oil discovery which extends across a number of blocks".
It said licence P2516 (Parkmead 50% and operator) contained a section of the discovery to the south, holding oil-in-place of 77-202m barrels.
Mr Cross also said his team was working "intensively" to evaluate and execute acquisitions in the renewables, gas and oil spheres.
Last week, the company said it had raised £4m through the sales of two tracts of land from its portfolio.
Recommended for you

Parkmead takes £33m hit as it gives up on Perth project