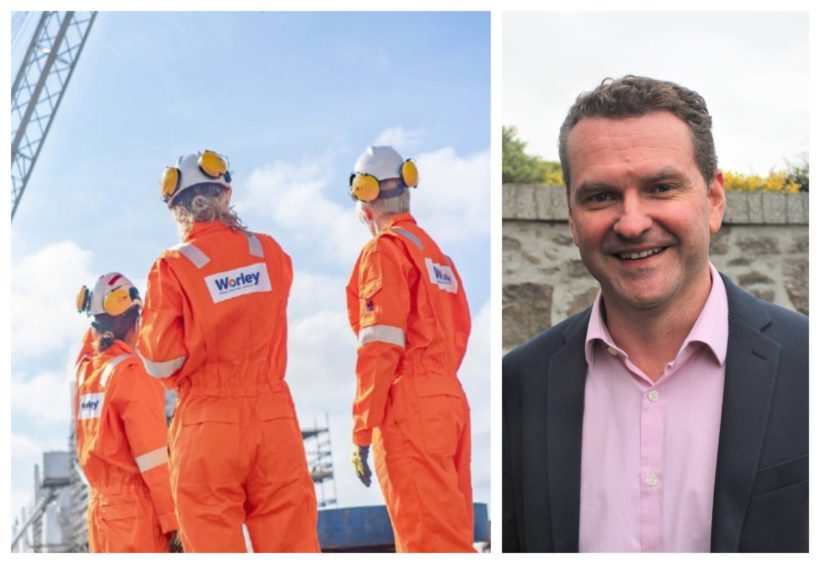 Energy services giant Worley has appointed a new vice president of energy to head up operations in Aberdeen.
Daniel McAteer, a veteran of firms including KCA Deutag, Global Energy Group and Petrofac, takes up the role having first joined Worley in 2019 as head of project management.
He replaces Shaun Poll as leader of the "Aberdeen Energy Hub". Mr Poll is now supporting the company's wider energy transition strategy with a focus on carbon capture opportunities.
Worley said it has combined its energy businesses for the UK, Norway, Central Asia & Eastern Europe under the one division, including its Rosenberg shipyard in Norway and fabrication business in Grimsby.
Mr McAteer said: "I believe the next chapter of the UK Continental Shelf is going to be very exciting. We're still focused on oil and gas in the short to medium term, and our longer-term vision is about helping our customers to thrive in a low-carbon future.
"I am thrilled to take on the role as the new Aberdeen vice president and lead the business through the next period of growth. Our global capability, particularly in the areas of digital, hydrogen and carbon capture, means we're well-placed to support our customers through Road Map 2035.
"We are currently working on several decomplexing projects. This involves transitioning assets from normally staffed to not permanently staffed installations. We're also delivering front-end projects to repurpose existing offshore assets to support future developments."
The division under Mr McAteer's charge "marks a new chapter in the company's journey of growth through the energy transition", Worley said.
It also comes following a period of major consolidation for the Australia-headquartered firm. As of February, it had shed over 11,000 jobs since the start of the pandemic.
The UK headcount of the company stood at 3,100 at one point last year, though it has also been through redundancies.
Shaun Poll said: "Daniel's vision is to drive the business beyond the energy transition and deliver the most sustainable outcomes both locally and globally.
"Our oil and gas portfolio will remain at the core of the business. I have every confidence he will further develop our capabilities while ensuring Worley is a leader in the energy transition and technology partner of choice in the UK Continental Shelf and beyond."
Recommended for you

ETIDEX 2022: Call to 'keep the people and skills' in Aberdeen