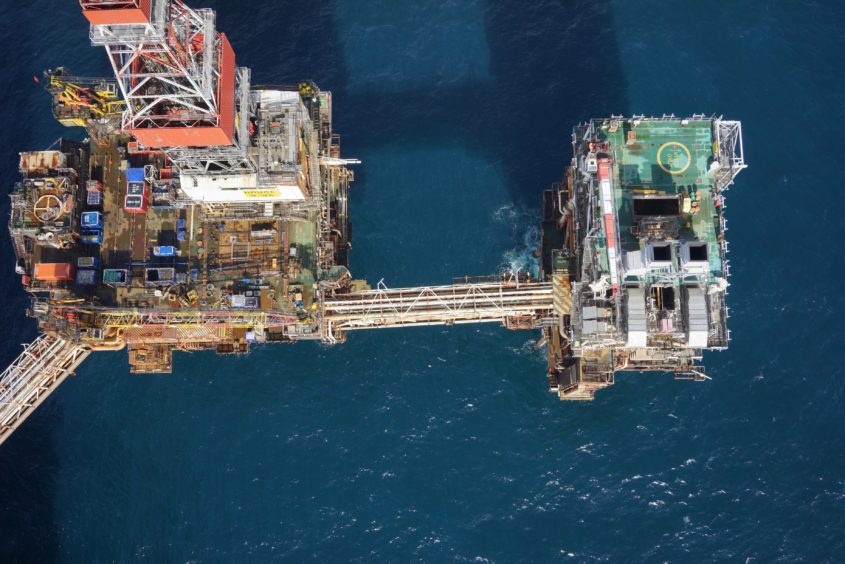 Serica Energy has extended the life of its flagship Bruce field in the North Sea through to 2030.
The field, 211miles north-east of Aberdeen, has been granted two extra years thanks to a boost in the estimated amount of reserves.
This marks the second such extension for Bruce since Serica acquired the asset in 2018, pushing shutdown from an original date of 2026.
A new competent persons report has increased the estimated remaining potential of the field to 61million barrels of oil equivalent.
That compares to 62million in January 2020 and despite the fact that net production totalled more than eight million barrels last year.
A combination of the resource upgrade, and lower breakeven costs, allowed Serica to grant the extended time.
Chief executive Mitch Flegg said: "In the last two years we have extended COP by a total of four years; this is a clear indication that our Bruce, Keith, Rhum (BKR) life extension strategy is being successful."
Before the pandemic, when Serica last bolstered the life of its assets, Mr Flegg conceded that poor commodity prices could see certain North Sea fields end production early, underlining the need to reduce breakeven costs.
Bruce is the main production platform through which the subsea fields Keith and Rhum also produce.
Serica acquired BKR from BP three years ago, along with additional stakes in Bruce and Keith from Total, BHP Billiton and Marubeni.
That deal, first announced in 2017, was delayed by the fact that part of the Rhum field was Iran-owned and subject to US sanctions until a waiver was obtained.
The end of this year will mark a "huge milestone" for the company, as a cash-sharing arrangement for BKR that it has with these companies ends.
At the moment, Serica retains 60% of the net cash flow but this will increase to 100% from January 1, 2022 and will stay at that level thereafter "providing a significant cash boost" to the company.
In 2020, sales dropped dramatically but Serica still posted pre-tax earnings of £12.5million for the year and indicated plans to continue investment.
Serica last year decided to withdraw from its other operating region, Namibia, and has decided to focus in on the North Sea.
The company recently started drilling on the Columbus development, a tie-back to the Shell Shearwater platform, and work is underway on a third well at the Rhum field.
However, outside of exploration assets such as the North Eigg gas prospect which sits near BKR, the firm is seeking to expand its operated portfolio.
In the company's annual report, published this week, Mr Flegg said: "Whilst we see significant benefits and potential in our existing portfolio and continue to look at new opportunities to expand our operations to diversify risk, provide new growth prospects and achieve economies of scale.
"We are confident that we have the resources to deliver this strategy and the platform to create additional value for shareholders."
Serica operates and owns 98% of the Bruce field, 100% of Keith and 50% of Rhum.
Recommended for you

Production drives 88-fold profit surge at Serica Energy