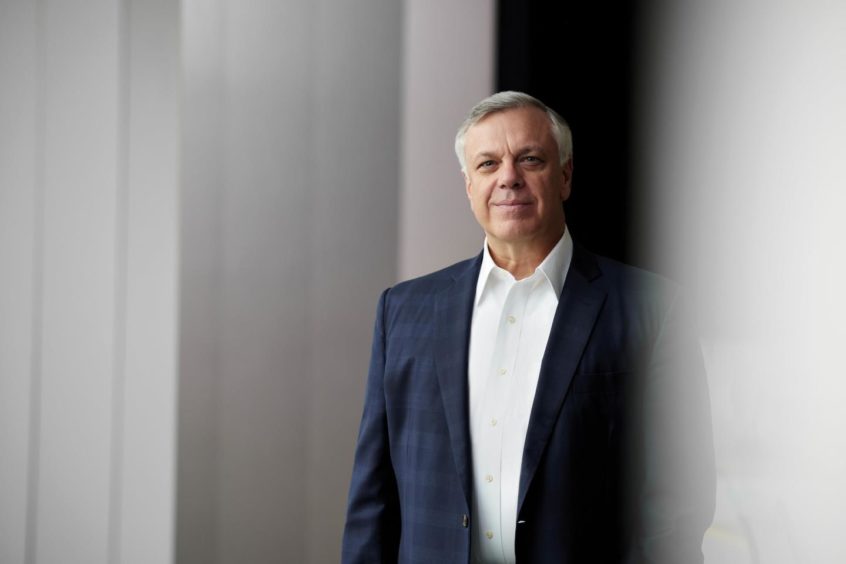 Higher oil and gas prices, tax refunds and "tight cost control" helped Neptune Energy overcome a drop in production to lift its profits by two-thirds in the first quarter.
Neptune's production fell to 125,700 barrels of oil equivalent per day, from 162,100 in the corresponding period last year, due largely to outages at sites in Norway and Algeria.
Output from the private-equity-backed firm's huge Cygnus gas field in the UK southern North Sea was hindered by export constraints and "reduced blend availability".
Due to UK gas quality standards, which Neptune hopes will be revised, gas from Cygnus has to be blended with production from other fields before it can be exported to the country's transmission network.
The production decline drove revenues down 23% year-on-year to £262 million, partially offset by climbing commodity prices.
Factoring in hedging, the average price Neptune sold its oil for increased in the first quarter to $53.4 per barrel from $49.2, while gas went up to $6.1 per mcf from $4.1.
Despite the reduction in revenues, Neptune did manage to boost its pre-tax profits by 66.7% to £140m in the first three months of the year.
The company's balance sheet was buoyed by net cash tax refunds of £68m, largely related to the temporary changes to the petroleum tax regime in Norway.
In the second quarter, the impact of planned shutdowns at the Gjoa and Fram fields in Norway and Cygnus will be largely offset by the restart of the Touat facility in Algeria, start-up of the Merakes project in Indonesia and an acquisition of stakes in German oil and gas fields.
Production should "increase materially" in the fourth quarter, buoyed by first production from the Duva project, off Norway.
Chief executive Jim House said: "Neptune delivered a good operating and financial performance in the first quarter, supported by stable production and stronger commodity prices."
He added: "We remain on track to deliver material production growth, while generating strong cash flows that will support further long-term portfolio development."
Last week, the company announced it had acquired 38.75% of the Pegasus West discovery from Spirit Energy, with a view to tying it back to Cygnus.
The deal gave Neptune and Spirit the same equity split on Pegasus as they have on Cygnus – 38.75% and 61.25%, respectively.
Furthermore, Neptune has submitted an application to the Oil and Gas Authority for a licence that would underpin a combined carbon capture and blue hydrogen project in the UK.
Recommended for you

Profits and production up at Vår Energi as new projects come online