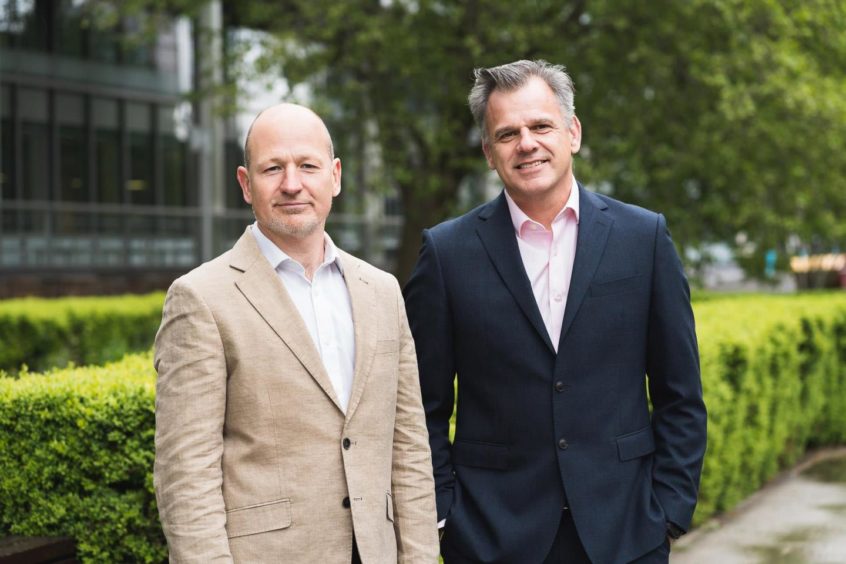 A fledgling company behind a £10-billion plan to decarbonise swathes of North Sea oil platforms using 200 of the largest floating wind turbines has revealed the identity of one of its partners.
Cerulean Winds said US energy service firm NOV would be the exclusive provider of floating and mooring systems for the two wind farms it hopes to build in the central North Sea and west of Shetland.
It is understood this agreement has the potential to generate multibillion-pound revenues for NOV, but the Houston-headquartered firm can't celebrate yet.
Cerulean still needs to clear daunting regulatory hurdles before it can arrive at a final investment decision, which it has earmarked for the first quarter of 2022. It also has to finance the project.
A month ago, the company said it had made a formal request to Scottish Government quango Marine Scotland for seabed leases.
Cerulean won't take part in the ongoing ScotWind leasing round because the areas it wants to develop are not included in that process, which is managed by Crown Estate Scotland.
The firm is working to a tight schedule and says it needs to have the leases in place by the end of September if it is to realise its target of first power in 2024.
Co-founder and director Mark Dixon said NOV's experience and knowledge was "second to none" and that having the partner on board brought the scheme "a step closer to reality".
Mr Dixon said NOV was one of several large partners Cerulean had attracted, adding: "We can't disclose who they are at this stage, but they are some of the largest providers in the world, with the scale and capacity to deliver and we look forward to making further announcements over the coming months."
Joe Rovig, president of NOV Rig Technologies, said: "We are very excited to partner with Cerulean on this ground-breaking proposal, which will leverage NOV's core competencies as well as our UK and European infrastructure and personnel in a key energy transition project, which will drive major progress in the goal of decarbonising the offshore UK sector."
As part of its transition deal with the UK Government, the North Sea oil industry committed to earlier emissions reduction targets – 10% by 2025 and 25% by 2027 – building on last year's commitment to cut them in half within a decade.
The deal flagged platform electrification as one of the levers oil and gas companies could pull in order to shrink their carbon footprints.
This involves powering installations using electricity from renewable energy sources onshore or offshore, instead of from gas-powered turbines and diesel engines installed on the platforms.
Cerulean has claimed its project would generate enough power to electrify "the majority of assets" in the UK Continental Shelf, if it gets the all-clear.
Dan Jackson, the London-based firm's other founding director, said there were "no other proposals currently in the pipeline" of the same scale and capacity as Cerulean's.
He added: "To achieve our (goals), the process must begin now, which is why a favourable decision on seabed leases before the end of Q3 2021 is essential."
The Scottish Government said its sectoral marine plan identified the need to bring forward a new planning and leasing round to allow projects similar to the one proposed by Cerulean Winds to progress.
A government spokesman said: "Marine Scotland is currently working to facilitate the most appropriate planning process, in conjunction with Crown Estate Scotland's leasing process, to enable the wider objectives of North Sea decarbonisation."
A spokesman for Crown Estate Scotland confirmed the discussions with the Scottish Government about a "potential leasing process for 'innovation offshore wind projects', including those linked to oil and gas installations".
He added: "These discussions are ongoing, and we will outline how that leasing process will work in due course".
Mr Dixon previously said that such a process would take too long and called for Cerulean's scheme to be fast-tracked.
Colette Cohen, chief executive of the Net Zero Technology Centre, has said not every platform would be electrified.
Ms Cohen said: "It's just not economically viable, either because they don't have enough life left in them or it's too difficult."
In May, energy research firm Wood Mackenzie said the west of Shetland and central North Sea basins would have to be completely electrified to achieve government and industry's green goals.
Operators Shell, BP, Harbour Energy and TotalEnergies recently confirmed they were working together on a high-level study into platform electrification.