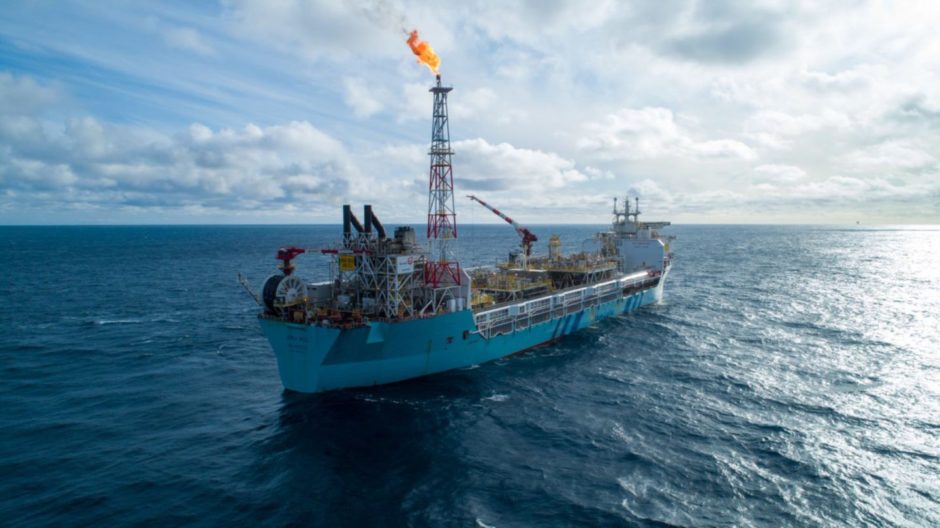 Troubled oil and gas firm Hurricane Energy recorded revenues of about $69 million (£49.8m) in the second quarter of 2020.
In an operational and financial update, the firm said that resulted from two liftings of crude from its flagship Lancaster field, West of Shetland.
Totalling approximately 530 thousand barrels, the 23rd cargo of Lancaster oil was lifted in mid-June 2021.
The average realised price of a barrel was around $66, compared to an average Brent price of $69 a barrel for the period.
Hurricane's operating costs for Q3 were about $36m (£25.9m), while it had net free cash of $134m (£96.7m), up from $127m (£91.7m) at the end of March.
The London-listed firm also confirmed that the Aoka Mizu floating production system (FPSO) is currently undergoing its scheduled annual shutdown.
The stoppage is expected to last for about a fortnight.
Immediately prior to the shutdown, the field was producing from just one of its two wells, at 10,900 barrels of oil per day, with an associated water cut of 32%.
Production from the P6 well was temporarily reduced last month after its electric submersible pump (ESP) tripped.
Work was carried out to determine the root cause of the trip and the well's ESP strted up again on June 16, Hurricane said.
Last week, Hurricane confirmed the completion of decommissioning work at its Lincoln well.
It had once hoped to develop the prospect West of Shetland but failed to get the "regulatory consent" needed from the Oil and Gas Authority to push on.
Five non-executive directors at the operator recently decided to resign after a proposed restructuring plan was rejected by a judge.
Hurricane's woes stem from a huge downgrade to its west of Shetland oil resources last year combined with underperformance at Lancaster.
Recommended for you

Hurricane to carry out planned shutdown of Lancaster following latest cargo lift