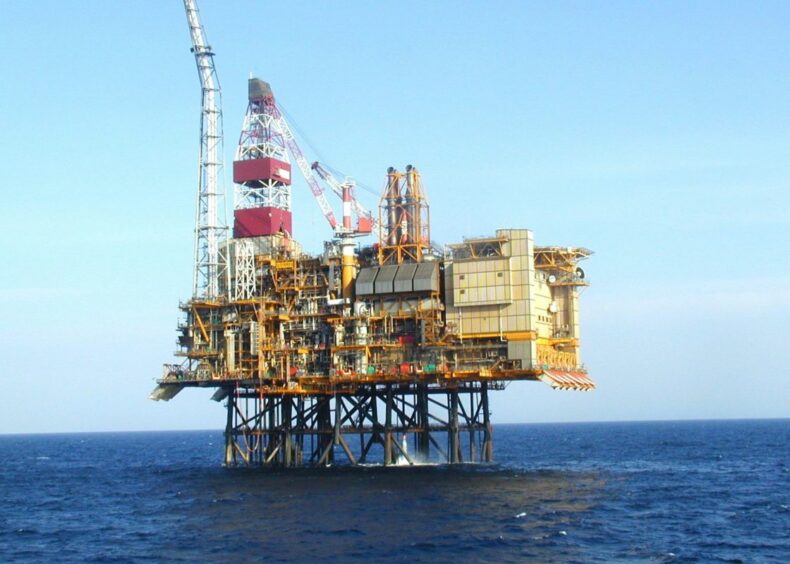 The crew on board the Piper Bravo has been reduced to "essential workers only" after a Covid outbreak on board the North Sea platform.
Operator Repsol Sinopec Resources UK confirmed that a "small number of workers" had tested positive for Covid-19 on the installation, which lies 119 miles north-east of Aberdeen.
A source told Energy Voice that the number of personnel on board has been more than halved from an initial total of around 140.
Repsol Sinopec had no comment on the number of cases or the timeline but said that all individuals that tested positive, as well as close contacts, have been identified and returned to shore.
The company said the outbreak was identified as a result of its testing procedures, adding that "all necessary precautions are being taken".
A spokesperson said: "In order to mitigate further risk to our people, we have downmanned non-essential personnel to reduce POB on site to essential workers only and have this week only mobilised critical roles.
"Ensuring the health, safety and well-being of our people is our top priority."
The cases come following an outbreak on board the Shell Shearwater and Taqa North Cormorant platforms in recent weeks, with the former having 120 workers linked to its cases.
Scottish First Minister Nicola Sturgeon said this week there is "strong grounds for hope" that most of the remaining lockdown restrictions can be eased next month.
Earlier this month, the country was branded the "Covid capital of Europe", however the FM said Scotland is in a much better place, with average daily cases dropping from 3,305 in the week of July 2 to 1,523 last week.