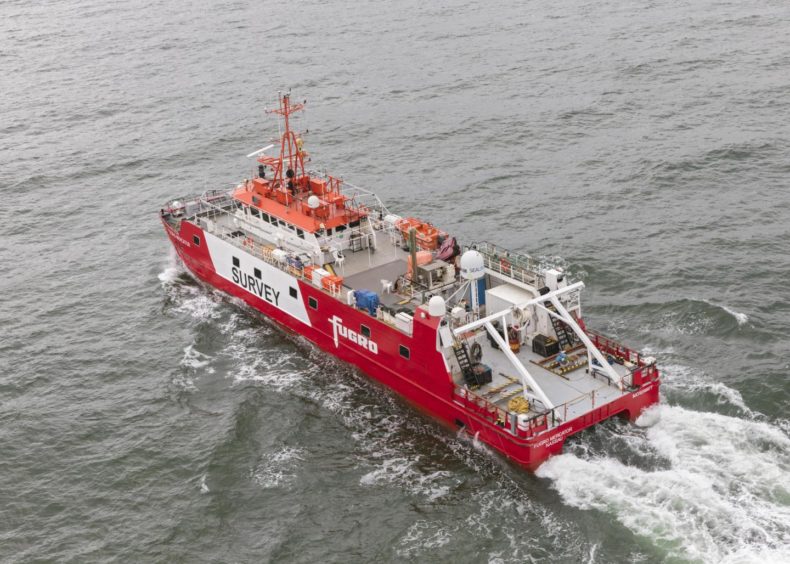 Fugro has bagged a multi-million pound contract to carry out work for RWE at the planned Five Estuaries Offshore Wind Farm.
The Dutch firm will map the characteristics of the seabed and bedrock to assess the conditions around the development site, which is an extension to the existing Galloper Wind Farm.
Using the geo-data obtained, developer RWE can then draw up a list of potential cable locations.
Work is expected to get underway in the Southern North Sea next month and will run through to November.
Three dedicated vessels will carry out the surveying, which will help inform the project design and consenting activities.
The data will provide critical information about the seafloor, habitat, local geological and benthic ecological conditions.
Fugro has also been commissioned to carry out offshore site investigation and geophysical works for other RWE projects, including Dublin Array, Ireland and North Falls, a 50:50 partnership project with SSE in the North Sea.
Umair Patel, Five Estuaries project manager, said: "Fugro offered the most competitive proposal, programme and  have demonstrated technical competence in previous projects.
"The offshore surveys are a very important aspect of the project's development and the data collected from these surveys will inform the Environmental Impact Assessment process and also help in the engineering design of the wind farm and with that in mind, we recently held our second Commercial Fisheries Working Group.
"The Southern North Sea is a busy area and our aim is to coexist peacefully with other sea users while we undertake the surveys and development work."
Laura Hughes, Fugro's country director UK, said "We're delighted to continue our successful relationship with RWE, providing critical early insights in support of the design of the Five Estuaries Offshore Wind Farm. Our clients appreciate our reliability in the acquisition and delivery of high-quality, large-volume Geo-data, and we look forward to delivering this again for another significant energy transition project."
Recommended for you

EDF carries out first autonomous ROV inspection of wind farm foundations