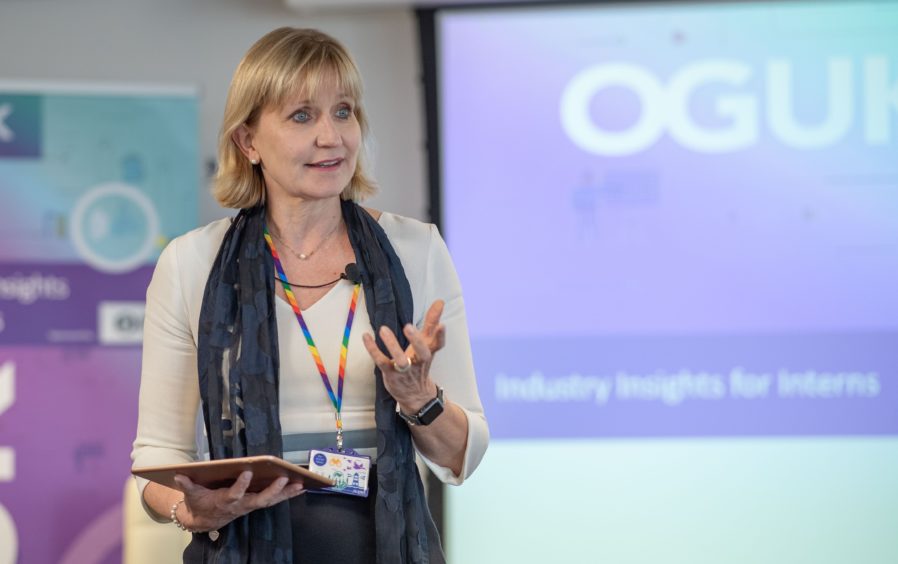 A senior industry figure has stressed the importance of oil and gas to a successful energy transition, describing the two as "inextricably linked".
Deirdre Michie, chief executive of Oil and Gas UK (OGUK), said the reasoning is based on "facts, data and evidence" rather than "rhetoric or symbolic gestures".
She was speaking at the launch of the trade body's annual Economic Report, released today.
The study warns against calls for North Sea production to be scaled back, arguing that the move would force the UK to import oil and gas from overseas.
Despite recent advances in renewables, hydrocarbons still account for 73% of the UK's total energy demand.
In winter 2021, UK gas imports hit a record high with 56% coming from overseas between January and March.
To ensure that domestic production can keep pace with demand in the coming years, OGUK underlined the need for investment.
It predicted that spend on projects in the UK North Sea is likely to top £20 billion in the next five years, yielding 2.7bn barrels of oil equivalent (boe).
But if projects are axed, as some are calling for, it would leave the UK reliant on imports and at the mercy of basins with less stringent emissions reduction targets, the report warned.
Addressing those who want an end to oil and gas, Ms Michie said: "Let me directly address those who are worried this morning when I say that, based on facts, data and evidence – not rhetoric or symbolic gestures – our message is a very straightforward one.
"That oil and gas, and the UK's transition to a low carbon future, are inextricably linked.  And that this combination is key if we are indeed to have a just and fair transition that delivers net zero quickly.
"We need to and want to work together with governments to deliver a transition that cuts emissions, prioritises UK energy and supports jobs and companies already driving change.
"Now is the time for us to work together – not against each other.
"Because, the reality is that demand for oil and gas here in the UK will continue for decades to come, albeit decreasing as society shifts over time to alternatives like hydrogen and renewables.
"And we have the data to show that it is oil and gas companies with their skills and experience that are becoming the energy companies who will help drive this necessary diverse energy mix.
"And the irrefutable evidence is there as you study the production profile of our basin – that even as the country's need for oil and gas declines, that demand for oil and gas will still outstrip domestic supply and we will never produce an excess of oil or gas as some claim – even as new fields come onstream."
Also speaking at the launch of the Economic Report were Tom Simmons, an economist at Deloitte, Francesca Bell, senior investor relations adviser at OGUK, Simon Roddy, senior vice president and upstream director at Shell, and Walter Thain, CEO of THREE60 Energy.
Recommended for you

Sturgeon oil stance putting private investment in Acorn 'at risk', says NE MSP