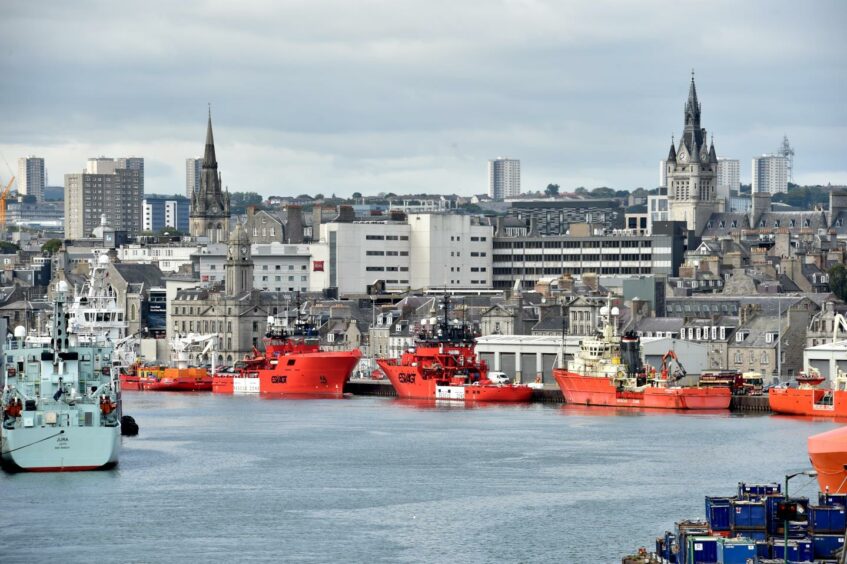 A significant percentage of oil and gas firms in the Aberdeen area are yet to sign up to net zero targets, according to a new survey from the chamber of commerce and accountancy firm KPMG.
The 34th oil and gas survey showed 41% have not developed a specific net zero or carbon reduction strategy, while a further 27% have done so "but have not set a deadline" for reductions.
Martin Findlay, senior office partner at KPMG Aberdeen, said: "Two years ago, that figure might not have come as a surprise, but today it jars.
"Without clear plans to transition to an integrated energy sector which involves oil and gas and renewables, with viable solutions on transportation and heating, many firms are now facing a clear fork in the road – evolve and thrive or be left behind."
It comes as 80% of firms indicated that strong sustainability credentials were critical to their long-term future.
Meanwhile, the survey found that less than one in four firms in the sector have been influenced by events around COP26 in Glasgow, which the surveyors said suggested that net zero acceleration is "already a work in progress".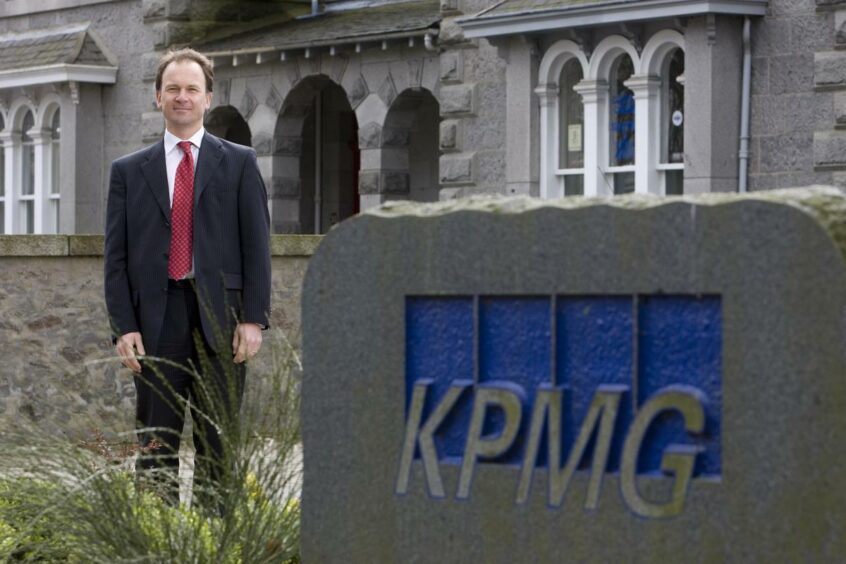 The survey, the longest-running of its kind, was carried out between September and October this year, representing the views of 101 firms across industry in Aberdeen and Aberdeenshire.
KPMG is one of the "Big Four" global accountancy firms, while Aberdeen and Grampian Chamber of Commerce has more than 1,000 member firms across north-east Scotland.
Diversification drive
The net zero targets warning comes amid a growing push for diversification in the sector, and the study showed progress on that front.
By 2030, the majority of respondents expect almost half of their activities to come from outside oil and gas, rising from 21% today to 47%.
The study describes the energy transition as "perhaps a bigger and longer term economic opportunity for the Aberdeen city region than when oil was discovered in the North Sea in the 60s".
That's reflected in 76% of firms being roundly positive about Scotland's future potential as an energy heavyweight, and Aberdeen being the energy hub at the heart of that vision.
Meanwhile 69% expect revenues to rise in 2022, and 52% of firms plan to increase their core headcount over the next three years.
However workforce challenges remain a key barrier, with concerns that skills shortages could be a barrier to meeting net zero ambitions, the AGCC/ KPMG study found.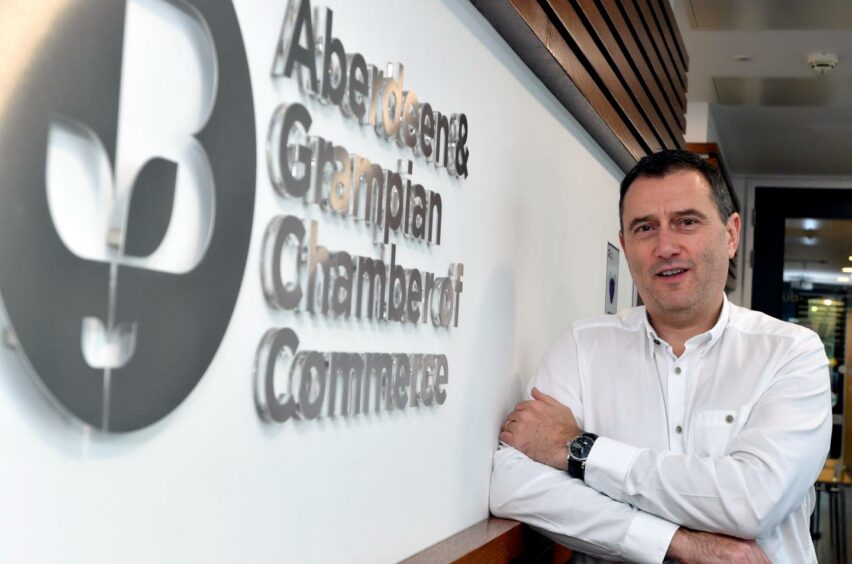 Major diversification concerns included: identifying skills gaps (64%), attracting employees (50%) and retraining costs (36%), with identified solutions including retaining existing staff, recruitment of graduates, use of contractors and rebranding.
Russell Borthwick, chief executive at AGCC, said: "The results illustrate that firms in the sector envisage the transition picking up pace rapidly over the next decade.
"The industry is clearly committed to taking a leading role in delivering the UK's net-zero ambitions, with the majority of businesses committed to achieving net-zero. 30% of firms have set a clear target for doing so, which compares favourably with data on the wider Scottish economy."
The survey also found that just 24% of companies believe that government support for the transition is currently visible or accessible to their business, posing another barrier to diversification.
Mr Borthwick added: "Only a quarter of companies stated that government assistance to support them in making the transition was visible or accessible to their business.
"This underlines the importance of providing firms across the supply chain with the vital support they need to diversify into new activities and deliver a just transition."
Recommended for you

Businesses blast 'economically illiterate' North Sea windfall tax ahead of vote