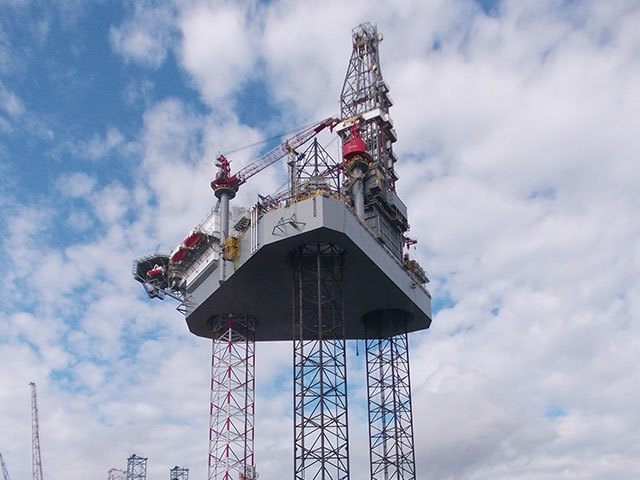 Valaris has been reprimanded by the Health and Safety Executive (HSE) following an incident on one of its jack-up rigs that posed a risk of "serious injury".
The safety watchdog issued an improvement notice to Valaris following a 7 September incident on the Valaris JU-120 jackup rig, in which a 2.3-tonne jar fell from a drill pipe elevator at a height of 10 metres.
According to the notice, the jar fell to the drill floor by the side of the catwalk shuttle and then on to the cantilever deck below, posing risk of "serious injury" to rig workers.
Drilling jars are mechanical devices used to deliver a heavy blow to other downhole tools, either to operate the tool or to free components which have become stuck.
The notice suggests a "safety critical step" was omitted during the lifting process, with the operator failing to ensure inserts in the elevator were compatible with the 5.5'' lifting sub prior to the lifting.
A lifting sub is a short drill pipe component which connects to the top of drill tool assemblies, allowing them to be lifted and manoeuvred.
The HSE says the company "failed to put in place adequate work control, supervision and procedural arrangements" or other measures to prevent or mitigate the omission of this step.
According to Valaris' most recent fleet status report, the Valaris JU-120 is currently under contract with Harbour Energy until 2023.
The improvement notice was issued to Ensco Offshore UK Limited, now part of Valaris, on 24 September. The company has until 30 November 2021 to comply with the notice.
When approached by Energy Voice, Valaris declined to comment.
In February 2020, a port forward crane boom collapsed on the Valaris JU-120, formerly the Ensco 120, while it was stationed near the Jasmine platform in the North Sea.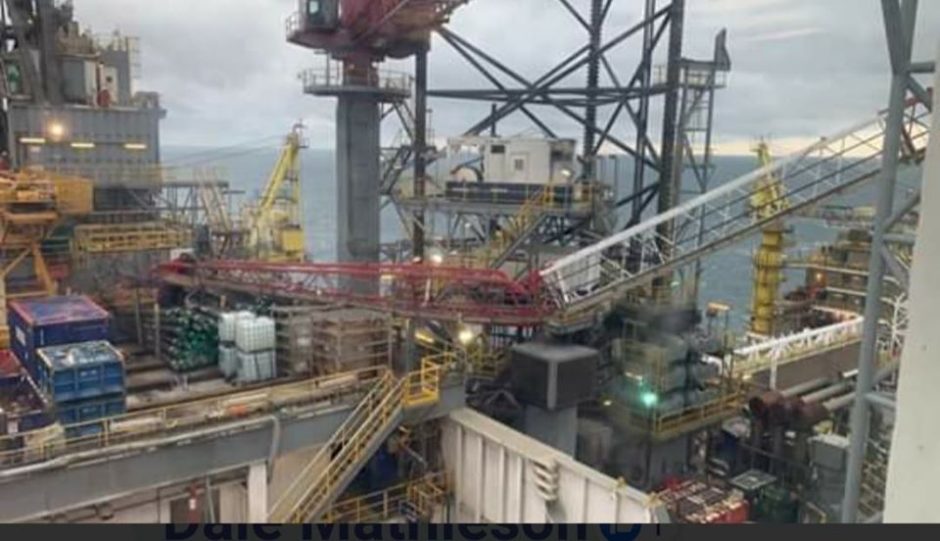 An HSE investigation found that the company was "unable to demonstrate" that it had maintained the boom angle sensor and boom kickout system in an efficient working order on the port forward, port aft, and starboard cranes on the installation.
The failure has increased the risk of damage and collapse, the HSE said, and meant the company has "not taken appropriate action" in response to a previous safety alert bulletin issued in November 2016.