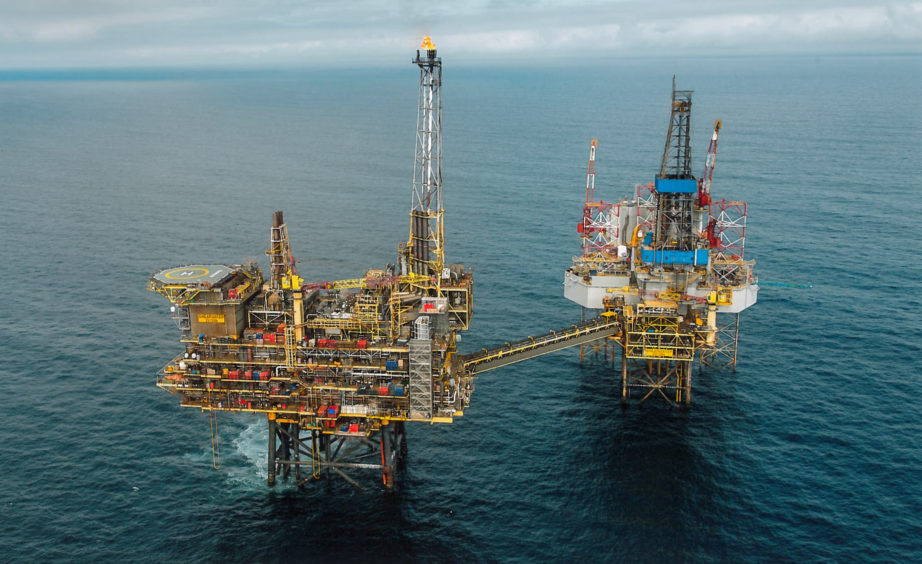 With Covid deferrals in 2020 having hit hard, 2021 was expected to herald the start-up of 10 new oil and gas fields in the UK North Sea.
However, so far, the year has seen just two greenfield projects begin production – Shell's Arran field and Zennor Petroleum's Finlaggan – while four others have been kicked further into the long grass.
As we head into December, four projects are still aiming to be started up before the year is through, despite a string of delays. Energy Voice takes a look at 2021's latecomers.
Tolmount
First gas remains expected "around year-end" for this former Premier Oil project, now being progressed post-merger by Harbour Energy.
Production had originally been slated for the end of July for the Southern North Sea development, but delays have knocked back the scheme after equipment glitches were uncovered.
Energy Voice reported last month that Tolmount has been dealing with a number of oil and gas releases, though Harbour said this is unrelated to the start-up timing.
Once at plateau, Tolmount is forecasted to add 20-25,000 barrels of oil equivalent (boe) per day net to Harbour – it's expected to produce around 96 million boe in total.
First production is also hoped to be followed on by production from the Tolmount East extension, which Harbour said it took a final investment decision on in July of this year.
Blythe
Blythe is one of three fields forming the first stage of IOG's flagship "Saturn Banks" project which is thought to hold around 410 billion cubic feet of gas overall.
After installing the platform in June, the Blythe field, along with the tied-back Elgood development, is expected to start up before the year's end.
IOG lists 2P net reserves for Blythe at 21 billion cubic feet of gas.
The operator said this week that offshore subsea and hook-up works at the Blythe field, and the Elgood tie-back, have completed and it is working with Bacton Terminal operator Perenco to "deliver first gas in Q4, albeit this may be challenging".
The Blythe field was first discovered in 1966 by Burmah and later appraised between 1987 and 1990.
Elgood
Elgood is another of three fields being developed in the Saturn Banks phase 1.
IOG said in July that "mechanical issues" at the Elgood well would slightly delay first gas from the project, moving it from Q3 to Q4.
The company also said at the time that Elgood might produce less gas than first thought, though this has not been updated.
IOG lists 2P net reserves at 14billion cubic feet of gas.
Elgood is being developed as a subsea tieback to the recently installed Blythe platform via a pipeline that was laid last year.
The Elgood field was discovered in 1991 by well 48/22-4, drilled by Enterprise Oil, but was not progressed to development due to its perceived size and gas prices at that time.
Columbus
The only remaining start up for 2021 which doesn't lie in the southern gas basin is Serica Energy's Columbus project.
This 14million-barrel development is being tied back to Shell's Shearwater hub in the Central North Sea.
Back in October, Serica announced a "short delay" to Columbus getting underway, however it is still expected to be achieved in Q4.
Drilling at Columbus was meant to take place last year but didn't get underway until March due to Covid.
Once it starts up production, the project is anticipated to produce about 7,000 boe/d, 75% of which is likely to be gas.
Gas will be exported through the SEGAL Pipeline to St Fergus, while oil will use the Forties system and come onshore at Cruden Bay.
Columbus, which is about 21 miles north of Shearwater, was discovered by Serica in 2006.
The company has a 50% interest in the project, alongside Waldorf Production and Tailwind Energy.
Analysis
Yvonne Telford, senior analyst for north-west Europe at Westwood Global Energy Group, said: "At the start of 2021, Westwood expected 10 fields to start production in the year with associated reserves of 310 mmboe.
"To date though only two fields, Arran and Finlaggan have started production. A further four fields are expected to start up by year end, Serica's Columbus, IOG's Blythe and Elgood in the SNS and the 500 bcf Tolmount field.
"Four fields have been pushed back to 2022. Again though, although we expect 10 fields to start in 2022 some could be subject to change as they are small single well tiebacks, highlighted by the reducing average field size of 14 mmboe in 2022 start-ups."