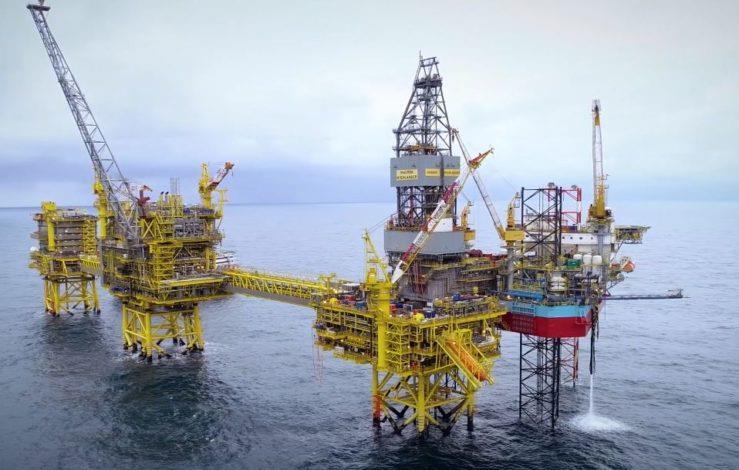 Large-scale North Sea strikes have been suspended while workers vote on an updated deal.
Trade union Unite confirmed that Ponticelli and Semco Maritime, the two firms at the centre of the dispute, have tabled an improved offer.
It follows a "successful" opening day of industrial action earlier this week.
In order to allow a consultation to take place, Unite and the RMT union have agreed to shelve strikes on December 8, 10 and 13.
According to a timetable previously issued by Unite, the next day of industrial action would be December 15.
Around 300 Unite and RMT members – employed by Ponticelli and Semco Maritime and deployed on TotalEnergies' UK portfolio – downed tools on Monday.
It was the first day in a series of strikes that are due to run until late February as part of an ongoing dispute over cuts to terms & conditions.
Unite said the uptake from members had been "rock solid" and warned that action would continue unless there was significant movement from Ponticelli and Semco Maritime.
The two companies, together with Brand Energy, form the PBS consortium – the dispute doesn't involve Brand.
PBS said last week that it had asked for further discussion with unions, as well as mediator ACAS, in an effort to resolve the issue.
John Boland, Unite industrial officer, said: "Unite can confirm an improved offer has been put forward by Ponticelli and Semco, after our successful day of industrial action yesterday, which we will now take to our members. To allow this consultation to take place, we have agreed to suspend the industrial action on the 8th, 10th, and 13th December."
A mandate for strike action was secured in November, with union members voting overwhelmingly in favour of downing tools.
Ponticelli and Semco Maritime subsequently put forward an improved offer in an effort to avert strikes, but it was turned down by workers.
Several of TotalEnergies' UK assets are impacted, including Culzean, Dunbar, Elgin Franklin and North Alwyn.
A spokesperson for PBS, which employs around 600 workers across the oil giant's portfolio, said: "PBS continues to work closely with employee representatives and the unions, and awaits the result of the ballot on this new offer"
The consortium was awarded a contract by TotalEnergies last year.
It was a decision that raised a few eyebrows, with a rival group, featuring the likes of Petrofac, Wood and Aker Solutions, missing out on the deal.
Recommended for you

Over 1,600 North Sea workers poised for further round of strikes