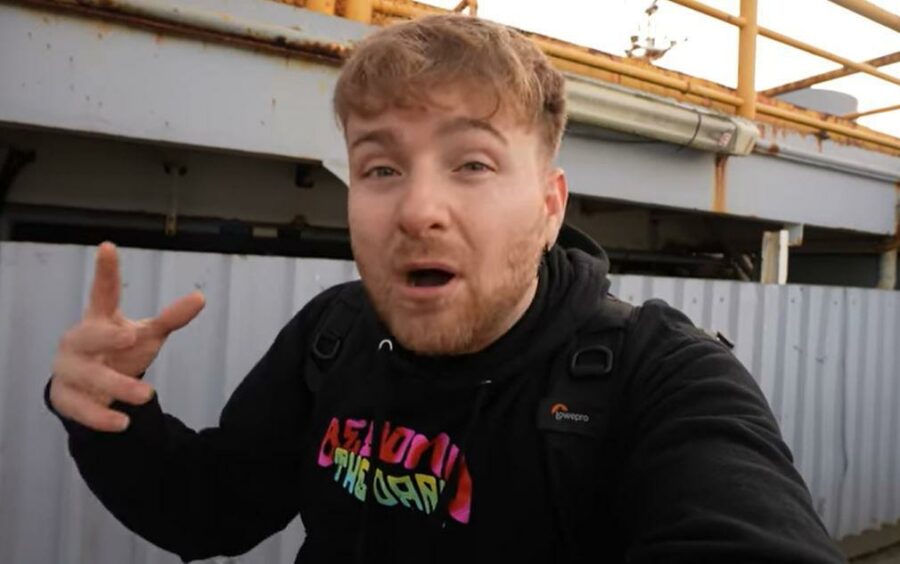 There remains no removal plan in place for an oil rig in the Cromarty Firth which has become a dangerous playground for thrill-seekers.
Last week, Energy Voice revealed that the Ocean Princess had been boarded by YouTuber "Exploring with Josh" in a video which was deleted after gaining 150,000 views.
It comes after a similar incident in 2017, when a 20-minute documentary emerged with "urban explorers" visiting the dormant rig.
Despite the actions, which were branded "beyond reckless", little progress has been made to remove the vessel, which was blocked from leaving the Cromarty Firth in 2018.
The Ocean Princess is one of a trio of rigs, along with the Ocean Vanguard and Ocean Nomad, which were prevented from exiting over concerns they would be sent to a scrapping beach in Bangladesh.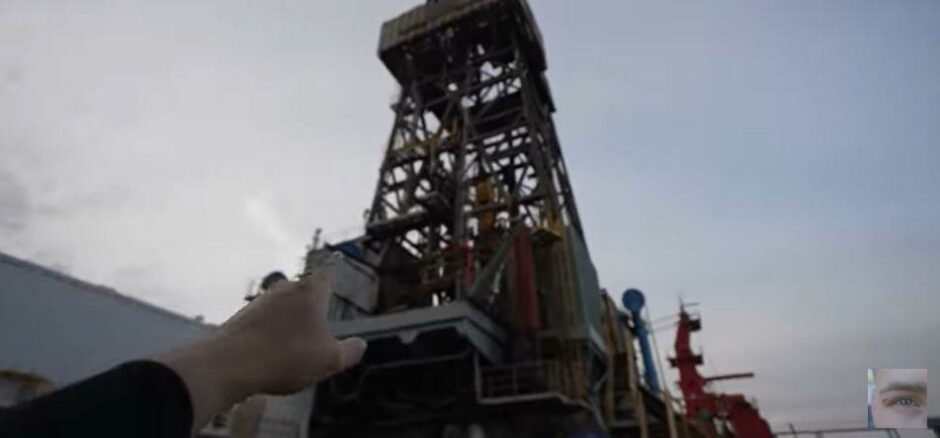 The Scottish Environmental Protection Agency (SEPA) told Energy Voice it is in active discussions with US-based GMS, who acquired the vessels from Diamond Offshore in 2017.
GMS, which has been contacted for comment, is on record as saying it did not own the vessels in question in 2020.
When the YouTube video emerged, Jake Molloy of the RMT union said "If ever there was an illustration of a need to get things working in terms of recycling provision in Scotland, this is an example of it.
"We should be pulling all of those old units into a yard, getting them deconstructed and recycled as early as possible."
In a statement to Energy Voice, SEPA said an application for removal of one of the rigs has been submitted and is being assessed by the agency.
A spokesperson added: "In 2018, SEPA received intelligence that three Scottish based rigs were to be moved to overseas destinations without the required environmental authorisations being in place. At SEPA we're clear that compliance with Scotland's environmental laws is simply non-negotiable and we moved quickly to use our regulatory powers to immediately halt plans to move the vessels from Scottish waters.
"It is important we work with partner agencies across the world to ensure that infrastructure which has driven our prosperity doesn't become someone else's environmental problem. Specialist officers have continued to work proactively with the company in question, and we're clear that the vessels will not move until we have full confidence in the plans for the safe, secure decommissioning of these assets and the appropriate authorisations are in place from SEPA and the relevant authorities in the intended country of destination."
Exploring with Josh deleted the video after being contacted by Energy Voice for comment last week.
Recommended for you

Spotted? Workers catch glimpse of North Sea rig being broken up in Turkey