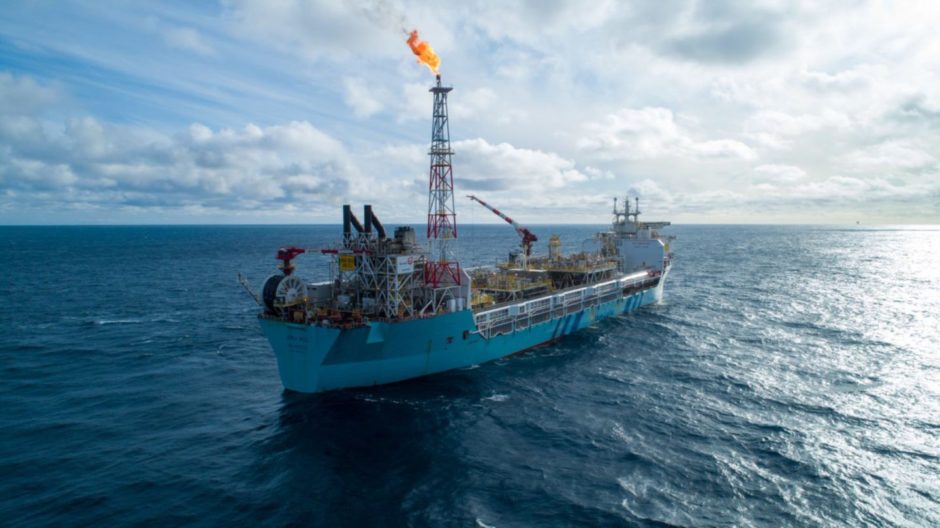 Hurricane Energy (LSE: HUR) says no production issues have arisen at Lancaster despite it falling below the 'bubble point' last month.
The London-listed company said in October that it expected its flagship field to hit the mark by the middle of February 2022, at which stage it "could result in production being reduced or ceased altogether".
The bubble point refers to reservoir pressure declining to the point at which gas is liberated from oil.
The West of Shetland operator warned in May that this declining reservoir pressure could impact production at Lancaster.
But as of yet "no production issues arising from reaching bubble point have been observed", Hurricane said in an operational update.
As of January 15, Lancaster was producing around 9,650 barrels of oil per day (bopd) from the P6 well alone, with an associated water cut of about 39%.
The next cargo of Lancaster crude is anticipated to be lifted towards the end of the month.
Financial forecasts
Hurricane also issued a financial update on Monday ahead of publishing its results for last year.
The company's revenue is expected to be $239 million (£175m), up from $180m (£132m) in 2020.
Year-end total debt sits at $78.5m (£58m) after the repurchase of $151.5m (£111m) of outstanding convertible bonds for cancellation during H2 2021.
As of 31 December 2021, the company had net free cash of $50m (£37m), down from the last reported figure of $127m (£93m) at the end of November.
Antony Maris, chief executive officer of Hurricane, commented: "Despite the major challenges faced by Hurricane last year, the team has done a superb job at delivering excellent production performance and high uptime on the FPSO (Aoka Mizu), as well as finding cost savings. All this has been done while at the same time maintaining high levels of HSSE performance, which is always the first priority for the Company.
"Oil prices, while volatile, have been stronger in the second half of the year and, combined with the impact of the bond buybacks, production performance and cost reduction measures, we are optimistic that the ability to repay the bonds in full at maturity is now within reach.
"Given our current prediction of performance and assuming oil prices continue to be within the range experienced over the past month, we believe that post clearing our bond debt Hurricane will have between $8-38 million of net free cash at the end of July 2022. This needs to cover any subsequent working capital requirements until revenue is received from the next lifting. The amount of net free cash will also be reduced by the level of escrowed cash that Bluewater, our FPSO provider, requires as part of any extension deal. We continue to engage with Bluewater and remain optimistic of finding a mutually acceptable deal that will enable the Company to continue production beyond repayment of the bond.
"As such, going forward we are working hard towards ensuring a confident future for Hurricane based upon a sustainable financial platform."
Recommended for you

Hurricane Energy CEO banked £415k in 2021