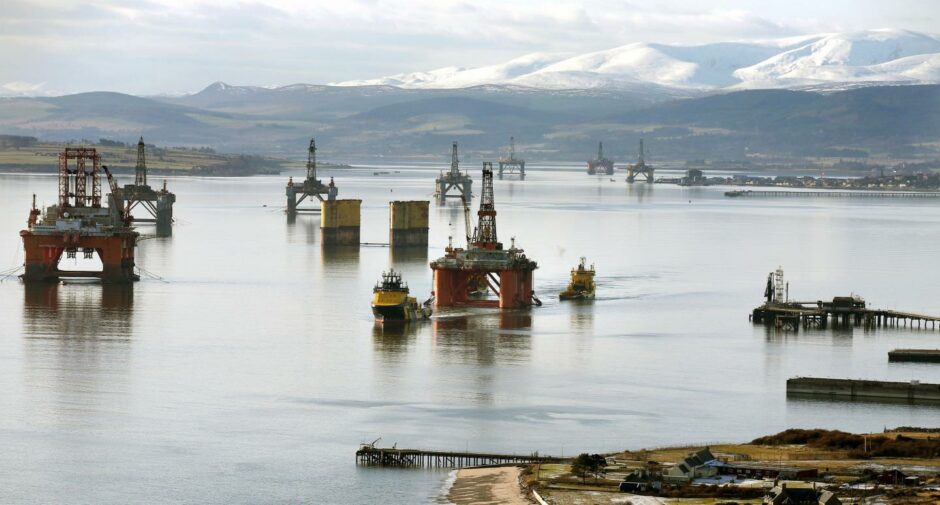 In its advice to government, the UK's Climate Change Committee (CCC) said it supports 'stringent' tests on North Sea licensing as part of proposed climate compatibility checkpoints, but stopped short of recommending an end to exploration.
The independent Committee on Climate Change (CCC) body today released its response to the government's proposals for so-called "climate compatibility checkpoints", aimed at ensuring any new permits awarded are in-keeping with the UK's climate change commitments.
Opened in December, the consultation sets out the scope of six potential tests oil and gas producers would have to meet in order to proceed with new developments.
In its response, the CCC welcomed the checkpoint proposals, but said it was "concerned that the test – as currently defined – is too narrow and does not provide appropriate grounds fully to assess the climate impacts of new UK developments."
Presenting its findings, chief executive Chris Stark said the report was "one of the hardest pieces of advice" it has had to put together.
While the group found that UK production of oil and gas was, in general, less carbon-intensive than global averages, it also noted that additional new supplies would support a larger market overall, leading to ongoing oversupply of hydrocarbons.
For that reason, Mr Stark said, "Ultimately we couldn't give an unequivocal view on the [global] impacts of new UK production."
However, the Committee did advocate for supply-side restrictions to fossil fuels – the first time it has done so in its advice.
"We would support a tighter limit on production, with stringent tests and a presumption against exploration," it said in its recommendation letter, signed by its chairman Lord Deben.
It also pointed to a number of fields that have already received licenses but not yet been consented for development – which would include projects such as the controversial Cambo field and upcoming fields such as Rosebank.
These, it said, should also be subject to similar considerations.
It called for the Oil and Gas Authority (OGA) and ministers to use other formal steps in the consenting process to apply climate tests, and for the regulator to develop a broader assessment of progress in constraining emissions, which would help provide more evidence for governmental assessment on checkpoints.
Cut consumption
Addressing the recent spike in energy prices and consumer bills, Mr Stark also said the group wanted to "bust the myth" that increased domestic production would lower consumer prices.
"The best way of reducing the UK's future exposure to these volatile prices is to cut fossil fuel consumption on the path to Net Zero – improving energy efficiency, shifting to a renewables-based power system and electrifying end uses in transport, industry and heating," the Committee said.
It added that any increase in UK extraction would have at best a "marginal effect" on the prices seen by UK consumers, and that efforts to pursue net zero would help decrease dependence on energy imports.
'Signalling effect'
The CCC makes clear that new fields are already included in the OGA's output projections and in the government's Net Zero Strategy, and therefore that UK carbon budgets "can still be met if new UK fields are developed," – though this requires ongoing efforts to reduce production emissions, such as offshore electrification.
However, it said this does pose the wider question of whether developing new UK fields "would help or hinder efforts to reduce emissions globally."
"An end to UK exploration would send a clear signal to investors and consumers that the UK is committed to the 1.5°C global temperature goal. That would also help the UK in its diplomatic efforts to strengthen climate ambition internationally," its letter adds.
"It is hard to gauge the signalling impact of UK decisions on further oil and gas extraction, but it is likely to be material. In particular, continuing to allow extraction may weaken UK diplomacy to encourage other countries to adopt ambitious climate policies."
Introducing the report on Wednesday, Lord Deben added: "An end to UK exploration would send a clear signal to the rest of the world that we are serious, but whether the government would take that as against the other issues is indeed a ministerial decision."
The government's consultation closes on February 28.
Recommended for you

Should the UK set an end date for North Sea licences?