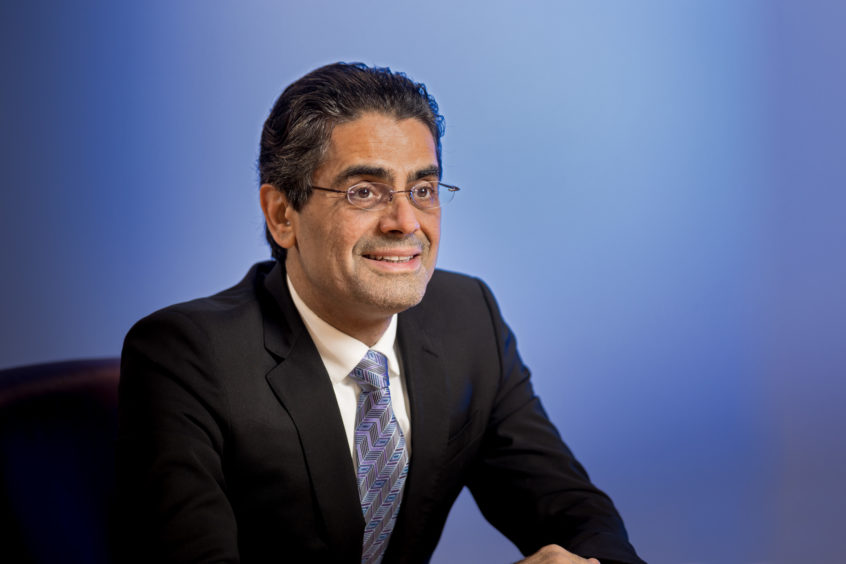 EnQuest (LON: ENQ) cut into its debt and moved back into the black in its 2021 results, despite a series of troubles knocking back production levels.
The North Sea operator reported pre-tax profits of $352.4m, reversing losses of nearly $566m in 2020.
Chief executive Amjad Bseisu said the firm made "good progress" on its objectives, including reducing debt which stood at $1.09bn as of the end of February, down from $1.27bn as of the end of the 2020 financial year.
But group production tumbled by 25% from 59,116 barrels of oil equivalent per day in 2020 to 44,415 boepd in 2021.
Strong performance at Kraken and the CNOOC-operated Golden Eagle asset were offset by "topside and well integrity related outages at Magnus, planned maintenance and a subsea power umbilical failure at the Greater Kittiwake Area ('GKA')" and expected natural declines across the wider portfolio.
EnQuest revenues totalled $1.32bn, up 54% on 2020's $855,1m and the firm's realised oil price per barrel surged from $41.3 to $68.6.
In 2022, the firm is looking ahead to a previously-disclosed capital programme, its largest since 2014, including nine wells and seven workovers.
The firm said its acquisitions of the Bentley and Bressay prospects during the year add almost 250 million barrels potential unrisked barrels.
Bressay is seen as a potential tie-back to the Kraken FPSO and a field development plan is expected to be developed this year.
EnQuest said an initial evaluation of the development potential for Bentley is beginning in the first quarter of this year.
The firm has an extensive decommissioning portfolio, and said that work to plug and abandon 16 wells at the Thistle field is expected to start in April.
That's to be followed by contract awards for removal of the platform topsides and jacket later in the year.
Preparations are underway to P&A the Alma-Galia and Dons fields, with the aim of being ready by the end of 2023.
Meanwhile the company's owned EnQuest Producer FPSO, which used to be stationed at Alma-Galia, "remains in warm stack at Nigg while the Group continues to evaluate options".
Mr Bseisu said: "We remain focused on continuing to reduce our net debt while selectively investing in our low-cost, quick payback well portfolio in order to sustain our production base.
"EnQuest's business is strongly positioned to play an important role in the energy transition. We will do so by responsibly optimising production, leveraging existing infrastructure, delivering decommissioning and exploring new energy and decarbonisation opportunities."
Recommended for you

Updated: Diamond veteran takes over as chairman at EnQuest