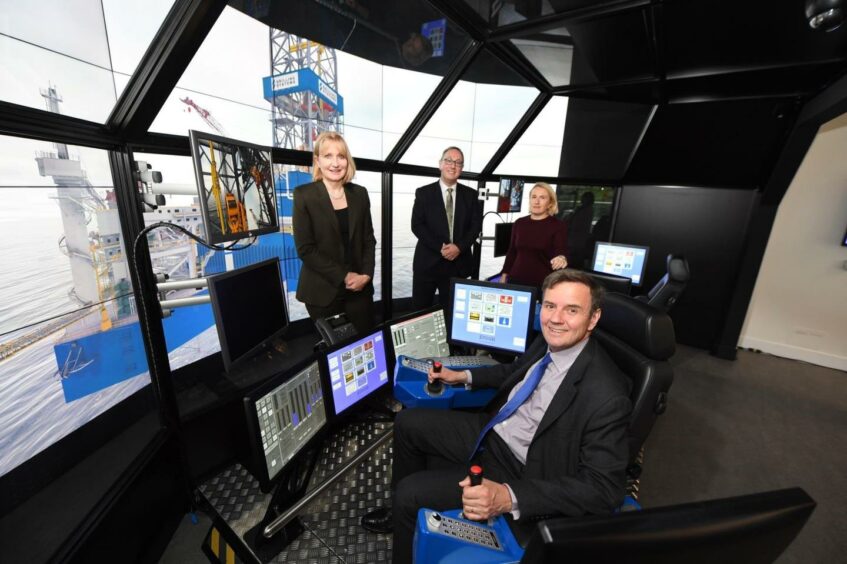 New government-led project accelerator schemes announced as part of the government's energy security strategy will help reduce the time between licensing and consent for offshore projects, according to energy minister Greg Hands.
Thursday saw the launch of the British Energy Security Strategy, with the government making clear commitments to support continued North Sea oil and gas production, while ramping up nuclear, hydrogen and offshore wind.
As part of the strategy, Westminster said it will establish "Gas and Oil New Project Regulatory Accelerators" to provide "dedicated, named project support" and bring "rapid development" of these schemes.
Speaking to Energy Voice on Friday, Minister of State for Business, Energy and Clean Growth Greg Hands said the goal of these accelerators was to "speed up processes" across all energy technologies.
"Whether it be in oil and gas, whether it be in offshore wind, whether it be in solar – all of these processes, we think, are taking too long," he explained.
Mr Hands said he, the Prime Minister and Kwasi Kwarteng had hosted roundtables with nuclear, wind and oil and gas representatives in recent weeks and that "a key take away from each has been how long and laborious the approval processes can be across all technologies."
Looking specifically at oil and gas, the minister said the goal was to "optimise a shorter time between licensing and consent."
It should be noted that, for oil and gas, the regulator OPRED seeks to approve projects within eight weeks of a public consultation closing – a point highlighted by activists this week.
The project-specific schemes will prioritise new methods of working over the creation of a new regulatory body, instead bringing relevant regulators meet together with developers from the start, to help co-ordinate the way forward.
Asked whether the strategy included plans to fast track key fields, Mr Hands would not be drawn, though he emphasised: "We do want to see more UK Continental Shelf oil and gas come on stream. We definitely do not want to be increasing our imports, particularly at the time of very, very high prices."
It is not yet clear where the proposed "climate compatibility checkpoints" covering new North Sea projects will sit in relation to these accelerator schemes. Mr Hands said this would be considered in the government's response to the checkpoint consultation, which closed at the end of February.
However, he welcomed plans by the North Sea Transition Authority to conduct a new licensing round before the end of the year, describing it as "fantastic news for North Sea workers, particularly in the north east of Scotland," where he said 100,000 oil and gas jobs were "at stake."
"That new licensing round will have to be compatible with our climate change obligations – that is what the checkpoint will do – but at the moment we haven't yet responded to the consultation," he said.
Offshore wind
Mr Hands also said he would chair the Offshore Wind Acceleration Taskforce (OFWAT) involving industry, Ofgem, project developers, environmental regulators and the Crown Estate, again with the goal of speeding up consenting and build times – potentially by half, Mr Hands said.
It comes as the strategy stretches the UK's offshore wind build target from 40GW to 50GW by 2030.
"We've got an ambition now to go to 50GW, so I think halving the time is what we're hoping to do."
He said the government would also strengthen the renewables policy statement to include references to security of supply, and take a more "strategic approach" to environmental assessments against the wider goal of net zero by 2050.
Recommended for you

NSTA: £4bn of North Sea developments approved in 2023