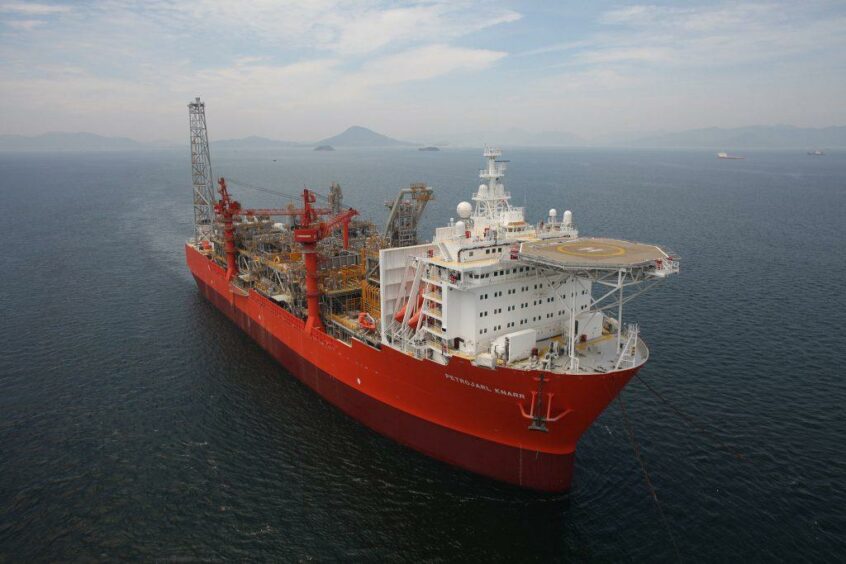 The government will reportedly aim to fast-track approvals of key oil and gas fields this year, as the Chancellor pushes for continued North Sea investment.
The Daily Telegraph reported yesterday that Chancellor Rishi Sunak has asked Business Secretary Kwasi Kwarteng to fast-track licences amid Treasury fears over the economic impact of the country's net zero drive.
The fields named include Rosebank, Jackdaw, Marigold, Brodick and satellites on the Catcher field, as well as the delayed Tolmount East development. Most have already been partially sanctioned by government and have previously been announced as potential final investment decision (FID) targets this year.
Together, these sites could hold more than 420 million barrels of oil equivalent (boe).
A Whitehall source reportedly told the Telegraph: "The business secretary is pushing for more investment into the North Sea while we transition — not just for jobs and tax revenue, but for domestic energy security.
"Kwasi is actively resisting insane calls from Labour and the eco lobby to turn off UK production. Doing so would trash energy security [and] kill off 200,000 jobs, and we would only end up importing more from foreign countries with dubious records."
The UK approvals process for oil and gas fields includes a protracted set of environmental assessments, concept selection and field development plans, all of which need to go through the Oil and Gas Authority (OGA). New projects are also soon to be faced with climate checkpoints to ensure compatibility with net zero goals.
Rosebank
The Rosebank field was discovered in 2004 and lies about 80 miles northwest of the Shetland Islands in water depths of approximately 1,110m.
The 300 million-barrel project, similar in profile and near the site of the controversial Cambo development, is scheduled for an FID in May.
Equinor holds a 40% operated interest in the project, alongside Suncor Energy (40%) and Siccar Point Energy (20%).
Arne Gurtner, UK and Ireland boss at operator Equinor, said in January that an update would be provided this year, though wouldn't be drawn on whether the firm remains on track for that FID timeline.
Equinor pushed back the final investment decision date for the project from June 2019 to May 2022, which is when the three Rosebank licences are due to expire.
Energy consultancy Wood Mackenzie previously said developing Rosebank would cost about £4.5 billion and require a floating production, offloading and storage vessel, and up to 20 production wells. But Equinor believed it could lower the project budget if it spent more time weighing up the development options.
Jackdaw
Jackdaw is a high-pressure, high-temperature (HPHT) gas condensate field, located about 155 miles east of Aberdeen. It was discovered in 2005 and appraised between 2007-12.
Reserves are estimated at between 120-250 million boe, with Shell holding a 74% operated interest in the field alongside ONE-Dyas (26%).
Plans drawn up by Shell would have seen Jackdaw produce via a new, normally unmanned installation, tied back to Shearwater, 20 miles away, however the Offshore Petroleum Regulator for Environment and Decommissioning (OPRED) declined to sanction the Environmental Statement for the development in October last year.
OPRED has not disclosed why it rejected the Environmental Statement, while Shell subsequently said it was 'proposing changes' to the development, and reportedly resumed talks with the regulator in January.
A final investment decision for Jackdaw had initially been planned for late 2021, but has been waylaid by OPRED's decision.
Marigold
Together with the Sunflower field, Marigold lies in Licence P198 in the central North Sea around 135 miles northeast of Aberdeen in water depth of 140m.
Operated by Anasuria Hibiscus alongside partner Caldera Petroleum, the fields are thought to contain around 60 million boe.
Hibiscus submitted a field development plan for phase one of the Marigold project to UK regulators in December 2020. The scheme comprised three subsea production wells tied back to a floating production, storage and offloading (FPSO) vessel.
However, in January 2021, the Oil and Gas Authority (OGA) asked Hibiscus to assess whether the fields could be developed alongside Ithaca Energy's adjacent Yeoman discovery (now renamed Marigold East).
As of last year, the two firms are negotiating a joint development agreement and are looking to settle on a development option, which could involve an FPSO or a tieback of the two fields to Repsol Sinopec's Piper B platform.
Brodick
Previously held by Total, the French energy giant decided not to move forward with the prospect, located in the Dumbarton area and now owned by NEO Energy.
In 2020 NEO bought a package of assets from Total in a £485 million deal, which included operated stakes in the Dumbarton, Balloch, Lochranza, Drumtochty, Flyndre, Affleck and Cawdor fields.
The former three are tied back to the Global Producer III FPSO, a likely tieback destination for Brodick.
In 2019, Wood Mackenzie said Brodick and Drumtochty were both expected to be straightforward tiebacks, and that Brodick may see production in 2021-22.
Catcher satellites
Catcher lies in block 28/9a of the UK central North Sea approximately 108 miles from Aberdeen in water depths of around 90m. The discovery was made by an exploration well drilled in May 2010.
The area produces from 18 subsea wells on Catcher, Varadero and Burgman. These are a combination of production and water injection wells, which are tied back to a newly built and leased FPSO vessel operated by BW Offshore.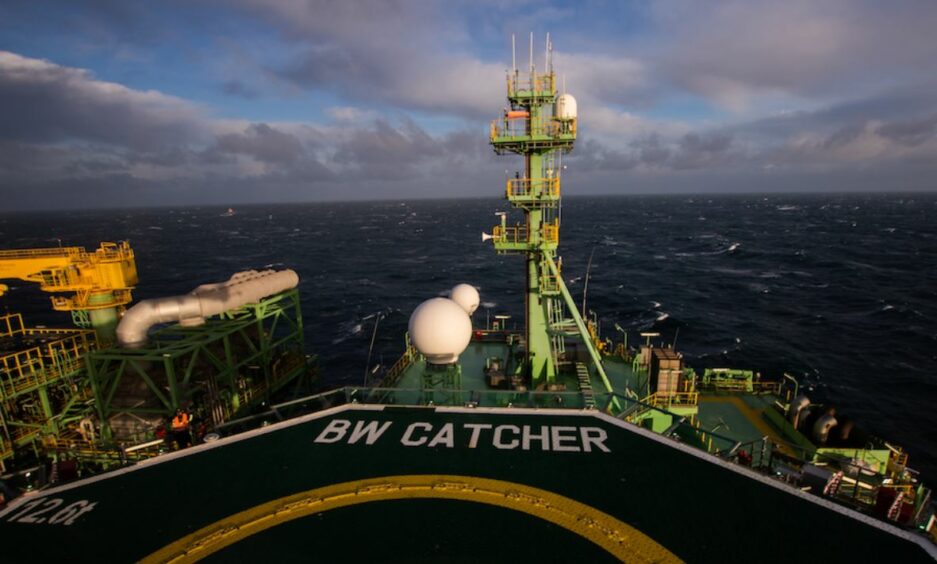 Development drilling at two Catcher satellites – Laverda and Catcher North – was approved in 2019, but deferred by then owner Premier Oil in 2020 due to the Covid pandemic. New owner Harbour now expects to begin this year.
Premier had proposed to develop Laverda using a single production well and an 8" production flowline and 3" gas lift flowline tied-back to the existing Catcher FPSO.
Tolmount East
Tolmount East is located in Block 42/28d of the southern North Sea. It will be developed as an extension to the existing Tolmount project, targeting around 53 million boe in gas and condensates from an area around two miles east of the main project, in water depth of around 50m.
It is operated by Harbour Energy (50%) and Dana Petroleum (50%).
Harbour has proposed a single well development, installation of subsea infrastructure, and a 4-kilometre, 12-inch pipeline tied back to the HGS Tolmount minimum facilities platform.
The development was sanctioned in July 2021 with development drilling planned for this year. First gas is expected in 2023.
Recommended for you

Sweet 16: The key North Sea projects due to come onstream before 2027