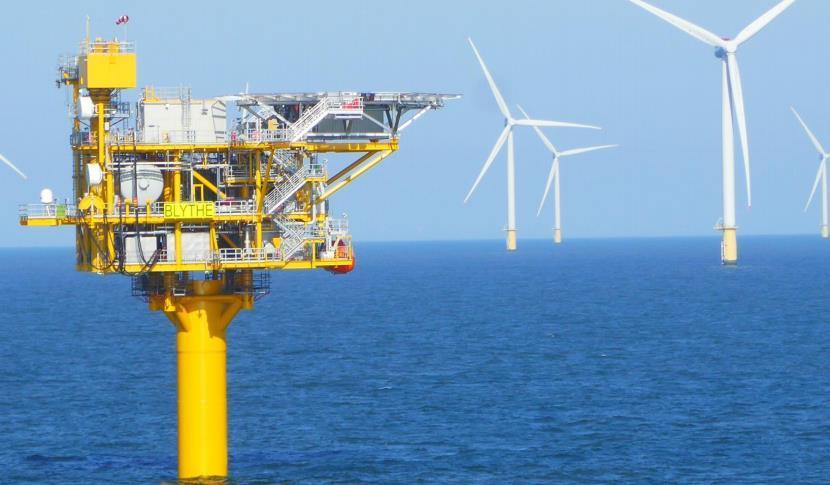 IOG says output from the two producing fields in its Saturn Banks project is now stabilising, following a series of outages since first gas in mid-March.
In a 3 May operations update ahead of its annual general meeting, the southern-North Sea focused producer said aggregate gas production from its Elgood and Blythe wells was 37 million cubic feet per day (cfd), with average uptime of 68% and 33%, respectively.
IOG said this mainly reflected outages at Blythe, among other shorter temporary outages.
Saturn Banks is an amalgamation of several discoveries containing around 410 billion cubic feet (bcf) of gas in the Southern North Sea.
Elgood is a subsea tie-back to the Blythe platform, which is controlled from the Bacton terminal.
Production at Blythe was temporarily shut-in in late March owing to a chemical injection fault, though the well was later reopened in April.
IOG says this fault has been "temporarily addressed" and the facility now has an aggregate production capacity of 75 million cfd. However, it says this will increase further to its full design capacity once new modifications are installed over the coming months.
Chief executive Andrew Hockey said overall production from both fields is now "stabilising" at 55-65 million cubic feet of gas and 800-1,000 barrels per day condensate, with "steadily improving uptime rates."
Over the final week of April, aggregate production averaged 60 million cfd, with a maximum daily rate of 64 million cfd and 100% uptime on both assets.
Onshore, the first Saturn Banks hydrocarbon liquids were received on 7 April. Condensate production was well above 1,000 bpd in the final week of April but is expected to be "largely front ended with a relatively rapid decline rate."
Meanwhile, Mr Hockey said teams had been working to resolve "early facilities issues and control liquids handling onshore."
Reservoir data from these early months of production will now be used to determine a reliable assessment of subsurface performance and inform forward guidance on Blythe and Elgood, expected in late Q2.
Drilling at the third field in this phase of Saturn Banks development – Southwark – is also set to continue after rig stability concerns forced the company to pause activity earlier in the year.
Work at the two development wells, Southwark east and west, is now scheduled to continue into Q4 2022, with final hook-up and commissioning expected to deliver first gas from the field later that quarter.
IOG said that following seabed remediation work, the Southwark east well remained in "good condition" and no further rig stability issues were encountered.
Once Southwark is complete, the Noble Hans Deul will move to drill appraisal wells at IOG's Goddard and Kelham North/Central prospects, with Petrofac continuing as well operator.
Recommended for you

North Sea operator IOG to enter administration