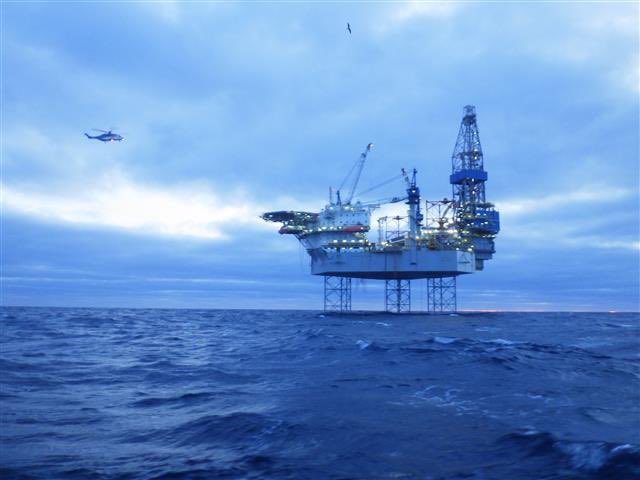 The UK's Competition and Markets Authority (CMA) is considering whether there are "reasonable grounds" to approve the merger of Maersk Drilling and Noble Corp, following the proposed sell-off of several North Sea rigs.
The CMA opened an investigation into the £2.6 billion deal in February, seeking to determine whether the deal would result in a "substantial lessening of competition" within the UK market for jack-up rigs.
Last month the regulator reported concerns that the combined businesses "would not face sufficient competition after the merger", and that this could lead to "higher prices and lower quality services" for oil and gas producers in the North Sea.
In response, the drilling contractors submitted "remedy" proposals, involving the sell-off of several jack-up assets owned by Noble in the region.
In a 9 May update, the CMA said there are "reasonable grounds" for believing that these proposals or a "modified version" of them, may enable the approval of the deal under the Enterprise Act 2002.
The timing of the decision remains uncertain, though the CMA now has 50 days to respond, potentially taking proceedings into July.
The assets which would be sold under these proposals include the Noble Hans Deul, Noble Sam Hartley, Noble Sam Turner, Noble Houston Colbert and one CJ-70 design rig, the Noble Lloyd Noble.
"Each of the remedy proposals was designed to replicate the competitive constraint provided by Noble in respect of jack-up rigs in NW Europe by the divestment of certain jack-up rigs to a suitable purchaser," the companies added in a recent joint statement.
Associated offshore and onshore staff are also expected to transfer with the sale of each so-called "remedy rig."
Following its decision that it may accept the proposals, the CMA will now review terms of the sale and the suitability of potential purchasers. This will include seeking third party comment on the sale.
If their proposals are accepted, Noble and Maersk said they still anticipate the transaction to close by mid-2022.
The merger, first announced in November, would result in one company brought together under the Noble Corporation name and jointly listed on the New York Stock Exchange and Nasdaq Copenhagen.
Despite the poential sale of some assets, the companies reiterated that the "financial and strategic rationale" behind the merger remained "intact and compelling for all stakeholders", and that their goal for cost savings of around $125 million across the combined group goal also remained unchanged.
Maersk Drilling employs around 2,400 people and is headquartered in Denmark, while Noble currently has 2,300 employees and contractors worldwide. Both companies have offices in Aberdeen.
Analyst firm Esgian last year said their merger could bring the largest market capitalisation in the industry at as much as $3.4billion, surpassing rival Valaris at $2.8billion.
Recommended for you

CMA clears Baker Hughes acquisition in wake of Archer deal