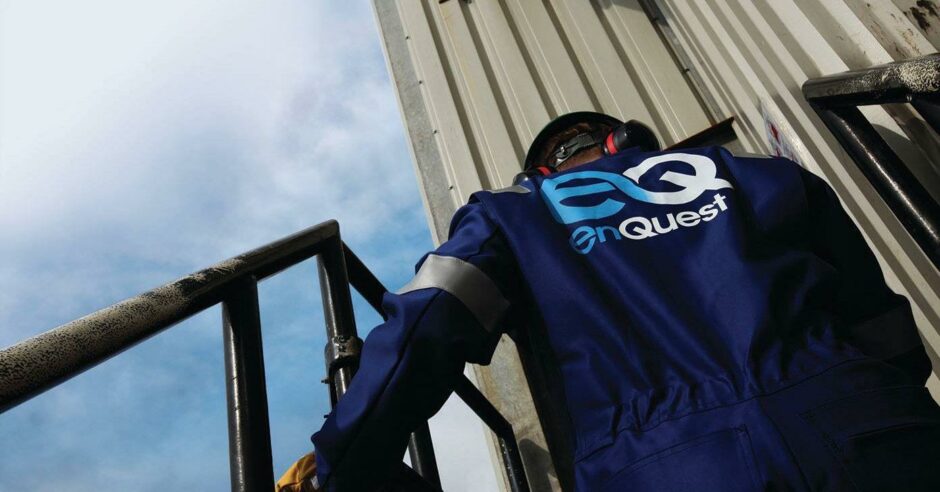 EnQuest has reported solid production performance for the year to date, as it continues with workover programmes in the North Sea and offshore Malaysia.
In a 23 May operations update EnQuest chief executive Amjad Bseisu said the company remained on track to deliver against its 2022 targets, and left its guidance for the year unchanged.
"At Magnus, we have successfully restored production to two wells, completed a well intervention which has already achieved payback on investment, and are preparing to drill the first of three wells planned for 2022," Mr Bseisu said.
Magnus performed below expectations last year, averaging 12,640 boepd for the 10 months to the end of October 2021, though this has rebounded to 12,880 boepd for the first four months of 2022.
EnQuest said it remains focused on further improving output at the field through the continuation of the well intervention programme, with a further three infill wells planned for later in the year.
Meanwhile, group-wide production in the first four months of the year averaged 50,361 barrels of oil equivalent per day (boepd), driven by good production efficiency across the portfolio.
This is expected to hold between 44,000-51,000 boepd for the full year, though will be impacted by "extensive maintenance shutdowns" planned at both Magnus and Kraken in the third quarter.
In March, EnQuest said it planned to drill nine wells and carry out seven workovers this year, as part of its largest sanctioned programme of work since 2014.
"In Malaysia, we have already completed three workovers at PM8/Seligi ahead of the planned four-well drilling programme, where the early results have been encouraging," Mr Bseisu added.
EnQuest said a drilling rig has been mobilised and is now installed at the platform ahead of the commencement of the four well infill drilling campaign.
North Sea
Back in the North Sea, Kraken – which also suffered unplanned outages last year – averaged a gross 28,173 boepd for the period, with production efficiency of 92% and water injection efficiency of 94%.
Two infill wells are planned at the CNOOC International-operated Golden Eagle for the end of 2022, and EnQuest said it is working pro-actively to share insights to optimise drilling performance and future well work.
It also noted "good performance" at the Greater Kittiwake Area, as a result of optimised gas lift delivery pressure, while Alba continues to perform "broadly in line" with expectations.
Decommissioning work too is progressing, with the Heather P&A campaign ongoing, alongside the recent commencement of the Thistle P&A campaign.
At the Dons, subsea infrastructure removal within the 500-metre zone is progressing as expected, having commenced in April, EnQuest said.
On 20 April, the company completed an exchange and cash offer to partially refinance its October 2023 7% retail bond with an October 2027 9% retail bond. The 9% bond attracted £54.0 million through the cash offer and £79.3 million through the exchange offer, which together resulted in a principal issue of £133.3 million.
This resulted in £111.3 million of the October 2023 7% bond remaining in issue.
Mr Bseisi said he was pleased at the result of the issue, and that the company will "continue to explore options to refinance our high yield bond ahead of maturity in October 2023."
"Overall, our focus remains on continuing to reduce net debt while selectively investing in our low-cost, quick-payback well portfolio and existing infrastructure in order to sustain our production base," he added.
"At the same time, we continue to be disciplined in our evaluation of organic and inorganic growth opportunities, including development of our new energy business in a capital light manner."
EnQuest will also continue to work towards a Bressay field development plan throughout 2022, where the company recently said 'various options' would be considered.
Recommended for you

UK 'completely uncompetitive' for oil and gas investment, says EnQuest CEO