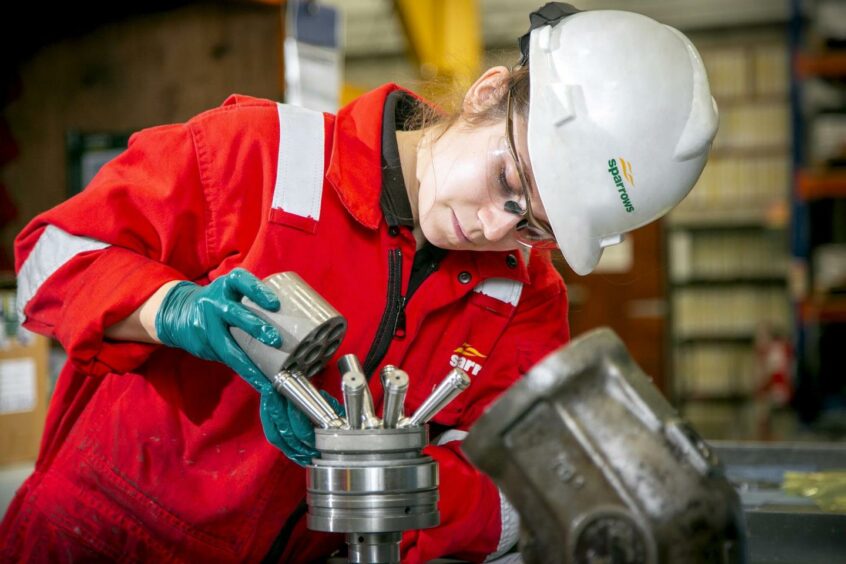 Altrad has announced the successful acquisition of Aberdeen-headquartered Sparrows Group, which concluded on 11 July.
The French industrial services giant first announced plans to buy the business back in March, as part of a deal that would see around 2,000 workers join the group.
Altrad previously said the firm would run independently within the group, and that redundancies were therefore "unlikely". It did not disclose the value of the transaction.
Sparrows provides engineering, inspection, operations and maintenance services to the offshore energy and industrial sectors. With a history rooted in the North Sea, the company supplied crane services to the Forties field in 1975 before opening its first training facility in Aberdeen eight years later.
It went on to move into new markets in the 1990s including Angola, Australia and the UAE, and has operations spanning the Americas, Middle East, Caspian, India and Asia Pacific.
Altrad said the business would complement its own international footprint and help further diversify its presence across multiple sectors, particularly in the renewables market, as the deal includes the acquisition of Sparrows' wind business, Alpha.
Co-CEO Ran Oren said: "We are delighted to welcome Sparrows and its 2,000 strong team into the Group. As the world's leading lifting and handling specialist its level of technical expertise and experience is an extremely valuable addition to our capability. We are committed to investing in Sparrows to support its continued growth so together we can play our part in supporting industry to ensure safety and transition towards a more sustainable future."
Sparrows' CEO Stewart Mitchell described the move as "a pivotal moment" for the company, offering "many advantages".
"We are a people business and being part of the Altrad Group delivers even more opportunities for our people to develop fulfilling careers. By working together to share our skills and knowledge we will be able to support each other's growth aspirations while our combined service offerings will allow us to deliver integrated solutions to global clients," Mr Mitchell continued.
The acquisition is just one of a series of deals completed by Altrad in the past year, in which it has added a reported €1.4 billion to its global turnover.
In January it completed a takeover of Muehlhan's oil and gas business in Denmark and the UK, with the changeover of 750 North Sea workers.
And in May, it struck a deal with Doosan Enerbility for its offshore asset management division which will see a further 4,000 workers join the existing 52,000 staff within the group.
Recommended for you

North Sea vessel operator expects tightening market to fix balance sheet