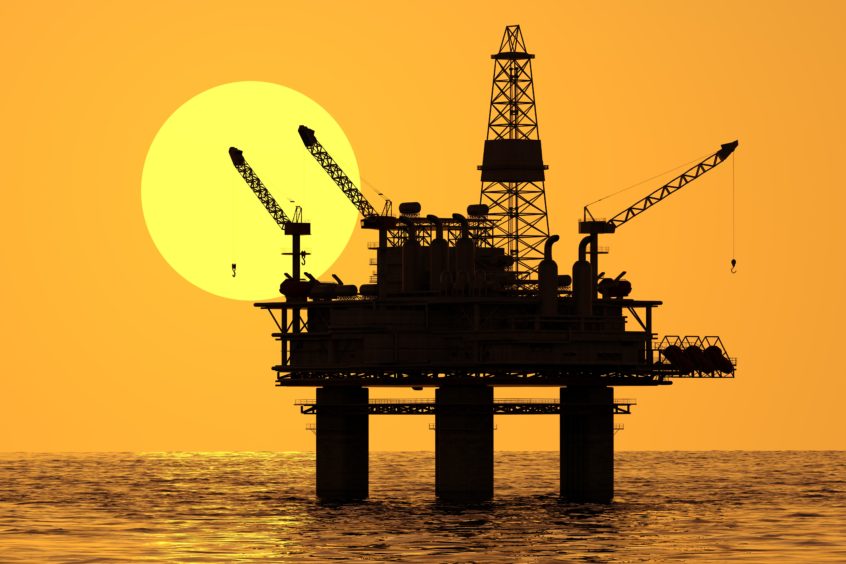 With the number of depleted oil and gas wells steadily on the up, a revolutionary initiative is aiming to put them to good use.
Houston-headquartered Cemvita recently completed a successful field test using subsurface microbes to produce "gold hydrogen" described as a carbon-neutral product made biologically, tapped from old oil and gas wells.
"Abandoned oilfields and orphaned wells are all over the place. We're talking about hundreds of thousands of these across the world," said Charlie Nelson, Cemvita's chief business officer.
"Typically, even after secondary and tertiary recovery where you're putting CO2 in the ground to build pressure and get more oil out, there's still roughly 30% of the remaining reserves in place.
"When you calculate that across the board, you're looking at billions and billions of un-extracted barrels – that is our opportunity set for conversion into hydrogen."
Subsurface microbes
Cemvita's approach, which it claims can be rapidly deployed, has the potential to extend the life of depleted or abandoned fields and wells for over a decade.
But what of these mysterious subsurface microbes that can transform out-of-the-way oil into a valuable low carbon fuel.
For a simple comparison, think the benign organisms used in the brewing process, but instead of producing gold nectar, they produce gold hydrogen.
Those specific microbes are injected into wells in much the same way as carbon during enhanced oil recovery.
A hydrogen E&P company
Mr Nelson said : "Typically, we're going to commit to a general field and do a number of wells at a time. Our microbe nutrient package will be injected, allowing it to essentially eat up oil and produce gold hydrogen, which then rises to the surface.
"Our business is going to end up looking like a hydrogen E&P company; like an oil exploration firm, but for clean fuel."
Notably, testing that has taken place at wells in the Permian Basin, onshore Texas, has shown gold hydrogen can be produced at a bargain price.
Cemvita says it is able to generate 20 to 50 tonnes of the of the fuel a day, for just a buck a kilogram.
Mr Nelson said: "The ground is our reaction chamber, our electrolyser. And the feedstock is essentially free.
"Our variable cost components are very low, our capex recovery is essentially nil. So when you look at what our hydrogen actually costs, it ends up being pretty much the operational costs of pumping and things like that.
"When we quote $1 a kg, that's extracted to the wellhead. There are then the gathering costs that will add incremental overheads, but we don't expect that to be too ridiculous by any means."
North Sea a prime target
Unsurprisingly, Cemvita, which names Oxy (NYSE: OXY) and Mitsubishi amongst its backers, has received a "dramatic amount of interest".
It is currently "contracting all over the place", and is forecasting a "pretty aggressive rollout" in the coming years.
"We just want to bring good, clean, cheap hydrogen to the market as fast as possible," said Mr Nelson.
So far the process has only been tested on onshore wells, but Cemvita is confident that it "can be applied anywhere".
That opens the door on the possibility to revamp the North Sea's glut of abandoned wells to allow them to generate a plethora of gold hydrogen.
"Offshore is not a problem," said Mr Nelson, adding, "it just needs the proper conditions down hole.
"There are some parameters that are required so the process can't be used everywhere, but it can be deployed in a lot of places. The bigger challenge honestly, as far as rolling this out goes, is the hydrogen markets."
He added: "Every time we look at a new opportunity, we validate the criteria that we need to make this successful. Cemvita has a process and standard operating procedures for looking at individual wells.
"The North Sea is a great place for this honestly, and we look forward to having that as part of our global rollout."
More crossover for oil and gas firms
Given their years of experience handling hazardous substances, hydrogen is frequently pinpointed as a good area for oil and gas companies to transition in to.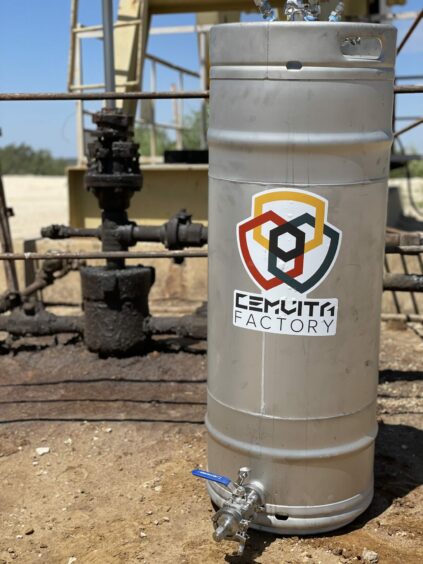 And if old wells can be rejuvenated and used to support the energy transition, there is an even greater incentive for firms to put their eggs in the hydrogen basket.
Mr Nelson said: "It's natural for them. A lot of companies already handle hydrogen within their facilities and the processes are well established.
"Oil and gas firms know how to move molecules – that's why you're starting to see mass adoption from the supermajors."
Recommended for you

Shell pushes on with CCS in Southern North Sea transformation