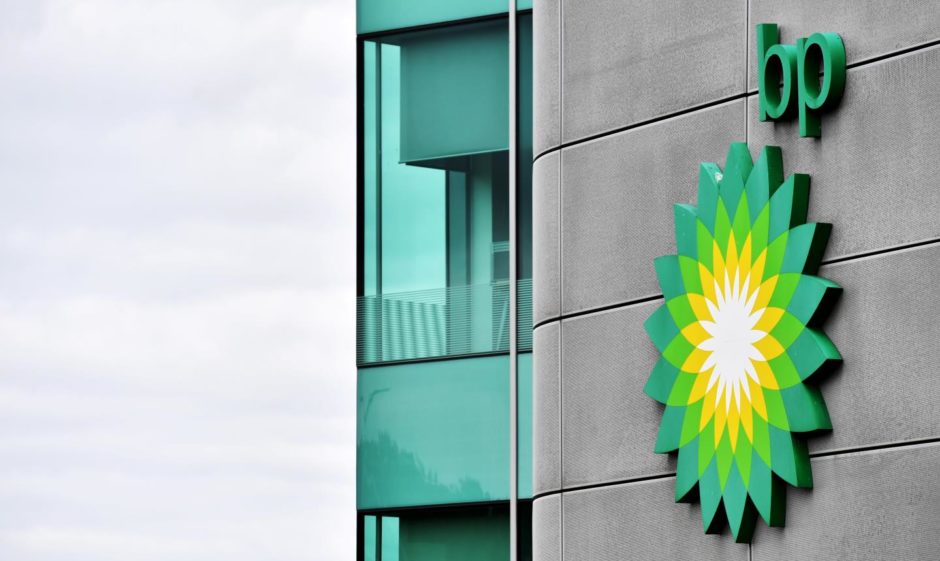 BP (LON: BP) has said it will pay $2.5 billion (£2.1bn) in tax during 2022 for its UK North Sea business as it reports a whopping surge in profits for Q3.
The oil giant has reported third quarter earnings of nearly $8.2bn (£7.1bn) , more than double the same period last year of $3.3bn (£2.8bn)
UK accounts for 15% of global profits
Chief financial officer Murray Auchincloss told investors on a call on Tuesday that the UK accounts for around 15% of global profits, which stood at around $22.8bn (£19.7bn) for the first nine months of the year – up from $8.7bn (£7.5bn) in the same period in 2021.
Of the $2.5bn taxes to be paid on the BP UK North Sea business this year, London-listed firm said around $800m (£693m) is expected to come directly via the UK Government's windfall tax.
By contract, BP paid just $127m to the UK in taxes in 2021, its first such payment in years due to rebates granted of decommissioning costs.
Its Q3 earnings figure – underlying replacement cost profits, which is used as a proxy for net profits – represents a slight dip on BP's exceptional results of $8.5bn reported in Q2 due to weaker refining margins and a dip in oil and gas prices.
UK mulls windfall tax extension
It comes amid spiking interest once again in windfall taxes in the UK as oil majors round off their reporting for the third quarter.
Chancellor Jeremy Hunt and prime minister Rishi Sunak are thought to be mulling an increase in the UK windfall tax rate and a timeline extension ahead of the Autumn Budget next month.
If implemented, it could see North Sea operators paying a headline rate of 70% through to 2028.
Stuart Lamont, investment manager at RBC Brewin Dolphin, said: "Such robust results will only intensify the discussion around windfall taxes for oil and gas companies, as many households struggle with the cost of living."
Some oil majors like Shell have backed further taxes in support of the most vulnerable.
Earlier this week, the Aberdeen and Grampian Chamber of Commerce (AGCC) spoke out against the plans with research showing a near-700% increase in tax payments from the North Sea to the government over the last year.
BP has just announced a huge quarterly profits of $8.2bn, almost triple same period last yr

$2.5bn is going straight back out to shareholders via buybacks

In the first 6mon of this year BP spent 10x as much buying its own shares as on renewables

Tax share buybacks now! https://t.co/QCplFpIGWg

— George Dibb (@GeorgeDibb) November 1, 2022
Responding to the results, Philip Evans, oil and gas campaigner for Greenpeace UK, said: "Another week, another £7.1 billion banked by BP in profits, with billions to be paid out to investors.
"Meanwhile the homes of the poorest households in the UK urgently need insulation, the growing numbers in fuel poverty need financial support, and further investment in cheap renewables could lower our bills permanently."
Debt and buybacks
BP has slashed its net debt and announced plans for more shareholder buybacks amid the results.
Debt is down to $22bn, from $22.8bn in Q2.
Meanwhile the firm has announced plans for another $2.5bn in share buybacks, having executed $3.5bn in Q2.
CEO Bernard Looney said: "This quarter's results reflect us continuing to perform while transforming. We remain focused on helping to solve the energy trilemma – secure, affordable and lower carbon energy. We are providing the oil and gas the world needs today – while at the same time – investing to accelerate the energy transition."
Another big beat for BP
Joshua Warner, Market Analyst at City Index, said: 'That's another big beat for BP, which delivered a headline profit of $8.2 billion when markets were only expecting $6.2 billion. Higher oil and gas prices drove the increase in profits, but the huge beat was down to an 'exceptional' performance from its arm that markets and trades oil and gas around the world, which analysts have little insight into.
"Profits are down from the record figures we saw in the second quarter, which does raise the question of whether we have reached the peak. Still, BP is confident oil prices will remain elevated in the fourth quarter after OPEC+ agreed to cut supplies, while the war in Ukraine and sanctions on Russia means natural gas prices are likely to remain high across Europe.
"Shareholders will be pleased that BP has announced a new $2.5 billion share buyback and lowered net debt for the tenth consecutive quarter. However, buybacks have slowed from what we have seen this year and came in below the $3.2 billion forecast.'
Recommended for you

Decom rebates help lower Shell's UK tax bill to just £6.5m