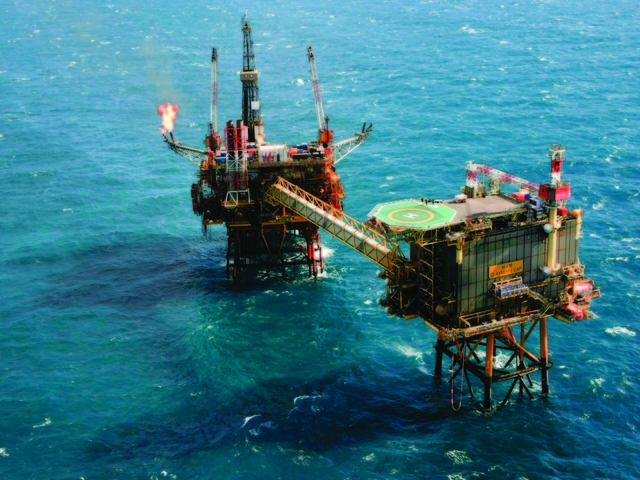 Petrofac workers stationed across several North Sea assets have confirmed their intent to strike throughout November in an escalating dispute over pay and conditions.
Trade union Unite confirmed Wednesday that notice had been served to Petrofac (LON:PFC) on behalf of members working on Repsol Sinopec Resources UK (RSRUK) onshore and offshore assets across the North Sea.
Nearly 150 workers will down tools on 16 November, enacting a continuous overtime ban and a 48-hour work stoppage on the operator's assets, including Arbroath, Auk, Bleo Holm, Claymore, Clyde, Fulmar, Montrose, Piper, Saltire, Tartan and the Flotta oil terminal on Orkney.
A further 48-hour action will take place on 30 November and 1 December.
Members were balloted on the action last month, following their rejection of a 3% pay offer, which they contrasted to the broader measure of inflation (RPI) of 12.3%.
The action involves a range of trades workers, from mechanics and electricians to safety technicians, pipe fitters and deck crew.
Unite said the action would have "a significant impact" on the maintenance and safe running of the platforms and the oil terminal.
The union is now seeking the reinstatement of a 10% Equal Time payment which it says was removed, an additional 3% wage increase to cover "years of below inflationary increases", payment for offshore medicals as well as increases to mileage payments and stand-in duties payments.
Commenting on the impact of the proposed action, an RSRUK spokesperson said: "We can confirm that some workers on a number of Repsol Sinopec-operated platform have chosen to take industrial action.
"We continually review the remuneration of our offshore workforce and support fair compensation aligned with the market. Our priority remains the health, safety and well-being of our people."
It said the strike action would have "no impact" on production from its assets.
A Petrofac spokesperson told Energy Voice: "We continue to work closely with our teams and our client to ensure there is no increased risk to safety during periods of industrial action.
"Through regular reviews of the remuneration of our offshore workforce, we ensure fair compensation aligned with the market. Our latest review resulted in enhancements, including: a salary increase and commitment to an additional increase in January 2023, an equal time allowance and increased additional and training day payments."
Meanwhile, Unite maintains that pay cuts made to address the plummeting price of oil in 2020 have not been reversed.
Unite general secretary Sharon Graham said: "Unite's members working at Petrofac's Repsol [sic] assets are furious at the way the company are treating them. On the promise of a review of the pay and benefits back in 2020 workers sacrificed wages and benefits and now the company is reneging on that commitment."
"Unite will stand with Petrofac workers in their demands for improvements on pay and benefits."
Unite regional officer John Boland said it was time for the contractor to "pay up".
"Workers rightly feel they have been misled and that Petrofac had no intention of reviewing the pay or benefits. If this is the underhand way they want to do business they will have a fight on their hands."
Petrofac is a signatory to the Energy Services Agreement which is a collective bargaining agreement covering around 5,000 workers in the UK Continental Shelf.
The action follows a swathe of official and wildcat strikes by offshore workers, most recently involving hundreds of drilling workers represented by the United Kingdom Drilling Contractors Association (UKDCA).
Unite last month said further strikes were called off, as its members accepted a 10% increase in their rates of pay, bringing strikes to an end.
Recommended for you

Petrofac workers on BP assets resume strikes after talks break down