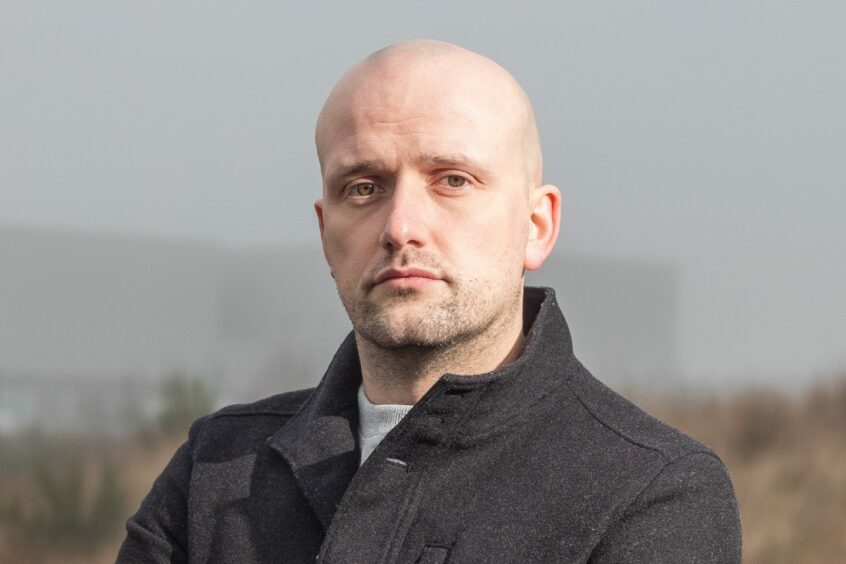 Allies of Stephen Flynn, the man hotly tipped to succeed Ian Blackford as the SNP's leader in Westminster, have said he would challenge the First Minister's 'crazy' opposition to drilling new North Sea oil and gas fields.
The 34-year-old MP for Aberdeen South confirmed his plans to stand as the party's leader in the Commons over the weekend, after Highland MP Ian Blackford announced his intention to stand down last week.
Allies of Mr Flynn have suggested a successful bid would see him challenge First Minister Nicola Sturgeon more than his predecessor, offering MPs more influence over the party's strategy.
In comments reported by the Telegraph, the sources said Mr Flynn agreed with Ms Sturgeon's views on most issues, including higher welfare and immigration, but suggested he would take a different stance on oil and gas.
"The First Minister's position on that has become a bit crazy over the past year because she enjoyed showboating at COP26," a 'close ally' of My Flynn reportedly told the newspaper.
"There needs to be a serious discussion – his constituency has thousands of jobs in that industry that would be lost before renewables could replace them."
Ms Sturgeon has opposed new oil and gas licensing, and in particular development of the controversial Cambo oilfield west of Shetland, but has stopped short of direct opposition to Equinor's Rosebank project.
An MP who is supporting Mr Flynn's leadership bid confirmed that his candidate's views diverge from Ms Sturgeon's on the issue of oil and gas, adding: "He would have a constituency interest, which should be taken into account."
In a tweet confirming his bid, Mr Flynn said he wants to see "a Scotland where opportunity exists for all, where we have the powers to combat poverty and to create a green energy revolution."
🎙️ I'll be standing to be the SNP Group Leader at Westminster.

🏴󠁧󠁢󠁳󠁣󠁴󠁿 Independence is coming, let's get on and deliver it. pic.twitter.com/blBNDiWhMn

— Stephen Flynn MP (@StephenFlynnSNP) December 4, 2022
He has in the past been a vocal advocate of support for north-east carbon capture plans, as well as Scotland's emergent tidal energy sector.
He also backed calls for a windfall tax on oil and gas companies and other big firms making record profits, but suggested the funds raised should be used to support a just transition for the north east energy sector.
Cambo and climate checkpoints
In an October BBC interview, the First Minister reiterated her position on new North Sea drilling, saying: "In terms of new licences, I've been very clear that within the context of that just transition we've got to subject any decisions about further exploration or further exploitation of oil and gas to the most stringent climate checks."
"The route to energy security is difficult, it's challenging," she said later. "But the route to energy security is to secure that transition away from fossil fuels to renewable and low carbon sources of energy."
She said that government should "accelerate" a move away from fossil fuels "as much as we can."
A final decision on Westminster leadership will be made following the party's annual general meeting on Tuesday.
Mr Flynn will face off against Glasgow Central MP Alison Thewliss, who has also put her name forward for the position.
Recommended for you

Inside the SNP's oil and gas problem ahead of party's Aberdeen conference