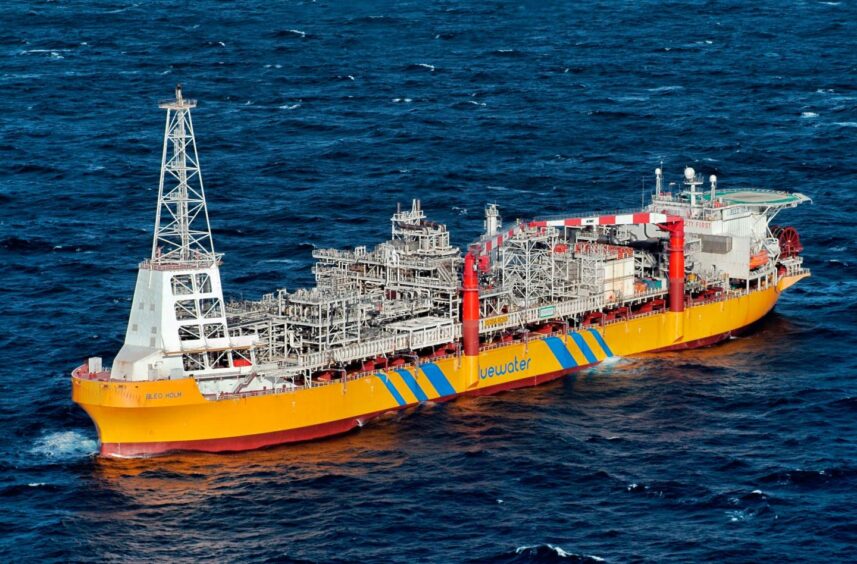 Europa Oil and Gas, i3 Energy and Repsol Sinopec are looking at unitising their Tain and Serenity developments after appraisal drilling at the latter proved disappointing.
Europa (AIM:EOG) chief financial officer Will Holland said the various parties had yet to agree whether the two could be developed as a single field, but hoped to make an announcement on a decision early this year.
Europa farmed into a 25% interest in the Serenity licence last year, with i3 Energy (LON: i3) of Aberdeen, in the hope that the "company maker" well would prove an estimated 100 million recoverable barrels.
However, with the well failing to find hydrocarbons, reserves at the field face being "heavily downgraded".
During an interview with Proactive Investors this week however, Mr Holland struck an optimistic tone.
"Serenity's a very interesting asset. We were obviously very disappointed by the appraisal well result but the well we drilled last year was an appraisal well, it wasn't an exploration well," he remarked. "So the asset is smaller than originally anticipated by it doesn't mean that we don't have economically recoverable reserves of hydrocarbons there."
He said Europe was still in the process of working together with i3 to establish "the best way of monetising the reserves that we've got."
Analysts had already seen a potential future for Serenity as a tie-in to the Repsol Sinopec Bleo Holm FPSO, which is stationed over the Ross and Blake fields, and could be developed jointly alongside its neighbouring Tain field.
Mr Holland concurred this would be the "most obvious" route, but added: "We don't know exactly what that will look like – it could be that Tain and Serenity could be considered as independent individual fields, in which case we'd tie Serenity to Tain, and Tain back to Blake.
"However, we believe that the field is actually connected to Tain.
"If they are connected, and it's yet to be agreed between ourselves and Repsol that they are, then we're looking at a unitisation and we're looking at a single field which would be developed together…and produced through Blake."
Unitisation of the more marginal Tain has been on the cards since 2019, but disappointment at Serenity suggests it will be even more likely if either operator hopes to move to production.
"We hope we'll be able to announce something on that early this year," Mr Holland concluded.
A field development plan (FDP) for Tain has already been approved by the regulator, under which the field is expected to produce around 10 million barrels of "undersaturated light oil", with an expected peak at first oil in the region of 8,000 barrels per day.
An FID had been expected in mid-2021 but Repsol Sinopec and partner RockRose Energy (50%) pushed back the commitment, first to Q3 2022 and now Q2 of this year.
Per the development plan, Tain would be produced via two wells, tied back to a new subsea manifold that will transport fluids to the Bleo Holm FPSO, just over 10 miles away.
The proposed unitisation would likely require an amended FDP for Tain, which could push an FID further down the road.
Recommended for you

Tain licence in mix as Europa presses on with Serenity development talks