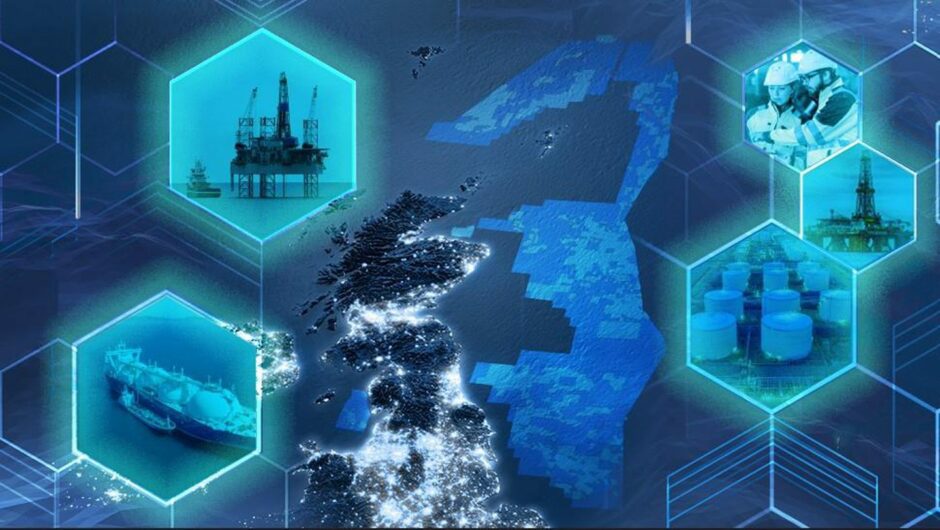 More than 100 bids have been lodged for the UK's 33rd offshore oil and gas licensing round, the industry regulator has confirmed.
The North Sea Transition Authority (NSTA) revealed on Tuesday that a total of 115 applications, covering 258 blocks and part-blocks, have been tabled by 76 companies.
Designed to bolster the UK's energy security, the round opened on October 7 and closed last week.
Zones in all sectors of the North Sea were offered up, including four priority areas known to contain oil and gas reserves.
According to the NSTA, there was "very keen interest" in these clusters, and production could be achieved in as little as 18 months.
The latest process has attracted a similar level of interest to the 32nd licensing round, which received 104 applications for 245 blocks and part-blocks.
Held in 2019, a total of 768 blocks and part-blocks were offered in the previous round, compared with 931 this year.
The NSTA will now make its way through the lodged bids, with a view to awarding licences "quickly" and supporting winners to "go into production as soon as appropriate".
Results of the process are expected in late spring.
One company that wont be awarded a licence though is London-listed Harbour Energy (LON: HBR), the largest producer in the North Sea, after it opted to shun the round due to the impacts of Westminster's windfall tax.
It is one of a number of North Sea operators reviewing spending plans following the increase of the levy on the sector to 75% in November.
Still hurdles to clear
After licensing, there are several necessary consents companies must secure before they can begin to extract oil and gas.
For the first time, new projects will have to clear climate compatibility checkpoints; hurdles they must clear in order to receive approval.
But critics of the process argue they will be little more than a formality, and the Scottish Government called for the rules to be tightened in its recent energy strategy.
Nick Richardson, NSTA head of exploration and new ventures, said: "We have seen a strong response from industry to the Round, which has exceeded application levels compared to previous rounds.
"We will now be working hard to analyse the applications with a view to awarding the first licences from the second quarter of 2023."
Internal analysis conducted by the NSTA puts the average time between date of discovery and first production at around five years.
But it's hoped that, given they consist of existing discoveries, the priority cluster areas can yield first oil or gas in an even shorter time.
Backbone of controversial energy security push
Formally announced during Liz Truss' brief stint at prime minister, the licensing round is a key part of Westminster's strategy for fortifying domestic energy security.
For its part, the NSTA has also signed off on the reopening of the Rough gas storage facility, and encouraged operators to look at reopening closed wells.
The UK's reliance on oil and gas imports was thrown into sharp focus last year following Russia's attack on Ukraine.
But environmental groups have argued more licences will not have any impact on energy security or household bills, given the time it takes for new finds to be developed.
Greenpeace, Friends of the Earth and Uplift have even vowed to mount three separate legal challenges in a bid to derail the process.
Philip Evans, climate campaigner for Greenpeace UK, said: "These new licences will make Britain's homes and businesses more reliant on the volatile gas market, making further energy crises more likely and doing nothing to reduce bills.
"And then there's the fact that the world has agreed to move away from fossil fuels as quickly as possible to maximise our chances of getting climate change under control, and the government's failure to consider the full carbon cost of new drilling makes the entire process unlawful, which is why we are taking them to court.
"If the government is foolish enough to issue these licences, it will be a huge backwards step both economically and environmentally for the UK, and perhaps the world."
Demand for decades to come
As it stands, oil and gas is responsible for around 75% of domestic energy needs, and forecasts show it will continue to be part of the mix for decades to come, even as renewables are scaled up.
Moreover, industry is keen to push ahead with new developments, which tend to have lower emissions than older fields.
Mark Wilson, director of HSE and operations at OEUK said: "These license applications could potentially help the nation safeguard its supplies of oil and gas and support the UK during its transition to low-carbon energy. These applications reflect long-term thinking by companies which will invest many millions of pounds in the North Sea to search for new reserves, with no guarantee of success.
"As some of our older reserves are becoming depleted new finds will help us replace lost production of oil and gas and positively contribute to UK's energy transition and energy security. This is why new licences are so important."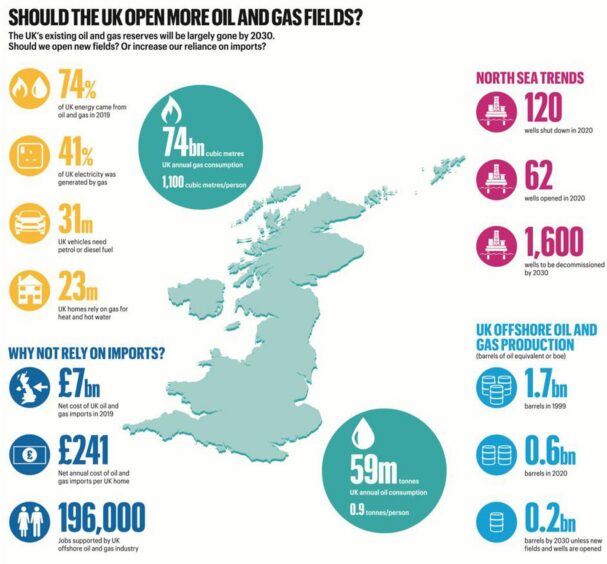 Consuming gas from the North Sea also reduces the need to import LNG from overseas at a higher cost to the environment, the NSTA said.
Between 2018 and 2021, production emissions in the basin have dropped by more than a fifth, and projections indicate the sector is on track to meet reduction targets of 10% by 2025 and 25% by 2027 – agreed in the North Sea Transition Deal in 2021.
Since February last year, NSTA interventions have prevented the lifetime emission of 1.4 million tonnes of CO2, equivalent to taking more than 500,000 cars off the road for a year.
Energy and climate minister, Graham Stuart said: "Putin's illegal invasion of Ukraine has led to volatile global energy markets.
"It's fantastic to see such interest from industry in this round, with the awarded licences set to play an important role in boosting domestic energy production and securing the UK's long-term energy security of supply."
Recommended for you

Fears windfall tax subsidy could distort North Sea electrification process