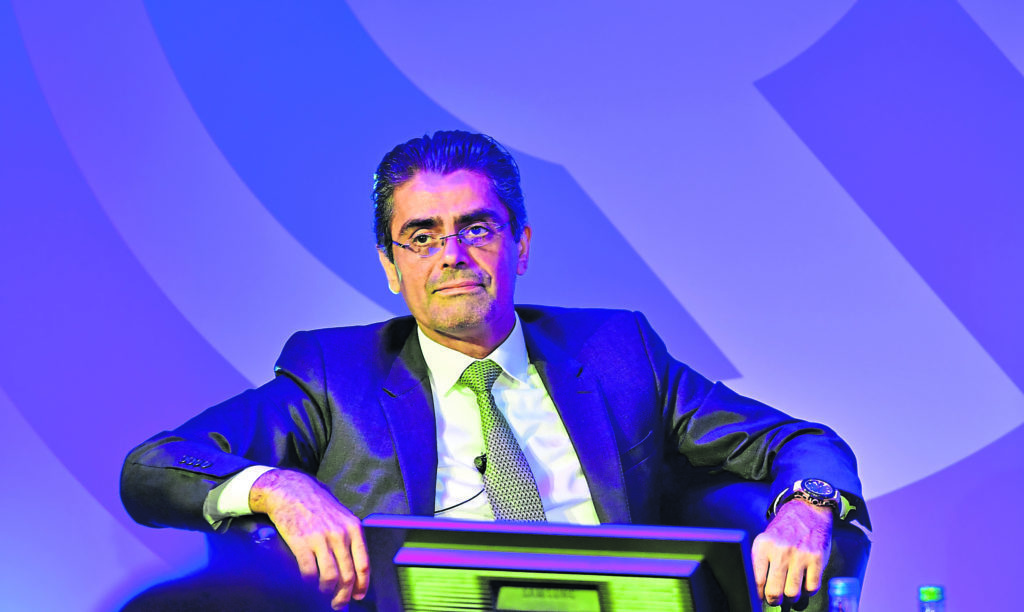 The CEO of North Sea operator EnQuest (LON: ENQ) has hit out at "short-termism" and the "particularly unstable" tax regime for oil and gas in the UK.
Speaking with CNBC at the Davos World Economic Forum, Amjad Bseisu said "you can do short-cycle investments, but long-cycle investments are very difficult" in the current climate.
During the interview, the news anchor said Mr Bseisu was asked where the biggest growth area is for EnQuest, to which he replied "well, it was the North Sea, but now possibly Asia".
In November, the UK Government increased the North Sea windfall tax, taking the headline rate for the industry to 75% on its profits.
There's pressure to impose such measures on the sector due to the cost-of-living crisis and global companies' profits, despite the UK accounting for "maybe five percent" of net income for energy majors.
It means a particularly hard impact on independents like EnQuest, whose income is dominantly from the UK.
Meanwhile oil prices last month slumped to levels seen before the Ukraine invasion, with Brent crude settling under $80 a barrel.
Mr Bseisu described the tax move as the "last thing" to do if a country wants the energy sector to have the cash flow to invest in renewables and low-carbon technologies, describing the decision as "short-termism".
He said "The UK is particularly unstable fiscally, which I think affects the long-term views on investments. You can do short-cycle investments, but long-cycle investments are very difficult."
Mr Bseisu added: "There's a lot of public pressure to tax oil companies with high profits, even though the profits are not being made in the UK. For example, for many of the majors it's maybe five percent now in terms of their net income in the UK.
"It's public, there's clearly a gap that was created by the volatility in government and they wanted a fix.
"It's unfortunate because it's affecting the industry quite badly.
"Europe has done something smaller, but I think the UK stands out in this respect."
Recommended for you

Shelf Drilling Perseverance rig to depart North Sea for £58m Vietnam contract