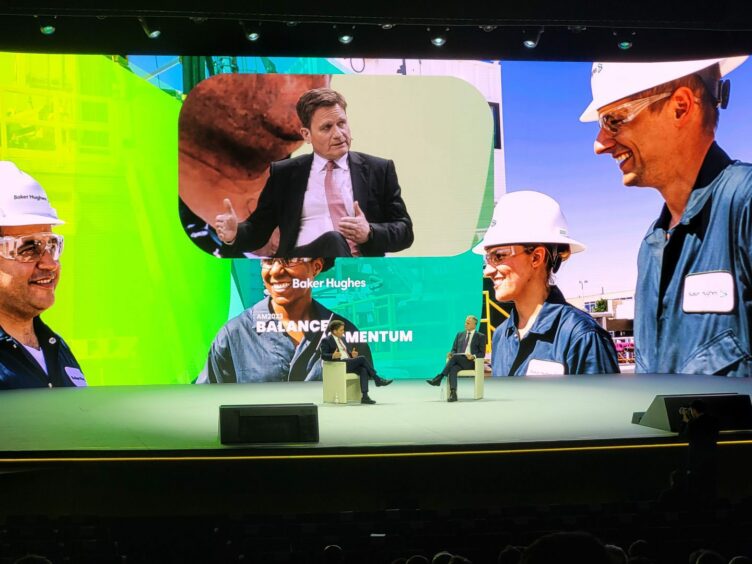 BP (LON: BP) has said it is on course to deliver five "resilient hydrocarbon" projects this year, as it prepares to report its results for 2022.
Gordon Birrell, head of production and operations at BP and a key lieutenant of CEO Bernard Looney, teased new developments during the Baker Hughes Annual Meeting in Florence today.
"Starting with resilient hydrocarbons, we brought on 13 major projects in the last three years, we've got another five to bring on this year, including some huge projects in the Gulf of Mexico, the North Sea and the Tangguh in Indonesia which is LNG of course."
BP is 50% owner of Seagull – operated by Neptune Energy – which will come online in the UK this year.
Once ready, the 50 million-barrel project will be tied-back to BP's ETAP hub, expected in the first half of this year.
Other BP projects expected in 2023 include Mad Dog Phase 2 in the Gulf of Mexico, Azeri Central East in Azerbaijan, the Tangguh LNG expansion in Indonesia and Tortue Phase 1 on on the Mauritania and Senegal maritime border.
BP will report its full-year results next week as big oil is collectively expected to report profits of almost $200bn.
It's also nearly three years since BP unveiled its net zero strategy, and a vow to slash oil and gas production by 40% by 2030.
For now, the firm seems committed to adding barrels via the "resilient hydrocarbons" portfolio.
Mr Birrell said recent events including the pandemic and security of supply concerns have made the company "confident as ever" in its strategy.
"We still put the vast majority of our capital into what we call resilient hydrocarbons, that's oil production, gas production and refining, which I'm responsible for.
"But a growing amount, and a continuing growing amount of capital going into other forms of energy – so helping the energy system of the world to change."
As part of that, BP has "significant investments" in low carbon, such as a 30 gigawatt pipeline in solar and wind "which is well on its way to our target of 50 gigawatts we set out three years ago".
The firm is also a major investor in biofuel.
BP's 2022 results are out on February 7.
Recommended for you

BP set to take control over solar arm Lightsource