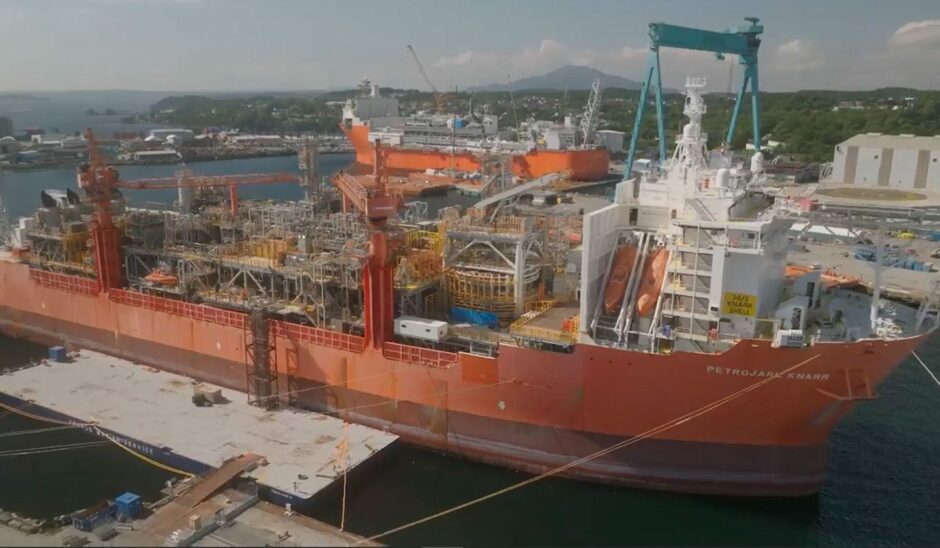 The UK's offshore regulator has asked Equinor for further information on the environmental impact of its proposed £8bn Rosebank development.
In a 15 February letter the Offshore Petroleum Regulator for Environment and Decommissioning (OPRED) asked for more information on the results of marine studies submitted as part of the project's environmental statement (ES).
In particular, Equinor (OSLO:EQNR) was asked to explain more about the presence or absence of coral gardens in the seabed surrounding the development, changes in the density of one soft coral species (Gersemia) and to explain any re-evaluation of visual survey data during its assessments.
A spokesperson for the company said the requests were part of an "ordinary process" and that all questions from the regulator "have been or will be addressed."
It marks OPRED's second request for more detail in three months, after a letter in December in which it asked the Norwegian energy major to clarify how the field's emissions profile would be compatible with UK carbon budgets and with the sector's wider drive to decarbonise.
Among other concerns was a lack of info on what will happen to the gas export line for Rosebank, which goes via the Magnus platform, when Magnus is due to cease production in the early 2030s.
OPRED also asked for clarity on how Equinor intends to ensure a viable line is available to avoid flaring or venting of gas, which harms the environment.
With no mention of these points in OPRED's latest missive, the concerns may now be addressed.
Equinor filed an ES for Rosebank last August, at the same time revealing economic analysis and an investment plan in which it expected to spend around £8.1 billion over the life of the field, more than three-quarters of which will be spent in the UK.
Recoverable resources at the field are estimated at 300 million barrels of oil equivalent, with Equinor and partners Siccar Point (20%) and Suncor Energy (40%) planning to deliver the development in two phases, targeting first oil at the end of 2026.
Alongside approval from OPRED it must also secure a green light from the North Sea Transition Authority (NSTA) in order to move forward.
Equinor expects to make a final investment decision (FID) on Rosebank some time later this year.
'More to be done'
Tessa Khan, executive director of Uplift, welcomed the regulator's scrutiny but said "more needs to be done."
"This is the second time the regulator has rightly questioned Equinor – which just last week announced eye-watering profits of £62 billion – for downplaying the impact Rosebank will have on the health of our seas.
"Equinor claims that extracting Rosebank's oil is in line with the UK and the industry's emissions targets, yet we know that there can be no new oil and gas developments if we are to have a hope of keeping global temperature rise below 1.5. We also know that Rosebank is predicted to be extracting oil until 2051 – an entire year after the UK has promised to be Net Zero and six years after Scotland's equivalent deadline.
Ms Khan the development would "do nothing" for UK energy security since the majority of its reserves are oil, most of which would be eyed for export.
"This government needs to stand up to the oil and gas industry and reject the Rosebank oil field once and for all," she added.
Recommended for you

Rosebank approval still on OPRED's desk, confirms Ithaca