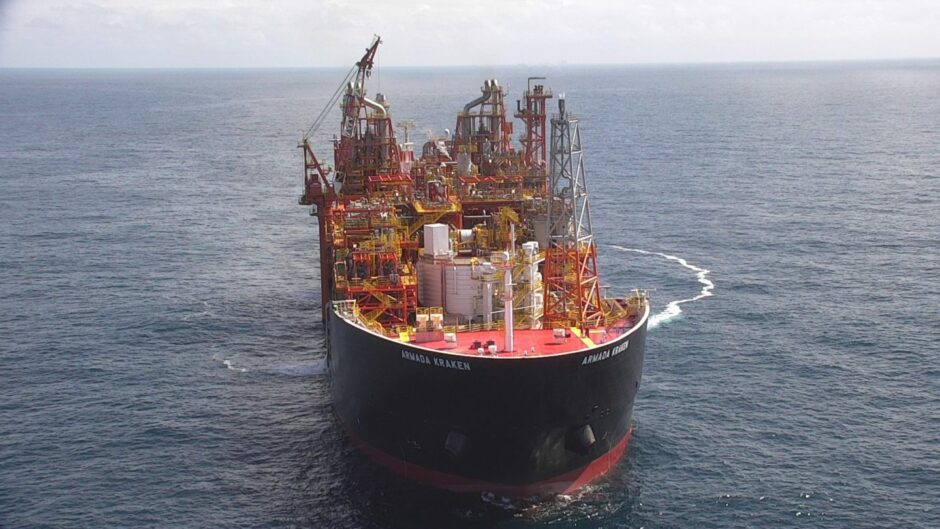 Operator EnQuest (LON: ENQ) is to defer drilling at its Kraken field following last year's changes to the North Sea windfall tax.
In a trading update, the company says it has "has further optimised its capital programme for 2023" as a result of the government's fiscal tinkering in November.
Planned production drilling at the Kraken field has been shelved, while the company's cash capital expenditure for 2023 is expected to be approximately $160 million – that excludes acquisitons.
The company's planned investment programme includes three infill wells at Magnus, and three new wells at Golden Eagle.
In September, EnQuest sait it intended to review its capex plans in response to incentives included in the energy profits levy.
But since then, the government has upped the windfall tax by a further 10%, to a headline rate of 75%, and kicked back the closing date until 2028.
TotalEnergies has already announced a cut to its North Sea spend as a result of the change, while Harbour Energy blamed it for job cuts.
EnQuest chief executive, Amjad Bseisu, said: "Looking ahead, changes to the UK Energy Profits Levy will impact cash flow generation and have implications for our capital allocation strategy and our UK production growth ambitions.
"However, given the strong performance towards our leverage target, returns to shareholders are becoming an increasingly important consideration for our capital allocation decisions.
"In the immediate future, we remain focused on deleveraging and intend to prioritise organic investments with quick pay backs and accretive M&A opportunities that allow us to leverage our operating capability and tax loss position."
EnQuest's average Group production for 2022 was 47,259 barrels of oil equivalent per day (boepd), 6% higher than 2021.
Averagegross production from Karken was 26,091 boepd, towards the top end of guidance, reflecting "top quartile FPSO uptime throughout the year".
Magnus production of 12,641 boepd reflects well integrity and workover programmes pre-turnaround, and the completion of the North West Magnus well in October, the company said.
But production from the Cnooc operated Golden Eagle field was lower than expected for 2022, at 6,323 boepd.
Despite inflationary pressures, EnQuest expects its operating expenditure to be approximately $400 million, reflecting strong cost discipline and favourable foreign exchange rates.
Moreover, "record free cash flow" has driven around a $500 million reduction in EnQuest's debt.
Mr Bseisu added: "EnQuest delivered strong operational performance and continued to exercise financial discipline, resulting in record free cash flows of over $500 million in 2022. Our net debt has been reduced to around $700 million, which has helped us to make excellent progress towards our leverage target of 0.5x. Additionally, our capital structure has been reset with debt maturities extended by five years following the successful refinancing of our facilities.
"EnQuest is proud to continue its role as a transition company, and we have made good progress in reducing our emissions. We have now reduced our UK emissions by c.40% from the 2018 benchmark, significantly ahead of the UK's North Sea Transition Deal targets. Additionally, we have made progress in advancing our new energy and decarbonisation ambitions at the Sullom Voe Terminal. We have also cemented our position as a leading decommissioning partner, delivering one of the most productive campaigns seen in the UK North Sea by decommissioning 24 wells at Heather and Thistle last year.
"The performance of Magnus has improved with the successful execution of the planned shutdown and delivery of our extensive well programme, which also included the introduction of additional gas production at Magnus."
Recommended for you

North Sea FPSO offline after critical equipment failure