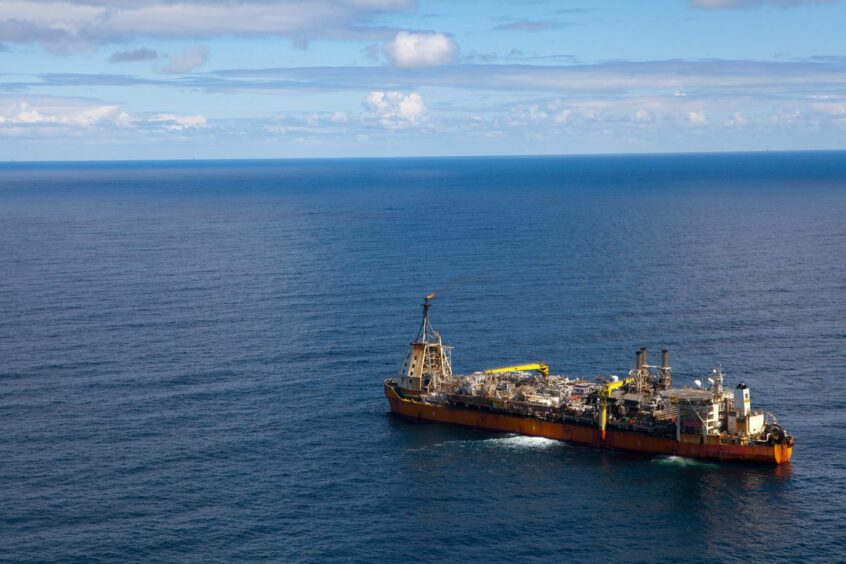 Serica Energy has confirmed the completion of commissioning of a new well at the Tailwind Energy-operated Gannet field, with production now online.
UK-listed independent Serica (AIM: SQZ), said final commissioning at Gannet GE-04 well had now been completed and production had now begun via the Triton floating production storage and offload (FPSO) vessel.
Well results were above pre-drill expectations, the firm said, and initial production rates have exceeded 10,000 barrels of oil per day.
The tie-in comes several weeks after the completion of drilling by the Stena Don in early January.
Diving support vessel Deep Discoverer was mobilised to the Triton area in early February to carry out the subsea tie in of Gannet to the vessel, which is operated by Dana Petroleum.
Serica announced its bid to buy fellow operator Tailwind – also a large stakeholder in the FPSO – in a shares and cash deal worth a total of £367 million last year.
Though it was not universally popular among shareholders, a majority backed the move in key meeting in January, paving the way for a takeover that will put Serica in the top 10 club of North Sea producers.
Chief executive Mitch Flegg said: "Including the Tailwind Acquisition assets, we have an exciting investment programme of value-adding activities throughout 2023 and 2024 which has started with the Gannet GE-04 well being brought onto production. We are delighted with the strong initial results.
Mr Flegg noted that the new influx of production means the Triton hub is now producing at rates not seen for a decade.
"This performance is a credit to the outstanding work completed by the Tailwind team, their contractors, and Dana Petroleum, the Triton operator. We look forward to welcoming the Tailwind team to Serica on completion of the acquisition which is expected next month."
Gannet E
Tailwind acquired its 100% stake in Gannet E in September 2018, through its purchase of Shell and ExxonMobil's stakes in the Triton cluster.
Shell initially developed Gannet via three wells connected to the Gannet Alpha platform, about 110 miles east of Aberdeen.
First oil was achieved in 1998, some 16 years after the field's discovery, but production halted in 2011 following a pipeline leak.
Gannet E resumed production in 2018 following installation of a new pipeline to Triton.
Recoverable resources at the heavy oil field are estimated at just over 30 million barrels of oil equivalent, consisting of around 29.9 million boe of crude oil and condensate and 2.7 billion cubic feet of gas.