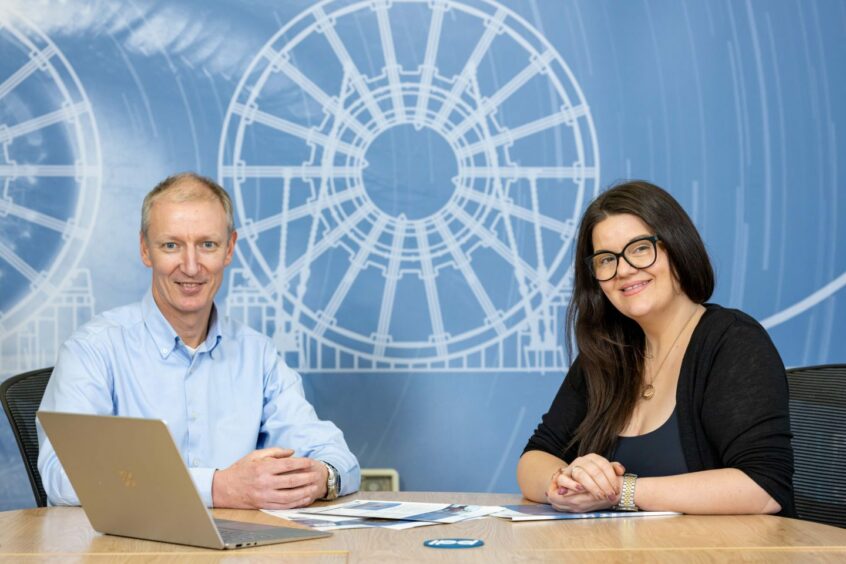 Aberdeen's PDi has announced the appointment of a new senior leadership team to support its significant growth plans.
James Drummond and, most recently, Kirstie Langan have joined the engineering consultancy as managing director and global business development director, respectively.
The appointments come as the company readies to embark on a five-year growth plan, it which it aims to grow tenfold, from revenue of £3 million today, to north of £30m by 2028.
In support of that aim, Energy Voice recently revealed PDi had secured initial backing of £500,000 from its parent company, Tattva Group.
Mr Drummond said: "PDi has a clear vision and strategic plan for significant future growth and is committed to becoming the market leader in our sectors.
'The business has a well-established pedigree, over a longer period than most of our competitors, for delivering some of the very best engineering solutions in our core markets.
"Now with investment in a new senior leadership team, our delivery capacity, and enhanced operational capabilities along with flexible working, PDi is demonstrating just how committed it is to making this growth strategy a reality."
Combined with the programme of accelerated senior talent acquisition and graduate programme, PDi is also being supported by an advisory board.
The group comprises a number of energy industry leading experts – from operator Spirit Energy to legal firm Addleshaw Goddard – who will use their wealth of experience to underpin the company's growth journey, and further strengthen its market position.
Ms Langan added: "Joining the senior leadership team at PDi at this pivotal stage is hugely exhilarating and we are all fully aligned on our ambitions to expertly support the global energy business with world class engineering consultancy services and we will continue to create brilliant opportunities for the most talented and driven engineers.
"We know we have a unique 'recipe' at PDi to meet the needs of the energy sector and are fully prepared for the journey."
Recommended for you

'The bikinis may be gone' but diversity is still an issue at Offshore Europe