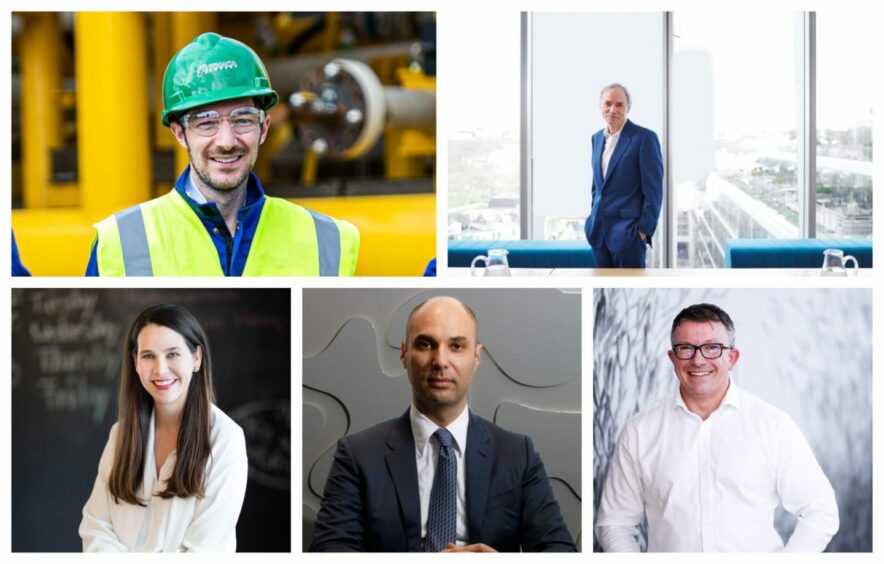 A handful of North Sea bosses have been included in a list of ten oil and gas leaders to watch in 2023.
The Energy Council has selected business leaders that have had to "pivot their strategies, their approaches, their company roadmaps" in recent times.
"From investor pressure around ESG criteria and the importance of the energy transition, to M&A and financing challenges, the latest cycle has thrown up as many challenges as opportunities," said the industry group, which boasts more than 100,000 members.
"Whilst this list could be much longer, the Energy Council has picked their top 10 leaders to watch in 2023."
Several senior figures in the North Sea energy industry have made the cut though, with profiles on them listed below.
Alan Bruce, chief executive, Ithaca Energy
Alan Bruce joined rapidly growing North Sea player Ithaca Energy (LON: ITH) as chief operating officer in August 2021, rising to the rank of CEO a few months later.
Under his leadership, the company continued its acquisition spree by completing a deal for Siccar Point Energy in 2022.
The takeover gave Ithaca a stake in two of the UK's largest untapped, and arguably most controversial, oil and gas fields – Cambo and Rosebank.
Siccar Point's interests in the Schiehallion and Mariner field, owned by BP and Equinor respectively, also transferred to Ithaca, positioning the company as one of the leading operators in the UK North Sea.
That paved the way for a listing on the London Stock Exchange in November 2022, in what was the largest UK IPO of the year.
A market value of £2.45 billion was set for Ithaca, though shares in the company subsequently dropped, with analysts blaming decommissioning liabilities and a mature portfolio.
Ithaca has stakes in 28 producing UKCS fields, six of which are in the basin's top 10.
Anja-Isabel Dotzenrath, EVP, gas and low carbon energy, BP
Welcoming her to BP in 2021, CEO Bernard Looney described Anja-Isabel Dotzenrath as "a globally respected and deeply experienced leader in renewable energy with a proven track record of transforming and growing businesses".
Ms Dotzenrath took over the gas and low carbon energy brief from Dev Sanyal, who left the supermajor after more than 30 years – he went on to become CEO of Varo Energy Group.
An electrical engineer with over 25 years of senior experience, she officially joined BP in March 2022, and is based out of the company's London office.
Prior to that, Ms Dotzenrath was CEO of German offshore wind giant RWE Renewables, and also spent time at French utility E.ON.
With her renewables background, Ms Dotzenrath is a key driver of BP's strategy to become an integrated energy company, and net zero by 2050.
In support of that objective, the supermajor aims to have 50 gigawatts (GW) of developed renewable generating capacity by 2030, supported by a major offshore wind project in Scotland.
Francesco Mazzagatti, CEO, Viaro Energy
In a recent interview with Energy Voice, Francesco Mazzagatti set out his ambition to carve out a "legacy" for Viaro Energy in the North Sea.
The independent announced itself in 2020 with a £250 million acquisition of Andrew Austin's RockRose Energy.
Since then it has completed a number of purchases and divestments in the UK, including the acquisition of 16 non-operated gas interests in the UK from SSE in 2021.
Most recently, it agreed a deal for West of Shetland minnow Spark Exploration, and Mr Mazzagatti says Viaro is nearing the completion of other acquisitions.
The Energy Council said: "Viaro now boasts output of over 33,000 boepd from more than 36 producing oil and gas fields across the UKCS and Netherlands."
Sam Laidlaw, executive chairman, Neptune Energy
"Neptune Energy has established itself as the consolidator of choice in the North Sea," says the Energy Council.
Last week the company posted pre-tax profits of $3 billion last year, double 2021's figure – but it came with a warning.
Neptune has been clear about the impact of the windfall tax on UK energy security, and its executive chairman Sam Laidlaw has been one of the more outspoken bosses of the policy.
In an opinion piece, the former Centrica chief said the energy profits levy had sent North Sea 'investor confidence to an all-time low' and called for changes to be made.
Mr Laidlaw is one of the founders of Neptune and became its first chairman in 2015 – he has previously spent time at Chevron and Hess Corporation.
Karl Johnny Hersvik, CEO, Aker BP
Karl Johnny Hersvik has been in the top role at Aker BP since May 2014.
Prior to joining the Norwegian operator, he was head of research for state-owned energy giant Statoil, now Euqinor.
His bio on the Aker BP website also say he has held a number of specialist and executive positions with Norsk Hydro and StatoilHydro, and is on the board of the Norwegian Oil and Gas Association.
According to the Energy Council, he has been at the "vanguard of digitalisation" throughout his time at the company.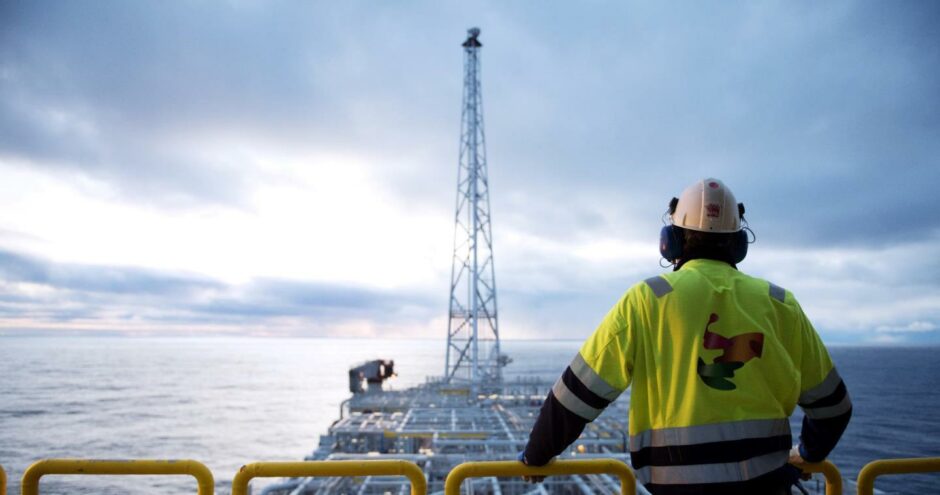 In October, Aker BP (OSLO:AKRBP) posted its first results since acquiring Lundin's oil and gas business, with profits up nearly four times on the previous quarter.
The newly enlarged group reported pre-tax earnings of nearly $3.8 billion, compared with some $1.06bn for Q2, on income of more than $4.8bn.
Aker BP completed its acquisition of Lundin Energy's E&P business in June, in a deal it said would create "the leading European independent E&P."
Majid Jafar, CEO, Crescent Petroleum
Toby Rice, CEO, EQT
Saad Sherida Al-Kaabi, CEO, Qatar Energy
Roger Brown, CEO, Seplat
Kevin Gallagher, CEO, Santos
Recommended for you

Viaro at 'very advanced stage' of deal for 'large' North Sea production assets