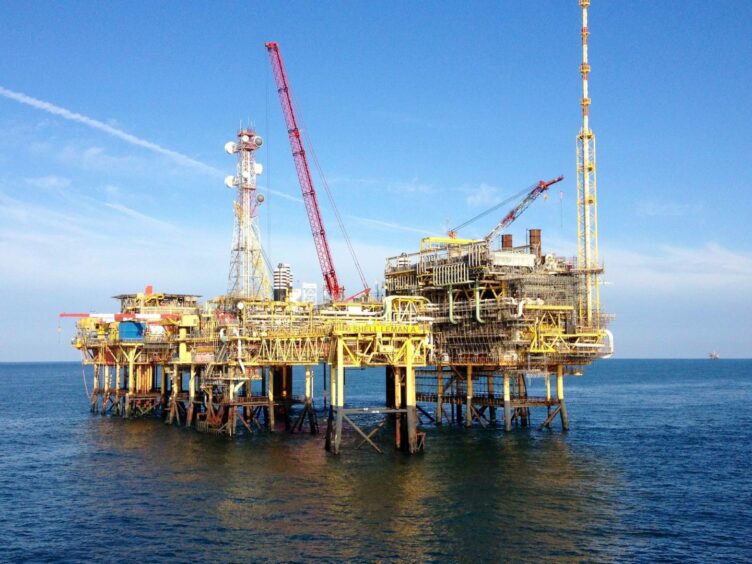 Australia's Hartshead Resources (ASX:HHR) has struck a deal with the Shell (LON: SHEL) to use the latter's Leman Alpha platform as a tie-back host.
Key commercial terms have been agreed for the transportation and processing of gas from the first phase of the Anning and Somerville fields in the Southern North Sea.
Gas will be transported to the Shell Corvette installation via a planned, Hartshead owned pipeline and subsea connection.
From there, it will flow to the Leman Alpha platform before being delivered to the Bacton Gas Terminal in Norfolk for processing and delivery to the UK National Gas Transmission System.
The agreement provides the basis for the tie-in, and transportation and processing of phase one gas production through Shell's infrastructure.
It also covers any required brownfield modification as part of the gas offtake route for the Anning and Somerville fields.
Hartshead says the development of fully-termed agreements will progress in parallel with the Front-end Engineering and Design (FEED), and final Field Development Plan (FDP) submission to the UK government.
The deal follows a study carried out by Petrofac into potential offtake routes for the phase one project,
Hartshead recently revealed it has a "long list" of eight potential contractors to fabricate the jacket and platform for its Anning and Somerville gas fields.
An award is expected to be made in the third quarter of this year, and Hartshead said each contractor has a "track record" of project knowledge in the Southern North Sea.
FEED work for the jacket and platform is also being carried out by Petrofac (LON: PFC).
£110m to deliver Anning and Somerville
Hartshead is the sole owner of Licence P2607, which contains Anning and Somerville, as well as the Hodgkin and Lovelace plays.
The firm believes the permit to hold 2P reserves of 301.5 billion cubic feet of gas, equivalent to around 52 million barrels of oil.
According to research from Barclay Pearce Capital, Hartshead is expected to splash out £110m between over the next two years to achieve first gas – currently slated for the second half of 2024.
That is based on the assumption that Hartshead is able to farm-out 50% of the phase one project, with total capex forecasted to be nearer to £350m.
Cash is likely to be dished out between 2023 and 2026, with the firm bagging tax relief of £160m, thanks to the investment allowance clause included in the North Sea windfall tax.
Hartshead plans to take a final investment decision (FID) on the development, including new platforms, in 2023.
Recommended for you

Viaro, Hartshead North Sea farm-in completes after clearing regulatory hurdle