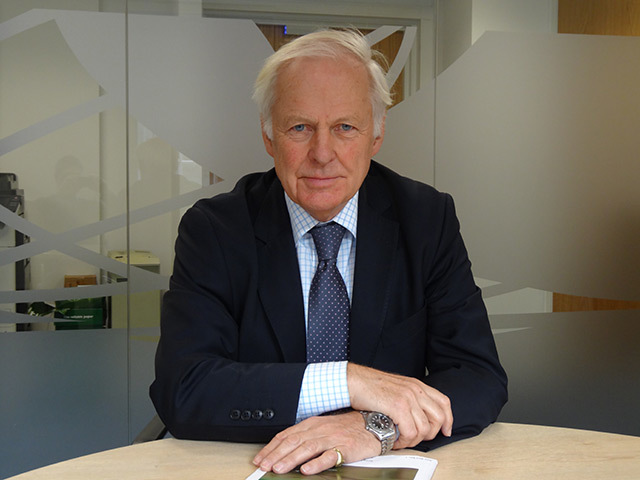 The chairman of Serica Energy (LON: SQZ) is calling it a day after 18 years with the North Sea oil and gas operator.
Tony Craven Walker confirmed in the company's full-year results that he will be standing down from the board at the firm's annual general meeting at the end of June.
He will be replaced by David Latin, who has been part of Serica's top team since 2021 and boasts three decades working in upstream oil and gas.
Mr Craven Walker said: "David has been on the Board since the end of 2021 and brings enormous experience to the Company both as an Independent Director and shortly as Non-Executive Chairman.
"David has over 30 years' working in the upstream sector including senior roles at BP plc and the OMV Group where he led growth of a significant business in the North Sea, Africa and Australasia.
"More recently he has developed his knowledge of private equity investing as a founder of First Alpha Energy Capital and of the energy transition via venture capital backed Talaria Technology. With David in the Chair and a strong Board and Executive Team I am sure that the Company is in good hands."
In its 2022 results, Serica enjoyed a big jump in profits during a year of "outstanding progress" for the North Sea firm.
A North Sea pioneer, Mr Craven Walker has been a leading UK industry figure since the 1970s, having kicked off his career at BP, playing a key role in the development of the landmark Forties field.
He founded two British independent oil companies: Charterhouse Petroleum, where he held the post of CEO; and Monument Oil and Gas, where he was CEO and later chairman.
He was also a founder member of BRINDEX – Association of British Independent Oil Exploration Companies.
In 2004, he took on the chairman brief at Serica in 2004, when it was just a "small exploration company operating in the North Sea and South East Asia".
Since then, he has seen it grow to become a "very significant British-based upstream operator with material operations in the North Sea and generating good returns to shareholders".
"I am proud of that achievement and am proud of the team that has made it possible. I am sure that all shareholders would like me to thank them. The Company has a very strong team, a strong balance sheet, a very material production base and very strong credentials, all of which put it in a good position for future success," he added.
Mitch Flegg, Serica chief executive said: "I would like to recognise the outstanding performance of our 180 strong workforce who have again exceeded expectations and I welcome the new staff who have joined us from Tailwind.
"I would also like to acknowledge the incredible contribution of Tony Craven
Walker who has today announced that he will be standing down as Chair. Tony has been instrumental in the development of the Company from its early stages through to its establishment at one of the UK's top ten producers, and I would like to personally thank him for the experience and guidance that he has provided to me and the entire management team. I look forward to working with the incoming Chair, Dave Latin who I have known for many years."
Recommended for you

Licence to Drill: North Sea riggers take on James Bond TV show