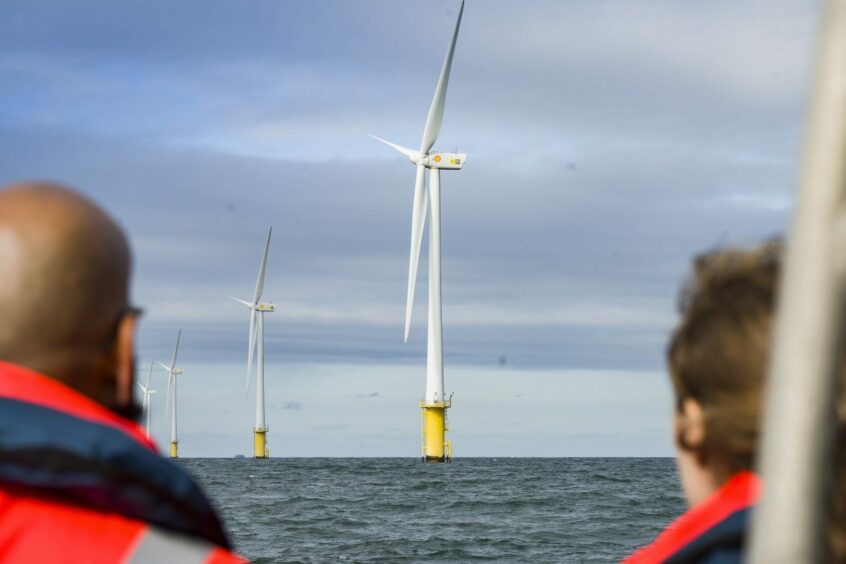 MPs claim oil companies have "failed to be transparent" about the extent of their investment in low-carbon energy, amid warnings the UK will miss its 2035 deadline to slash power sector emissions.
In a wide-ranging report published on Friday, the cross-party Business, Energy and Industrial Strategy (BEIS) Committee hit out at a "lack of strategic oversight" from Ministers which it said would jeopardise plans to generate enough electricity from net-zero sources by 2035.
MPs also voiced "dissatisfaction" with major oil and gas companies, whom they say "failed to be transparent with the Committee about levels of investment in non-fossil fuel based generation technologies."
Yet sector representatives pointed to more than £100 billion in potential investment plans and lengthy evidence submissions issued to the committee.
Buybacks over renewables
Following a year of record profits, the report alleges oil and gas majors have "maximised their use of share buybacks and dividends" rather than direct spending towards renewables.
Using Shell as an example, it notes that $4.3bn (17%) of the group's capital expenditure last year went towards low-carbon energy, amid global profits of $40bn and $26bn in returns to shareholders.
The Committee wrote to energy firms – among them major players such as BP (LON:BP), Shell (LON:SHEL), TotalEnergies (PAR:TTE), Harbour Energy and Equinor – asking them to provide a breakdown of spending on new clean energy sectors such as renewable energy, green and blue hydrogen, upstream decarbonisation and carbon capture and storage (CCS).
"The responses, in the main, failed to adequately address our questions," the report says.
"The companies provided some information but not enough for us to make a clear assessment of their efforts to diversify their business portfolios and align their operations with the UK's legally binding net zero target."
In BP's case, the group said plans to invest up to £18bn in oil and gas, EV charging, renewables, hydrogen and CCS in the UK up to 2030, but the report contends it "did not provide a clearer breakdown" of how that investment would be allocated.
In the submissions, seen by Energy Voice, BP said spending on each sector would be allocated "on a case-by-case basis."
Shell meanwhile said it planned to spend £20-25 billion in UK over the next ten years, "subject to a stable policy framework and board approvals", 75% of which would be in low and zero carbon sectors including offshore wind, hydrogen and EV charging.
Harbour said it would remain a pure-play upstream oil and gas firm, but pointed to its planned $1.1bn spend on decarbonising operations, more than a third of its total UK investment of $3.1bn.
By contrast, Equinor said it was "not appropriate" to look at a single year in insolation, noting the £9bn total investment in the Dogger Bank offshore wind project with partner SSE, alongside planned commitments to CCS, hydrogen and floating wind.
Group-wide, Equinor said it would invest at least 50% of its capex in renewables and low carbon businesses by 2030.
'Some way to go'
Going further, the committee attacked the investment relief contained within the government's Energy Profits Levy (EPL), which it said "means that taxpayers will effectively pay oil and gas companies to clean up their own operations."
While measures unveiled in November took the headline tax rate for the industry to 75%, investment allowances for new projects could allow firms to claim £91.25 back per £100 spent – rising to £109.25 for offshore electrification projects.
Another government audit committee described the structure as "perverse".
In combination with share buybacks and a scaling back of targets to reduce oil and gas production, MPs said "the industry has some way to go before it finds a good balance between prioritising profit and its responsibility to cut emissions."
"Taxpayer support for oil and gas companies should be contingent on these companies being transparent about their future investments in renewables and low-carbon technologies, and on evidence showing how their plans for decarbonisation are compliant with the country's statutory carbon budgets and net zero target," it concluded.
Commenting on the findings, committee chairman Darren Jones MP said: "The oil and gas companies which have enriched themselves over decades, knowingly contributing to worsening climate change, have a moral duty to use their wealth to help us accelerate the transition to net zero.
"The current levels of transparency surrounding their investments is inadequate and must be improved so that they can be held to account for their actions."
Jenny Stanning, director of external affairs at trade body Offshore Energies UK (OEUK) said: "By providing evidence and testimony, industry experts can help inform policy decisions and provide industry's insight into complex matters as well as answer questions.
"OEUK estimates that £113bn could be spent in new energies including hydrogen, CCUS and offshore wind by the end of the decade, compared to £92bn in oil and gas.
"The latest ScotWind leasing round shows 56% of the total round will be delivered by OEUK members. However, we need a competitive and attractive fiscal environment to deliver this scale of new investment."
UK losing ground to IRA
Meanwhile, the report said renewables developers faced substantial cost inflation and windfall tax exemptions "less generous than those given to the oil and gas sector", all of which risk the viability of many projects.
The committee warned the UK is losing out to more lucrative support packages from international rivals – the US' Inflation Reduction Act in particular – while planning and grid connection delays bog down the development and connection of new projects.
Mr Jones added: "Ministers think that publishing strategies and releasing social media videos will deliver the energy infrastructure the country needs. It's failed before and it keeps failing.
"Without a coherent, overarching delivery plan, the Government risks undermining the UK's ability to generate, store and distribute the fossil fuel free electricity the country needs to hit net zero."
The committee called on government to publish such a plan no later than the end of 2023.
Recommended for you

Kellas Midstream secures first hydrogen customer for H2NorthEast